The Office of Residence Life
The Office of Residence Life plays a vital role in supporting the academic mission of McKendree University by creating an atmosphere that encourages holistic development.  We are committed to providing a safe and well-maintained residential community while promoting student success. We value an environment that fosters mutual respect, responsible citizenship, and supportive educational opportunities to supplement our residents' overall experience.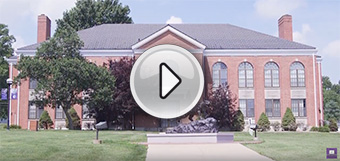 ---
Checking in for the 2nd 8-Week Fall Semester?
Please reach out to us at reslife@mckendree.edu with the date and time of your arrival and our staff will assist you with your check-in. 
What is the university doing in response to COVID-19?
The University is following all requirements of the Restore Illinois plan and will continue to do so to keep our students, staff, faculty, and guests safe. All students, faculty, staff, and guests on campus are required to wear face coverings and follow social distancing guidelines as suggested by the Restore Illinois plan and CDC.
For more information in connection with COVID-19, please see the Campus Updates.
Other items of importance:
COVID-19 Related Policy Changes
 Information On COVID-19 and Prevention Tactics
---
Important Dates
October 9 - 11:  Fall Break – No Classes Friday
October 12: Winter Break Stay, Fall Extended Stay, and Spring Early Arrival Request Forms will Open
November 16 to 20: Fall Semester Mandatory Closing Floor/Building Meetings Held
November 25:  Residence Halls and Apartments close at 12 noon for the Winter Break.  More information will be emailed to student in late October/early November.
January 19: First Day of the Spring 2021 Semester.
---
Office Information
Monday - Friday; 8:00AM - 5:00PM
Clark Hall, 109 & 111
Telephone: (618) 537-6855
Fax: (618) 537-6538
Email: reslife@mckendree.edu
Follow Us on Instagram!