The Office of Residence Life
HOUSING UPDATES FOR CORONAVIRUS (COVID-19)
As previously announced, McKendree University as decided to deliver instruction via online methods through the end of the spring semester, with no face-to-face instruction occurring for the remainder of the academic term. Campus Updates
Illinois Governor, JB Pritzker, has issued a shelter in place order for the entire state of Illinois. This is currently scheduled to last until at least April 7th. With this development, all residential facilities will close Sunday, March 22nd at 5:00pm. Students currently present on campus must make plans to return to their residences away from campus to continue their studies remotely through the end of the semester, unless approved by the Office of Residence Life to remain on campus. Students still on campus must adhere to the following Shelter in Place guidelines.
If you have any questions or concerns contact 618-537-6548 or reslife@mckendree.edu
For more information related to university housing, click here.
Collecting personal belongings/checking out
All residential facilities will be inaccessible to all students except for those approved to stay after March 22nd. If students are not approved to be on campus, they will not be permitted to retrieve any belongings until the shelter in place order is lifted by the state of Illinois. All personal belongings will remain in the student's assignment until the Office of Residence Life can permit students to return to their residential facilities.
A check-out process is being developed for all students for a later date. We will inform students via McKendree email of this process soon.
Mail & Packages
Please make sure to log on to Self Service to ensure your permanent address is updated with the University. Students who are no long staying at the institution will have their mail forwarded to their permanent address or returned to the sender if a forwarding address is unavailable. If you have additional questions regarding mail, contact Print_Shop_Office@mckendree.edu.
2020 Census
Per the U.S. Census Bureau's residence criteria, students living away from home at the university should be counted at school, even if they are temporarily elsewhere due to the COVID-19 pandemic. Students who lived in university housing for the 2019-2020 academic year will be automatically counted as living at McKendree University and should not be included in their parents' census count. A full statement from the U.S. Census Bureau can be viewed here: Census Bureau Statement
Questions
If you have specific questions about McKendree University housing or dining, please reach out to the professional staff of your residential area, email reslife@mckendree.edu, or call 618-537-6548.
---
The Office of Residence Life plays a vital role in supporting the academic mission of McKendree University by creating an atmosphere that encourages holistic development.  We are committed to providing a safe and well-maintained residential community while promoting student success. We value an environment that fosters mutual respect, responsible citizenship, and supportive educational opportunities to supplement our residents' overall experience.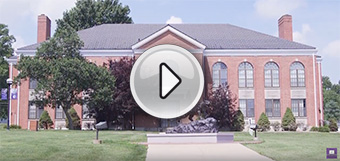 ---
Are you ready to renew your housing for next year?

Click below to learn more about the Housing Selection Process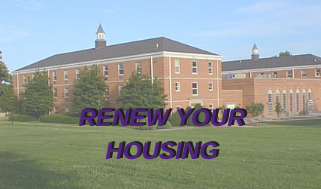 The Housing Selection Process will continue as normal. Although the University is moving to online classes, there will be no change to the selection process.
If you need help with the process, please contact our office.
---
Important Dates
March 16 - 27, 2020 - Online Housing Selection Process
March 16, 2020 - Summer Housing Application is Available
March 22, 2020 - All residential buildings close to Unapproved Residents @ 5:00PM
---
Office Information
Monday - Friday; 8:00AM - 5:00PM
Clark Hall, 109 & 111
Telephone: (618) 537-6855
Fax: (618) 537-6538
Email: reslife@mckendree.edu
Schedule a Meeting
Follow Us on Instagram!