The Office of Residence Life
The Office of Residence Life plays a vital role in supporting the academic mission of McKendree University by creating an atmosphere that encourages holistic development.  We are committed to providing a safe and well-maintained residential community while promoting student success. We value an environment that fosters mutual respect, responsible citizenship, and supportive educational opportunities to supplement our residents' overall experience.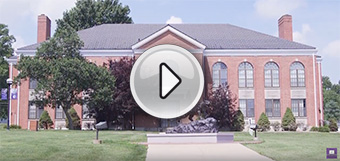 ---
HOUSING UPDATES FOR FALL 2020 MOVE-IN PLANS

The University  is requiring all residential students to follow modified instructions for the fall move-in process. Please read the directions in full before planning your return to campus.
FALL 2020 MOVE-IN INSTRUCTIONS
 Check-In Sign-Up Links
Baker Hall
Barnett Hall
Hunter Street Apartments
McKendree West Apartments
1201
1203
1205
1207
1211
1213
1215
1217
1219A
Residence Hall East
Residence Hall West
The Suites
Walton Hall
Please ensure you are using the following email structure when signing up:
firstname.lastname##@mckendree.edu
## signifies the year you became a McK student - for example, this year's class would use 20 for class of 2020
Once you have completed registration, you will receive a confirmation email with Move-in Instructions and corresponding Move-In Map.
Fall 2020 Housing Assignments are Here!!
We are terribly sorry for the inconvenience, but recently our campus has moved its data management system to the Cloud resulting in a disconnection from our housing portal.  If the link below does not work, please send an email to reslife@mckendree.edu and will respond to your inquiry via your McKendree email address.
What is the university doing in response to COVID-19?
The University is following all requirements of the Restore Illinois plan and will continue to do so to keep our students, staff, faculty, and guests safe. All students, faculty, staff, and guests on campus are required to wear face coverings and follow social distancing guidelines as suggested by the Restore Illinois plan and CDC.
For more information in connection with COVID-19, please see the Campus Updates.
2020 Census
Per the U.S. Census Bureau's residence criteria, students living away from home at the university should be counted at school, even if they are temporarily elsewhere due to the COVID-19 pandemic. Students who lived in university housing for the 2019-2020 academic year will be automatically counted as living at McKendree University and should not be included in their parents' census count. A full statement from the U.S. Census Bureau can be viewed here: Census Bureau Statement
---
Important Dates
August 7-15: Resident move-in dates
August 28: Last day to change meal plan for fall semester
---
Office Information
Monday - Friday; 8:00AM - 5:00PM
Clark Hall, 109 & 111
Telephone: (618) 537-6855
Fax: (618) 537-6538
Email: reslife@mckendree.edu
Follow Us on Instagram!