Film Art Series
SEASON UPDATE:
In order to ensure our patron's health and safety at Hett performances, all tickets will be sold 45 days prior to all events for Friends of the Hett and 30 days prior for the general public.
6:00 PM ScreenTalk – Before each film, a McKendree University professor will briefly discuss the film's theme or concept.

Some films contain adult themes or language and may not be appropriate for everyone.

FREE, no tickets required
Tuesday, September 22, 2020

Academic overachievers Amy and Molly thought keeping their noses to the grindstone gave them a leg up on their high school peers. But on the eve of graduation, the best friends suddenly realize that they may have missed out on the special moments of their teenage years. Determined to make up for lost time, the girls decide to cram four years of not-to-be missed fun into one night -- a chaotic adventure that no amount of book smarts could prepare them for.

ScreenTalk host: Dr. Jenny Mueller, professor of English

Rated R; 1 hour, 42 minutes.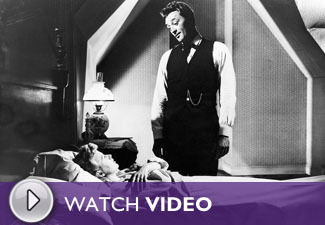 The Night of the Hunter (1955)
Monday, October 12, 2020

The Rev. Harry Powell is a religious fanatic and serial killer who targets women who use their sexuality to attract men. Serving time in prison for car theft, he meets condemned murderer Ben Harper, who confesses to hiding $10,000 in stolen loot. Released from jail, Powell is obsessed with finding the money, and he tracks down Harper's widow, Willa, and her two children, John and Pearl.

ScreenTalk host: Dr. Jessica Campbell, assistant professor of English

Rated NR; 1 hour, 32 minutes.
Thursday, November 12, 2020

"Scotland, Pa." is a black comedy retelling of Shakespeare's "Macbeth," set against the backdrop of a fast food restaurant in the early 70s, rural Pennsylvania. This classic tale of guilt and betrayal centers on the McBeths, Joe "Mac" and Pat who are stuck in their dead-end jobs at Duncan's Restaurant. Pat is getting restless and hatches a plan as Mac starts to see things - three hippies to be exact.

ScreenTalk host: Dr. Nichole DeWall, professor of English

Rated R; 1 hour, 42 minutes.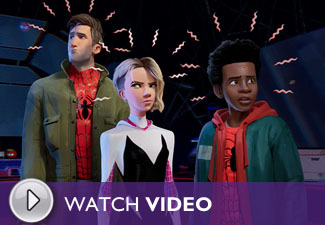 Spider-Man: Into the Spider-Verse (2018)
Thursday, February 11, 2021
Bitten by a radioactive spider in the subway, Brooklyn teenager Miles Morales suddenly develops mysterious powers that transform him into the one and only Spider-Man.

ScreenTalk host: Dr. Brenda Boudreau, professor of English

Rated PG; 1 hour, 57 minutes.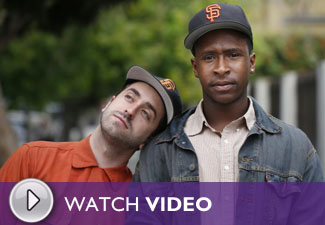 The Last Black Man in San Francisco (2019)
Tuesday, February 16, 2021
Jimmie and his best friend Mont try to reclaim the house built by Jimmie's grandfather, launching them on a poignant odyssey that connects them to their past, even as it tests their friendship and sense of belonging in the place they call home.

ScreenTalk host: Amy MacLennan, M.F.A., associate professor of art

Rated R; 1 hour, 42 minutes.
Anthropocene: The Human Epoch (2018)
Thursday, April 22, 2021

From the devastated Great Barrier Reef in Australia, to the concrete seawalls that cover 60 percent of mainland China's coast, to the biggest terrestrial machines ever built in Germany, to psychedelic potash mines in Russia's Ural Mountains, to surreal lithium evaporation ponds in the Atacama Desert, the crew travels to six continents and twenty different countries to capture stunning images chronicling the catastrophic path traveled by our species over the last century.

ScreenTalk host: Dr. Martha Patterson, professor of English

Not Rated, 1 hour, 27 minutes.