Lodging/Hotel Accommodations
Local lodging is listed below. Lodging listed with (*) an asterisk offer a discounted rate for family members of McKendree students.

Hilton Garden Inn is a Proud Sponsor of
The Hettenhausen Center for the Arts
(St. Louis Shiloh/O'Fallon)
360 Regency Park Dr. | O'Fallon, IL 62269
(618) 624-4499
The Hilton Garden Inn is pleased to offer a special discounted rate to McKendree visitors.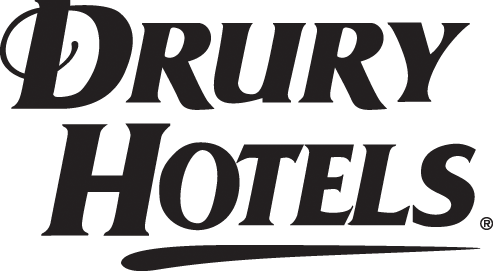 Drury Hotels is a Proud Sponsor of
McKendree Bearcat Athletics
*Drury Inn & Suites (O'Fallon)
118 Central Park Dr. | O'Fallon, IL 62269
(618) 624-2211 | (800) 378-7946
*Drury Inn & Suites (Fairview Heights)
12 Ludwig Dr. | Fairview Heights, IL 62208
(618) 398-8530
Other Local Accommodations:

*LaQuinta Inn & Suites (O'Fallon)
136 Regency Park | O'Fallon, IL 62269
(618) 726-2323
$79.00 + tax

Four Points by Sheraton (Fairview Heights)
319 Fountains Pkwy. | Fairview Heights, IL 62208
(618) 622-9500

Best Western Camelot Inn (Fairview Heights)
305 Salem Place | Fairview Heights, IL 62208
(618) 624-3636 | (800) 780-7234

Hampton Inn (Fairview Heights)
150 Ludwig Dr. | Fairview Heights, IL 62208
(618-397-9705 | (800) HAMPTON

*Best Western Plus (Mascoutah)
9730 Hayden Dr. | Mascoutah, IL 62258
(618) 808-0280 | (800) SLEEPLQ
10% Discount

Holiday Inn Express & Suites (Shiloh/O'Fallon)
3396 Green Mount Crossing Dr. | Shiloh, IL 62269
(618) 632-0400 | (800) 315-2621

Candlewood Suites (O'Fallon)
1332 Park Plaza Dr. | O'Fallon, IL 62269
(618) 622-9555 | (800) 972-3145

Holiday Inn (Fairview Heights)
313 Salem Place | Fairview Heights, IL 62208
(618) 212-1300 | (800) 315-2621

*Comfort Suites (Fairview Heights)
137 Ludwig Dr. | Fairview Heights, IL 62208
(618) 394-0202
$84.99 + tax
*Mainstay Suites by Choice Hotels
128 Regency Park | O'Fallon, IL 62269
(618) 726-2240
$70 + tax for a one bedroom king suite with full kitchen and
living room with queen sofa bed or a queen studio

*Country Inn and Suites by Carlson (O'Fallon)
116 Regency Park Dr. | O'Fallon, IL 62269
(618) 622-8600
$74.00 + tax

Quality Inn (O'Fallon)
1409 W. Highway 50 | O'Fallon, IL 62269
(618) 628-8895

Days Inn (O'Fallon)
1320 Park Plaza Dr. | O'Fallon, IL 62269
(618) 628-9700

Ramada (Fairview Heights)
6900 N. Illinois | Fairview Heights, IL 62208
(618) 632-4747 | (800-2-RAMADA

*Dr. Jazz Luxury Suite (Lebanon)
230 W. St. Louis St. | Lebanon, IL 62254
(618) 537-2200

*Super 8 Motel (O'Fallon)
1100 Eastgate Dr. | O'Fallon, IL 62269
(618) 624-6060
$59.99 + tax

*Drury Inn & Suites (Louisville)
9501 Blairwood Rd. | Louisville KY 40222
(502) 326-4170
$69.99 + tax

Super 8 Motel (Fairview Heights)
45 Ludwig Dr. | Fairview Heights, IL 62208
(618) 398-8338

Fairfield Inn (Fairview Heights)
140 Ludwig Dr. | Fairview Heights, IL 62208
(618) 398-7124 | (800) 228-2800