Social Media Networks
Get connected. Social media is your playground. Interact with McKendree University today!
 
Hashtags


Join the conversation and include our most popular hashtags in your social media updates.

#McKendree
#BeInspiredMcK
#McKTravels
#McKForward
#TheHett
#BearcatsUnleashed
#PurpleFriday
Merit

Use the Merit media tool publicize your achievements both in and out of the classroom!
Facebook

Get to know what life is like at McKendree. Don't forget to share what you find!
Basketball (men's)
Basketball (women's)
Define American - McKendree Chapter
Hettenhausen Center for the Arts
Soccer (men's)
Soccer (women's)
Student Success & Advising Center
Twitter

Follow us on Twitter to receive McKendree tweets about university news, achievements, videos and more!
Center for Faith & Spirituality

Hettenhausen Center for the Arts
McKendree - Colleges Against Cancer (CAC)
Instagram

Follow us to see the beauty of campus on your Instagram mobile app! Don't forget to like your favorites!
YouTube

Watch highlights from annual events, award ceremonies, and other videos posted by McKendree University. Subscribe to McKendree's YouTube channels today!
SnapChat

Receive official McKendree snaps!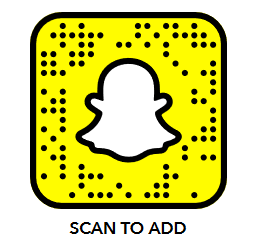 LinkedIn

Connect with students, alumni, faculty and staff of McKendree University. Don't forget to write us a recommendation!

McKendree University (university)
Alumni (group)
Career Services (group)
Pinterest

Follow pins and boards posted by McKendree. Don't forget to repin your favorites!
Blogs

Read blogs by students taking their McKendree experience abroad. Comment on your favorite entries!
Elizabeth Cochran in Meknes, Morocco (2019)
Technos 2018 (2018)
Teagan Schwab in Rome, Italy (2017)
Technos 2017 (2017)
Technos 2016 (2016)
Technos 2015 (2015)
Taylor Rossi in Lima, Peru (2015)
Alexis Sauerwein in London, England (2015)

Maria Foehner in London, England (2015)

Abby Haida in London, England (2015)

Liz Gilman in Scotland (2015)

Kati Melton at Disney Program (2014)
Technos 2014 (2014)
Victoria Cook in Costa Rica (2014)
Shakespeare in Canada (2014)
Rebekah Scher in Pune, India (2014)
Anh Vu in Paris, France (2014)
Daniel Mannix in Glascow, Scotland (2013)
Alexandria Peach in Stirling, Scotland (2013)
Caitlyn Jacober in Valencia, Spain (2013)
Technos 2013 (2013)
Morgan Roscow in Limerick, Ireland (2013)
Amilyn Johnson in Maynooth, Ireland (2013)
Dylan Mueth in Leeds, England (2013)
Matt Roddy in Essex, England (2013)
 
Disclaimer: The social media pages above were created for students, alumni, faculty, parents, and staff to interact in a networking environment. We encourage you to utilize and enjoy the content provided on these public pages. Please always exercise good judgment in the comments and content that you share. The page administrator reserves the right to remove any content that is viewed as being of an offensive or obscene nature.