Distinguished Speaker Series

Dynamic events. Fascinating people. Captivating stories.

Three compelling speakers from National Geographic Live are sponsored by the George E. McCammon Memorial Distinguished Speaker Series.

The George E. McCammon Memorial Distinguished Speaker Series challenges students to examine key issues facing our society and apply the tools of their liberal arts curriculum as they search for truth and enlightenment.

In 1998, Class of 1925 alumnus George A. McCammon established the George E. McCammon Memorial Distinguished Speaker Series at McKendree with an endowed gift in honor of his father, Dr. George E. McCammon. Dr. McCammon served as a Methodist minister for 18 years before he became president of McKendree College in 1919.

Like his father, Mr. McCammon believed that significant learning is not limited to the classroom. With this gift to McKendree in his father's honor, he created a forum for the exchange of ideas that occurs outside the classroom.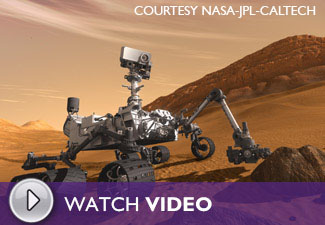 Kobie Boykins, NASA Engineer: Exploring Mars

Friday, September 14, 2018, @ 7:30 p.m.
A dynamic young engineer at NASA's Jet Propulsion Laboratory, Kobie Boykins is on the front line of Mars exploration. As supervisor of the mobility and remote sensing teams for the rover Curiosity, he has monitored headline-making studies, including proof of the former presence of water on Mars, indicating that the planet could have supported life. Boykins will recount the challenges and triumphs of the Mars exploration rover missions, sharing remarkable images and discoveries that continue to come to us from the Red Planet.

Boykins designed the solar arrays that power the Mars exploration rovers, Spirit and Opportunity. Landing on Mars on January 25, 2004, Opportunity was designed to survive a mission lasting approximately 90 days. Remarkably, the rover continues to traverse the surface of Mars to this day, sending back valuable scientific data. Boykins also was responsible for the design of actuators on Curiosity, the Mars Science Laboratory, which landed safely on Mars in 2012.

Generously Supported by the George E. McCammon Memorial Distinguished Speaker Series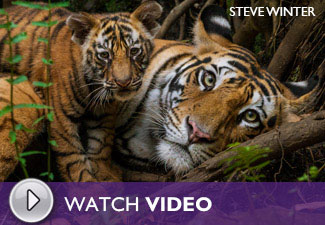 Steve Winter, Wildlife Photographer: On the Trail of Big Cats

Wednesday, October 17, 2018, @ 7:30 p.m.
Wildlife photographer Steve Winter has spent more than 20 years leading photographic expeditions to remote locations around the world on a mission to save big cats.

Winter's father gave him his first camera at age seven—and there was no turning back. He eventually graduated from the Academy of Art and the University of San Francisco, and became a photojournalist for Black Star Photo Agency. He has produced stories for GEO, Time, Newsweek, Fortune, Natural History, Audubon, BusinessWeek and Scientific American, and published more than 30 articles and two books with National Geographic. He is best known for his photography and conservation efforts involving jaguars, cougars, leopards, snow leopards, and—the most critically endangered of all—tigers.

His dedication to the protection of these iconic animals has made Winter a cornerstone of the National Geographic Big Cats Initiative, a long-term commitment to stop poaching, preserve habitats, and support education to halt extinction. In 2013, National Geographic published his photography book, Tigers Forever: Saving the World's Most Endangered Cat. He lectures globally on photography and conservation issues and has appeared on CBS Nightly News, 60 Minutes, NPR, BBC, and CNN.

Generously Supported by the George E. McCammon Memorial Distinguished Speaker Series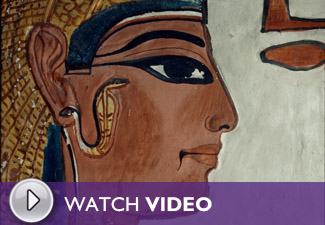 Dr. Kara Cooney, Egyptologist: When Women Ruled the World

Wednesday, January 23, 2019, @ 7:30 p.m.

Dr. Kathlyn (Kara) Cooney, professor of Egyptology, examines a time in ancient history when women ruled the world. Often neglected in the history books, these women were exceptions to the rule, political pawns in a patriarchal society, yet their power and influence is undeniable. Cleopatra used her sexuality—and her money—to build alliances with warlords of the Roman Empire. Neferusobek was the first woman to take definitively the title of king. Nefertiti is known more for her beauty than for bringing a fractured Egypt together. What can we learn from how they ruled?

Cooney is a professor of Egyptian art and architecture at UCLA. Specializing in craft production, coffin studies, and economies in the ancient world, she received her Ph.D. in Egyptology from Johns Hopkins University. In 2005, she was co-curator of "Tutankhamunan and the Golden Age of the Pharoahs" at the Los Angeles County Museum of Art.

Generously Supported by the George E. McCammon Memorial Distinguished Speaker Series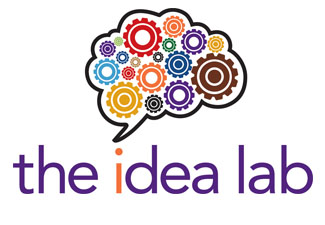 the idea lab

Tuesday, March 19, 2019, @ 7:30 p.m.
After a successful debut in 2016, the idea lab returns with five more fascinating, informative talks on one memorable night!

Modeled after the hugely popular TED Talks (Technology, Entertainment, Design), this event will bring together a group of speakers for one night of talks and ideas.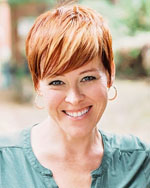 Easy: A New Paradigm for Relationships
Amy Miller
Amy Miller is a clinical social worker and the owner of Miller Counseling & Consulting in St Louis, Missouri. She sees adults and couples, and specializes in communication, conflict resolution, and relationships. Her guiding principles are that we have to use words, be vulnerable, and be authentic. She also believes that "Doing Relationship Well" is a skill we can develop. Amy is happily -and with relative ease- married to a kind and patient man, and is the mama of a sweet and funny two-year old girl.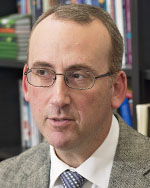 Hierarchies and Networks: Explaining our Current Political Divide
Dr. Brian Frederking
Dr. Brian Frederking is a Professor of Political Science at McKendree University. His general research interests include international law, international organizations and US foreign policy. He has over 20 scholarly publications, including The United States and the Security Council and Resolving Security Dilemmas.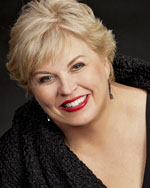 Birgit or Bust!
Christine Brewer
Grammy Award-winning American soprano Christine Brewer's appearances in opera, concert, and recital are marked by her own unique timbre, at once warm and brilliant, combined with a vibrant personality and emotional honesty reminiscent of the great sopranos of the past. Named one of the top 20 sopranos of all time (BBC Music), her range, golden tone, boundless power, and control make her a favorite of the stage and a highly sought-after recording artist, one who is "in her prime and sounding glorious" (Anthony Tommasini, New York Times).

On the opera stage, Brewer is highly regarded for her striking portrayal of the title role in Strauss's Ariadne auf Naxos, which she has performed with the Metropolitan Opera, Opéra de Lyon, Théatre du Chatelet, Santa Fe Opera, English National Opera, and Opera Theatre of St. Louis, last season with the Kentucky Opera.  Attracting glowing reviews with each role, she has performed Wagner's Tristan und Isolde at San Francisco Opera, Gluck's Alceste with Santa Fe Opera, the Dyer's Wife in Strauss's Die Frau ohne Schatten at Lyric Opera of Chicago and the Paris Opera, and Lady Billows in Britten's Albert Herring at Santa Fe Opera and the Los Angeles Opera, and most recently with Union Avenue Opera in St. Louis.  She created the role of Sister Aloysius in the world premiere of Doug Cuomo's opera Doubt with the Minnesota Opera in 2013 and reprised the role in 2016 with the Union Avenue Opera in St. Louis.

On April 29, 2015, Christine Brewer joined 140 other notable celebrities receiving a bronze star on the St. Louis Walk of Fame.

Brewer's discography includes over 25 recordings. Her most recent recording, Divine Redeemer on Naxos contains selections with concert organist Paul Jacobs.  A new recording will be released in November 2018 of songs sung to texts by St. Louis poet Eugene Field entitled Words to Music.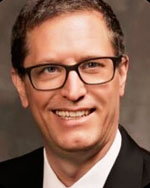 St. Louis on the Home Front: War Economics and the St. Louis Glider Accident of 1943
Lance Geiger
Mr. Lance Geiger has worked as a park ranger, a college professor, a corporate trainer and an insurance salesman before following his passion to become The History Guy on YouTube. The award-winning YouTube channel presents stories of forgotten history, and has garnered over nine million views and 115,000 subscribers as of October 2018.  He was an award-winning public speaker in college, and has coached public speaking professionally for over three decades.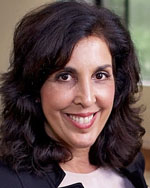 Astrology and History: An Unexpected Resource for Crazy Times
Wendy Hornung
Wendy's approach to coaching and consulting is founded on the idea that we are all "connected." Her tool box is extensive and includes an M.S. in Communication, Gallup Strengths Certification, as well as 30 + years studying astrology, historical cycles, and psychological patterns as they relate to each of us. She loves people, animals, and before starting her own business, was college faculty, equestrian trainer/competitor, worked in news, filmmaking. Currently she is a Northerner living in the deep south with her Pilot Husband  "Captain Kirk" and a menagerie of pets.