McKendree University Admissions: Graduate Programs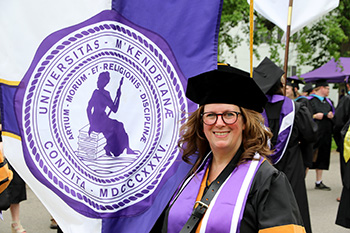 Apply now for an enviable graduate degree from McKendree University and take your career to new heights. Graduate programs are offered either in-person or online to best fit your lifestyle.
Let Us Help You Grow Your Career

Our goal in the Office of Admission is to help make the graduate school enrollment process as simple as possible. Whether you need assistance choosing the right program, completing your application, or understanding financial aid, we can help. When applying to learn on campus or online, our admission counselors are ready to work one-on-one to help you complete your application and achieve your goal of a graduate degree.

Learn more about what a McKendree master's program can do for you.


Admission Requirements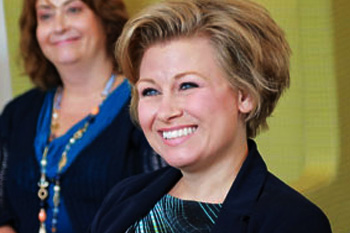 McKendree University admits master's, specialist and docorate program students who present evidence of their potential to complete graduate-level work and hold a baccalaureate degree or a post-baccalaureate degree from a regionally accredited institution. Applicants are considered on an individual basis without regard to sex, race, disability, nationality, sexual orientation, or religion.

The following documentation is required for consideration of admission to McKendree University graduate programs*.  The same admission process is required for both in-person and online graduate programs.


A completed application for admission. (Free to apply.)

A bachelor's degree from a regionally accredited institution of higher education.

Official transcripts from each college or university attended. (Official transcripts are those sent from institution to institution.)

For master's degree and post-baccalaureate certificate programs, a minimum 3.0 GPA on a four-point scale in undergraduate studies.

A current resume or vita (not required for the MS in Athletic Training).

Three professional references or recommendation forms.*

For master's degree and post-baccalaureate certificate programs, an essay describing the personal and professional goals that will be met by completion of the degree.

For specialist and doctorate students, please review admission requirements.
*Additional program-specific admission requirements may be needed. Please check your program page for more information.
Transfer of Credit

Students who wish to transfer graduate-level credit hours to McKendree must have earned a grade equivalent to a B or better (3.0 on a 4.0 scale) in every course requested for transfer. A maximum of twelve hours of transfer credit may be applied toward any master's program and nine hours of transfer credit toward any specialist program. No hours of transfer credit may be applied toward any post-baccalaureate certificate program or doctoral program. Transfer credit must be submitted for approval prior to or during the first semester of enrollment.

Expedited Graduate Admission Process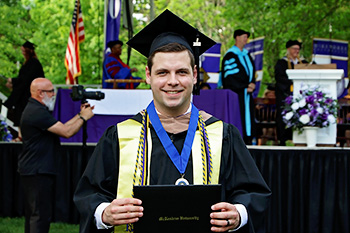 McKendree University undergraduate students and alumni with a GPA of 3.0 or higher qualify for the expedited admission process into the following graduate programs: MAED, MAT, MBA, MHA, MSAT, and MSN. Note that admission to these programs is not guaranteed. The expedited admission process waives the following requirements: resume or curriculum vitae, professional references, and essay. Prospective students can submit an application to determine eligibility. All admission decisions are subject to program availability and capacity constraints.
Application for Re-admission

Students who previously attended McKendree University and are seeking re-admission must complete an application for admission and supply up-to-date transcripts if they have been out of school for one year or more – or have attended another institution since they were last enrolled at McKendree University.
FAQs
Applying for graduate admission varies from program to program. Some can take more time as letters of recommendation need to be confirmed, but others can move quite quickly. When you connect with your admission counselor, they can help you plan for and navigate this process. Contact graduate admission today at graduate@mckendree.edu or (800) BEARCAT.
When you connect with an admission counselor, that person stays with you as you navigate the application process, accept admission, and even complete your degree. They help you plan your degree so that each semester works with your busy schedule. Not only can they help you with your application and financial aid, but also with any other issues or challenges you face during your time as a McKendree student.
Yes, students can take classes part time—and most students do. We develop a degree plan that works with their busy schedule. How long master's programs take to complete, and the speed at which you can take courses, varies from program to program. Your personal admission counselor will be able to help you plan your degree path.
McKendree University is accredited with the Higher Learning Commission, 230 South LaSalle Street, Suite 7-500, Chicago, Illinois 60604, (800) 621-7440. Our nursing programs are accredited by the Commission on Collegiate Nursing Education (CCNE). Our business programs are accredited by the International Accreditation Council for Business Education (IACBE). Our athletic training program is accredited by the Commission on Accreditation of Athletic Training Education (CAATE).
Yes! McKendree is well known for our student-first approach and our faculty are supportive from day one through to graduation. This includes one-on-one attention and support from both our Career Services office and our graduate faculty—all experienced practitioners providing real-life insight.
You can contact the following with any questions:
Carol Fairlie—Master of Health Administration (MHA), Master of Science in Nursing (MSN), Doctor of Nursing Practice (DNP), and Master of Arts in Clinical Mental Health Counseling (CMHC)
Heather Haycraft—Master of Business Administration (MBA)
Sabrina Storner—Master of Arts in Education (MAED), Master of Arts in Teaching (MAT), Master of Science in Athletic Training (MSAT), Specialist in Education (EdS), and Doctor of Education (EdD)