Current Events
View the full Hett calendar.


McKendree presents 2018-2019
"We Shall Overcome" - A Celebration of Dr. Martin Luther King, Jr.

Friday, February 22, 2019, @ 7:30 p.m.
Inspired by the words and actions of Dr. Martin Luther King, Jr., this powerful, genre-defying show is filled with music, joy, and hope. It features repertoire from African-American music traditions that electrified generations of civil rights activists and defenders, interwoven with spoken words from Dr. King's recorded speeches.

"We Shall Overcome" ties together a lineage of music and culture that includes gospel, classical music, jazz, Broadway and traditional spirituals. From Aretha Franklin to Wynton Marsalis, Duke Ellington to Stevie Wonder, Nina Simone to Donny Hathaway, or music from "the Wiz," Producer and Musical Director Damien Sneed's understanding of each genre allows him to cover so much musical ground fluidly in a single performance.

He has worked with Wynton Marsalis, operatic soprano Jessye Norman and tenor Lawrence Brownlee, and has toured extensively with Diana Ross, Aretha Franklin, and the Clark Sisters.

"An ambassador for classical and gospel music who brings positivity, optimism and thoroughness to every occasion… He uses his artistry to make our world a better place." - Wynton Marsalis

Generously Supported by Mr. Allen P. Cain

$26 adult, $24 senior, $10 student/child, McKendree University students FREE


Third Coast Percussion

Wednesday, February 27, 2019, @ 10:00 a.m.
(School matinee: $5 child; for every 10 children, one free ticket for chaperone)


Thursday, February 28, 2019, @ 7:30 p.m.
This Grammy-winning quartet has forged a unique musical path with virtuosic, energetic performances that celebrate the extraordinary depth and breadth of possibilities in the world of percussion. Hailing from Chicago, the members are also accomplished teachers and the ensemble-in-residence at the University of Notre Dame since 2012.

A direct connection with the audience is at the core of their work, whether they are speaking from the stage about a new piece of music; encouraging the audience to play along; or inviting fans around the world to create new music using one of their free mobile apps.

Their curiosity and eclectic taste have led to unlikely collaborations that have produced exciting new art. The group has worked with engineers at the University of Notre Dame, architects at the Frank Lloyd Wright Foundation, dancers at Hubbard Street Dance Chicago, and musicians from traditions ranging from the mbira music of Zimbabwe's Shona people, to indie rockers, to some of the world's leading concert musicians.

"Commandingly elegant" – The New York Times
"Rare power" - Washington Post

Generously Supported by George Obernagel '78

Arts Education Generously Supported by Allison Cassens Early Childhood Development and Dr. Linda Cassens

$20 adult, $18 senior, $10 student/child, McKendree University students FREE


Tuesday, March 5, 2019, @ 7:30 p.m.
Wednesday, March 6, 2019, @ 7:30 p.m. - SOLD OUT!

Imagine this: America is expanding. The railroad is snaking westward. In the desert, a town comes to life. The saloon doors swing open to reveal a motley cast of characters, each with a tale to tell.

Theatre and circus collide in Saloon, Cirque Éloize's 11th original creation, inspired by a rich historical and musical heritage. The music of Patsy Cline and Johnny Cash mix with festive, folk-inspired compositions as a fiddle sets the tone for a musical adventure that sweeps the audience up in a flurry of energy. Strength, agility, original choreography and spectacular acrobatic prowess combine for an action-packed thrill ride! The Korean plank, aerial straps, Cyr wheel, juggling, hand-to-hand, and a variety of movements tell an incredible love story of the Wild West, where almost anything goes. Never before has a piano tuner created such a ruckus!

Éloize (pronounced "el-WAZ") means "heat lightning" in the Acadian dialect of the Iles-de-la Madeleine, or Magdalen Islands, archipelago in the Gulf of St. Lawrence, southeast of Québec. Artists from the first Cirque Éloize, started in 1993, were from these islands.

Generously Supported by Betty H. Ford and the late Col. William Ford

Corporate Sponsor:  Country Financial


$32 adult, $30 senior, $10 student/child, McKendree University students FREE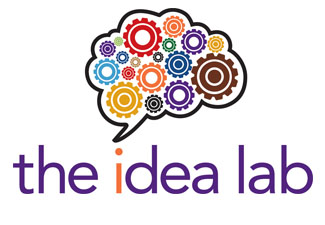 the idea lab

Tuesday, March 19, 2019, @ 7:30 p.m.
After a successful debut in 2016, the idea lab returns with five more fascinating, informative talks on one memorable night!

Modeled after the hugely popular TED Talks (Technology, Entertainment, Design), this event will bring together a group of speakers for one night of talks and ideas.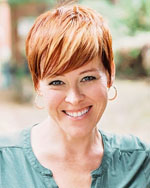 Easy: A New Paradigm for Relationships
Amy Miller
Amy Miller is a clinical social worker and the owner of Miller Counseling & Consulting in St Louis, Missouri. She sees adults and couples, and specializes in communication, conflict resolution, and relationships. Her guiding principles are that we have to use words, be vulnerable, and be authentic. She also believes that "Doing Relationship Well" is a skill we can develop. Amy is happily -and with relative ease- married to a kind and patient man, and is the mama of a sweet and funny two-year old girl.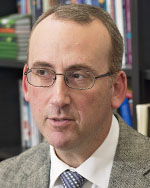 Hierarchies and Networks: Explaining our Current Political Divide
Dr. Brian Frederking
Dr. Brian Frederking is a Professor of Political Science at McKendree University. His general research interests include international law, international organizations and US foreign policy. He has over 20 scholarly publications, including The United States and the Security Council and Resolving Security Dilemmas.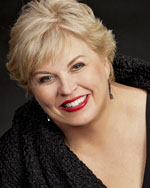 Birgit or Bust!
Christine Brewer
Grammy Award-winning American soprano Christine Brewer's appearances in opera, concert, and recital are marked by her own unique timbre, at once warm and brilliant, combined with a vibrant personality and emotional honesty reminiscent of the great sopranos of the past. Named one of the top 20 sopranos of all time (BBC Music), her range, golden tone, boundless power, and control make her a favorite of the stage and a highly sought-after recording artist, one who is "in her prime and sounding glorious" (Anthony Tommasini, New York Times).

On the opera stage, Brewer is highly regarded for her striking portrayal of the title role in Strauss's Ariadne auf Naxos, which she has performed with the Metropolitan Opera, Opéra de Lyon, Théatre du Chatelet, Santa Fe Opera, English National Opera, and Opera Theatre of St. Louis, last season with the Kentucky Opera.  Attracting glowing reviews with each role, she has performed Wagner's Tristan und Isolde at San Francisco Opera, Gluck's Alceste with Santa Fe Opera, the Dyer's Wife in Strauss's Die Frau ohne Schatten at Lyric Opera of Chicago and the Paris Opera, and Lady Billows in Britten's Albert Herring at Santa Fe Opera and the Los Angeles Opera, and most recently with Union Avenue Opera in St. Louis.  She created the role of Sister Aloysius in the world premiere of Doug Cuomo's opera Doubt with the Minnesota Opera in 2013 and reprised the role in 2016 with the Union Avenue Opera in St. Louis.

On April 29, 2015, Christine Brewer joined 140 other notable celebrities receiving a bronze star on the St. Louis Walk of Fame.

Brewer's discography includes over 25 recordings. Her most recent recording, Divine Redeemer on Naxos contains selections with concert organist Paul Jacobs.  A new recording will be released in November 2018 of songs sung to texts by St. Louis poet Eugene Field entitled Words to Music.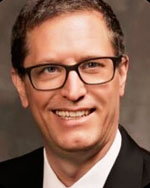 St. Louis on the Home Front: War Economics and the St. Louis Glider Accident of 1943
Lance Geiger
Mr. Lance Geiger has worked as a park ranger, a college professor, a corporate trainer and an insurance salesman before following his passion to become The History Guy on YouTube. The award-winning YouTube channel presents stories of forgotten history, and has garnered over nine million views and 115,000 subscribers as of October 2018.  He was an award-winning public speaker in college, and has coached public speaking professionally for over three decades.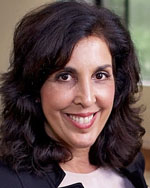 Astrology and History - Your Resource for Crazy Times
Wendy Hornung
Wendy's lifelong passion of teaching, coaching, consulting and speaking has sharpened her eye for talent and enhanced her unique methods of illuminating innovative ways for people to reach their highest potential. Whether it is creating new business models, innovating training systems, or cultivating teamwork, she integrates the context of the goal with a strategy that aligns with "what's right about you." Her tool box is extensive and includes an M.S. in Communication, Gallup Strengths Certification, and decades of studying historical cycles and psychological patterns.
$5 general admission seating, McKendree University faculty/staff/students FREE


Sita Sings the Blues

(2008)



Thursday, March 21, 2019, @ 7:00 p.m.
An animated version of the epic Indian tale of Ramayana set to the 1920s jazz vocals of Annette Hanshaw.

Not rated; 1 hour, 22 min.

FREE! No Tickets Required



tenThing

Monday, April 8, 2019, @ 7:30 p.m.
Arguably the finest female trumpet player in the world, Norwegian soloist Tine Thing Helseth leads a 10-piece, all-female brass ensemble that is equal parts virtuosity and fun. Formed in 2007 as a collaboration between musical friends, tenThing has firmly established itself on the international scene to great acclaim. The ensemble's diverse repertoire spans Mozart to Weill, Grieg to Bernstein, and Lully to Bartok. The group works closely with Norwegian guitarist and arranger Jarle Storløkken on scores that enable the ensemble to play pieces of differing instrumentations.

tenThing delighted the audience with an opening number at the 2011 Norwegian Grammy Awards. It has performed at international festival plays in Germany, China, and Italy, and contributed an enthusiastically acclaimed performance to the BBC Chamber Proms series.

"Infectious in their enthusiasm and energy, and their intimacy" – The Guardian, U.K.
"A superstar of tomorrow" – BBC Music Magazine

Generously Supported by Together Wee Grow

$20 adult, $18 senior, $10 student/child, McKendree University students FREE


Wednesday, April 17, 2019, @ 7:30 p.m.
Eminent choreographer Paul Taylor has produced a breadth of work that displays his incredible talent, never shying away from subjects often ignored by the art form. A professional dancer and pioneering choreographer since 1954, he continues to shape America's indigenous art of modern dance. A performer with Martha Graham's company for several years, he uniquely bridges the legendary founders of modern dance—Isadora Duncan, Ruth St. Denis, Ted Shawn, Doris Humphrey and Ms. Graham—with 21st century dance makers.

Humorous and romantic, he continues to create pieces for his world-famous dance company and commissions works from a new generation of choreographers. His dance company has traveled the globe many times over, performing an ever-growing body of work. Through a new initiative at the Lincoln Center—Paul Taylor Modern American Dance—great modern works of the past and outstanding works by today's leading choreographers are presented along with the Taylor Company's own vast repertoire.

Generously Supported by Mr. Randy Wells

Additional funding for this presentation is supported by the Arts Midwest Touring Fund, a program of Arts Midwest that is funded by the National Endowment for the Arts, with additional contributions from the Illinois Arts Council and the Crane Group.


$26 adult, $24 senior, $10 student/child, McKendree University students FREE


Additional Links

Student Performances       

McKendree Department of Music   

McKendree Department of Theater