Current Events
View the full Hett calendar.


McKendree presents 2019-2020
Glenn Miller Orchestra
Sunday, August 11, 2019, @ 2:00 p.m.
The legendary Glenn Miller was one of the most successful of all dance bandleaders back in the Swing Era of the 1930's and 40's. The Glenn Miller Orchestra, formed in 1956, tours consistently, playing an average of 300 live dates a year throughout the world. Today, the 18-member ensemble continues to play many of the original Miller arrangements, as well as modern selections arranged and performed in the bandleader's style and sound. Just as it was in Glenn's day, the Glenn Miller Orchestra remains the most sought after big band in the world.

Generously Supported by Mr. and Mrs. Frank C. Wojick

$22 adult, $20 senior, $10 student/child, McKendree University students FREE


Tuesday, September 10, 2019, @ 6:00 p.m.
A comedian and a grad student deal with their cross-cultural romance, a mysterious illness, feisty parents and family expectations.

ScreenTalk host: Dr. Brenda Boudreau, professor of English

Rated R; 2 hours.


FREE!



An Evening of Romance featuring
Christine Brewer, Alla Voskoboynikova and Bjorn Ranheim
Monday, September 16, 2019, @ 7:30 p.m.
The internationally acclaimed, Grammy Award-winning operatic soprano returns to her alma mater with special guests to perform the romantic music of Cèsar Franck, Sergei Rachmaninov, Richard Strauss, and Andre Previn.

$26 adult, $24 senior, $10 student/child, McKendree University students FREE


Generously supported by Mr. and Mrs. Michael Gauble '66

Eighth Grade (2018)
Wednesday, September 25, 2019, @ 6:00 p.m.
An introverted, socially anxious teenage vlogger tries to survive the last week of her awkward eighth grade year before graduation.

ScreenTalk host: Dr. Jenny Mueller, professor of English

Rated R; 1 hour, 33 min.


FREE!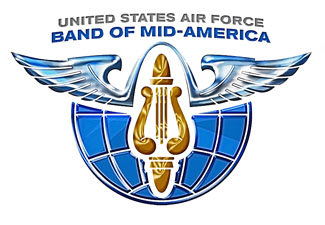 U. S. Air Force Band of Mid-America Chamber Concert

Friday, September 27, 2019, @ 7:30 p.m.

FREE!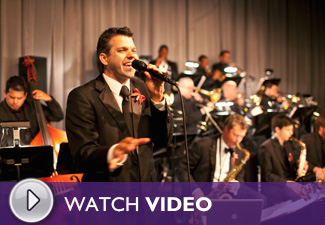 The Fabulous Equinox Orchestra

Friday, October 4, 2019, @ 7:30 p.m.
Direct from Savannah, Ga., two sophisticated Southern gentlemen put their stamp on the Great American Songbook with their fiery-hot, high-energy 17-piece big band. Lifelong best friends and Louisiana natives Jeremy Davis (bandleader, tenor sax, vocals) and Clay Johnson (vocals, trombone) bring their original arrangements and phenomenal musicianship to the Hett stage with style, swagger, and charm.

Davis led various bands in more than 200 shows a year at festivals, theaters, and venues across the U.S. before forming the Equinox Orchestra. He has performed with David Sanborn, Ellis Marsalis, George Clinton, The Allman Brothers, The Beach Boys, Jennifer Holiday, American Idol alumni, and more.

Raised in a family of preachers, teachers, and Southern gospel-folk singers, Johnson was born to inspire and entertain. His love for the gospel has taken him around the country and to Ukraine, India, and Ethiopia to work with churches and communities as a minister and missionary.

Generously supported by David, Lynn, Jerry and Sharon Cornell

Corporate Sponsor: TheBank of Edwardsville

$38 adult, $36 senior, $10 student/child, McKendree University students FREE




Kenny Broad, Cave Diver: Exploring the Bahamas' Blue Holes

Monday, October 14, 2019, @ 7:30 p.m.
Kenny Broad, National Geographic's Explorer of the Year for 2011, is also an accomplished cave explorer. He pursues this extreme and dangerous occupation not for sport, but to gain valuable insights into the freshwater world beneath our feet. A witty and entertaining speaker and committed scientist, Broad uses his research to study climate change and groundwater pollution to help better manage freshwater resources.

Largely unexplored, unimaginably beautiful, and considered among the most hazardous places to dive, the flooded caves, or "blue holes" of the Bahamas, are a potential treasure trove of scientific knowledge. Broad leads scientific expeditions to these dangerous but fascinating environments, making discoveries with implications for fields as diverse as microbiology, archaeology, and even astrophysics.

$20 adult, $20 senior, $10 student/child, McKendree University students FREE


Thursday, October 24, 2019, @ 6:00 p.m.
A young ballet dancer is torn between the man she loves and her pursuit to become a prima ballerina.

ScreenTalk host: Dr. Jessica Campbell, assistant professor of English

Not rated; 2 hours, 14 min.


FREE!




Theatre Re:
The Nature of Forgetting
Monday, October 28, 2019, @ 7:30 p.m.
Theatre Re examines fragile human conditions in a compelling, physical style embracing theatre, mime, and live music. Created in collaboration with London neuroscientist Kate Jeffery, The Nature of Forgetting is a powerful, explosive, and joyous piece about what is left when memory is gone.

Tom, the main character, is a middle-aged father with early onset dementia. As he struggles to get dressed for his 55th birthday party, tangled threads of disappearing memories unravel as a tale of friendship, love, and guilt. What follows is a life-affirming journey into Tom's weakening mind, where broken does not have to mean defeated.

Established in London in 2009, Theatre Re is an internationally acclaimed ensemble creating thought-provoking live performances. Its name comes from the prefix "re," as in rediscovering and reimagining—breathing new life into what already exists.

"Profoundly moving… An action-packed celebration of life." – Front Row, BBC Radio 4

Generously supported by Robert and Grace Renner Welch Endowment.

$26 adult, $24 senior, $10 student/child, McKendree University students FREE



A Midwinter's Tale
(1995)
Tuesday, November 19, 2019, @ 6:00 p.m.
A group of theater actors plays "Hamlet" in a provincial village, faced with their own temptations, disappointments, and joys.

ScreenTalk host: Dr. Nichole DeWall, associate professor of English

Rated R; 1 hour, 39 min.

FREE!



The Wee Heavies
Tuesday, December 3, 2019, @ 7:30 p.m.
The Wee Heavies are named after a variety of Scotch ale that they unanimously don't recommend trying. The vocal quartet has won a following with its mix of Scottish, Irish, and American folk music, which combines tradition, innovative original arrangements, and moving interpretation.

Tenors Aaron Schiltz and Peter Merideth, baritone Jay Harkey, and bass Steve Neale began singing together in St. Louis' Shaw neighborhood in 2013 after they observed a distinct lack of a cappella Celtic music at charitable events. The Heavies create a sound rich in harmony with unexpected twists and an energy that has audiences clapping, stomping, and singing along. Between songs they are just as entertaining, with their humorous rapport, unscripted banter, and engaging storytelling.

Generously supported by Mr. Allen Cain
Corporate Sponsor:  Country Financial

$22 adult, $20 senior, $10 student/child, McKendree University students FREE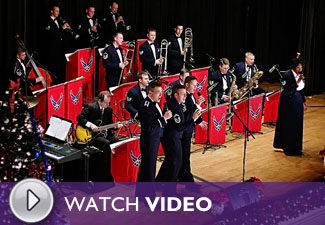 United States Air Force Band of Mid-America

Saturday, December 7, 2019, @ 7:30 p.m.
Sunday, December 8, 2019, @ 3:00 p.m.
Kids' show! Monday, December 9, 2019, @ 10:00 a.m.: Arts Education Series: $5 per child K-12 group rate / 1 free chaperone for every 10 children tickets 5; Recommended for all ages

Monday, December 9, 2019, @ 7:30 p.m.
Always a holiday favorite! Patriotic, joyful, and uplifting music by the musical ambassadors of Headquarters Air Mobility Command at Scott Air Force Base is sure to put you in the holiday spirit. New this year is an Art's Education performance for school-aged children on Monday,  Dec. 9.

The Band of Mid-America's Concert Band is composed of 45 enlisted professional musicians who represent the professionalism and excellence found throughout the U.S. Air Force. Its diverse repertoire ranges from symphonic band masterworks and traditional marches to modern compositions and jazz. The band also features professional vocal soloists performing a wide variety of popular, classical, patriotic, and holiday selections. Each year, the Band of Mid-America performs throughout a ten-state region, from the upper peninsula of Michigan to Arkansas.
 
FREE!


The Hett and State Street Dance Company co-present: The Nutcracker

Friday, December 13, 2019, @ 6:30 p.m.

Saturday, December 14, 2019, @ 2:00 p.m. & 6:30 p.m.

The timely holiday classic features local dance talent and principals from leading professional companies. The Nutcracker, a two-act Russian ballet with a famous score by Pyotr Iliych Tchaikovsky, premiered in 1892 and has become a beloved Christmas season tradition. The enchanting story follows young Clara and her Nutcracker doll from a fancy family Christmas party to a fierce battle with the evil Mouse King. Their magical adventure continues through the land of Snow and the Kingdom of Sweets, featuring the Sugar Plum Fairy.

State Street Dance Company is a semi-professional ensemble from the DanceStation School in O'Fallon, Ill.

$25 adult, $22 senior, $10 student/child, McKendree University students FREE


Neil Berg's

50 Years of

Rock & Roll
Thursday, January 23, 2020, @ 7:30 p.m.
With a cast of stars from Broadway's greatest rock musicals, and incredible rock-and-roll singers, the composer, musician, and producer Neil Berg shares fascinating, often unknown stories from the 50-year history of the music that changed the world forever.

From the progenitors of rock and roll in the 1940s, through the glory years of the 1950s, '60s and '70s, until MTV in the early '80s, the show pays tribute to Chuck Berry, Little Richard, Elvis Presley, and Buddy Holly; Ray Charles, Aretha Franklin and Stevie Wonder; Janis Joplin, Linda Ronstadt and Carole King; singer-songwriters Bob Dylan, Elton John, Billy Joel, Simon & Garfunkel, and Bruce Springsteen; the Beatles, Beach Boys, Eagles, The Who, Led Zeppelin, Aerosmith, Fleetwood Mac, and Journey; and genres from Motown and disco to hard rock and New Wave.

$32 adult, $30 senior, $10 student/child, McKendree University students FREE


Three Identical Strangers (2018)

Wednesday, January 29, 2020, @ 6:00 p.m.
The true story of three adopted young men who met and discovered they were separated at birth under mysterious circumstances.

ScreenTalk host: Dr. Brenda Boudreau, professor of English

Rated PG-13; 1 hour, 36 min.

FREE!



Moscow Festival Ballet: Cinderella
Tuesday, February 4, 2020, @ 7:30 p.m.
The classic fairy tale comes to life in one of the world's most beloved ballets. Sergei Prokofiev's Cinderella has dazzled audiences since its premiere at the Bolshoi Theatre in Moscow in 1945. Featuring a company of 50 highly skilled dancers, lavish sets and resplendent costumes, this event is a must-see for the entire family!

The Moscow Festival Ballet was founded in 1989 by Sergei Radchenko, legendary principal dancer of the Bolshoi Ballet. Radchenko brought together the elements of the great Bolshoi and Kirov Ballet companies in an independent company. Since its inception, the group has toured internationally to great acclaim.

Generously supported by Mr. Randy Wells

$28 adult, $26 senior, $10 student/child, McKendree University students FREE


Monday, February 10, 2020, @ 6:00 p.m.
A telemarketer discovers a magical key to professional success, propelling him into a universe of greed.

ScreenTalk host: Dr. Lauren Thompson, assistant professor of history.

Rated R; 1 hour, 51 min.
FREE!



If Beale Street Could Talk (2018)
Thursday, February 20, 2020, @ 6:00 p.m.
A woman in Harlem embraces her pregnancy while she and her family struggle to prove her fiancé innocent of a crime.

ScreenTalk host: Dr. Martha Patterson, professor of English

Rated R; 1 hour, 59 min.

FREE!



Susan Werner
Friday, February 21, 2020, @ 7:30 p.m.
Versatile Susan Werner composes skillful songs that effortlessly slide between folk, jazz, and pop, delivered with sassy wit and Midwestern charm. Known as a charismatic performer, she challenges herself to conquer new styles every few years. After writing 12 albums of songs ranging from folk-rock to Tin Pan Alley to gospel, country, and chamber music, Werner's creative restlessness is her defining characteristic. She cites her eclectic influences as Nanci Griffith, Jacques Brel, Thelonius Monk, Joni Mitchell, Sting, and jazz diva Shirley Horn. Werner's songs have been recorded by Tom Jones, Michael Feinstein, and Broadway stars Betty Buckley and Christine Ebersole.

The Manchester, Iowa, native arrived on the national stage in 1995, touring with Joan Armatrading and Richard Thompson. She was featured as part of the "next generation" in Peter, Paul and Mary's 1996 PBS special, "LifeLines," and has performed on NPR's World Café and Mountain Stage.

"One of the most innovative songwriters working today." – Chicago Tribune
"Susan Werner, a clever songwriter and an engaging performer, brings literacy and wit back to popular song." – The New Yorker
"Always an impressive songwriter, Werner continues to compose sharp, funny, compassionate lyrics, a gift rare enough to set her apart…" – The Washington Post

Generously supported by George Obernagel


$22 adult, $20 senior, $10 student/child, McKendree University students FREE




Brian Skerry, Underwater Photographer: Ocean Soul

Wednesday, February 26, 2020, @ 7:30 p.m.
National Geographic Photography Fellow



Regular contributor at the World Economic Forum, TED, and the Royal Geographical Society in London
Wildlife photographer Brian Skerry has spent more than four decades exploring the world's oceans—capturing "the soul of the sea" for National Geographic for more than 20 years. His images celebrate the mystery of the depths and offer portraits of creatures so intimate they sometimes appear to have been shot in a studio. Skerry dives eight months of the year, often in extreme conditions beneath Arctic ice or in predator-infested waters, and has even lived at the bottom of the sea to get close to his subjects.

His book, Ocean Soul, is a stunning tribute to our seas. Go beyond its pages to journey with him from the glacial waters of the North Atlantic, where harp seals face the threat of declining sea ice, to the balmy waters of Australia, home of the fastest shark in the world—the mako. He'll share a fascinating look at some of the oceans' apex predators, as well as stories of hope from marine reserves where wildlife is protected and thriving. A passionate spokesman for the oceans he loves to photograph, Skerry inspires reverence for the marine realm and powerful motivation to protect it.

$20 adult, $20 senior, $10 student/child, McKendree University students FREE


Wednesday, March 4, 2020, @ 6:00 p.m.
In Vienna, a security guard befriends an enigmatic visitor and a museum sparks explorations of their lives, the city, and the ways in which works of art reflect and shape the world.

ScreenTalk host: Amy MacLennan, associate professor of art

Not rated; 1 hour, 51 min.

FREE!



Mermaid Theatre of Nova Scotia presents: The Rainbow Fish
Friday, March 6, 2020, @ 10:00 a.m.: Arts Education Series - $5 per child K-12 group rate / 1 free chaperone for every 10 children tickets 5
Friday, March 6, 2020, @ 6:30 p.m.

The sparkling story that became an international publishing phenomenon!" Mermaid Theatre of Nova Scotia's elegant new show, The Rainbow Fish, will include an original stage adaptation of Marcus Pfister's colourful story as well two of the author's companion tales, Rainbow Fish Discovers the Deep Sea and Opposites. Mermaid Theatre has earned international acclaim for its unique interpretations of the works of Eric Carle (The Very Hungry Caterpillar), Leo Lionni (Swimmy, Frederick & Inch by Inch) and Sam McBratney (Guess How Much I Love You). These widely-travelled productions incorporate innovative puppetry, striking scenic effects, and evocative original music to provide very young audiences with an effortless introduction to the performing arts and the excitement of reading.  The Rainbow Fish features these same elements.

$22 adult, $20 senior, $5 student, McKendree University students FREE


Drum TAO 2020

Tuesday, March 24, 2020, @ 7:30 p.m.
Japan's most celebrated martial arts drum and dance ensemble returns by popular demand! Drum TAO combines musicianship, precision, athleticism, humor, and choreography with the ancient art of taiko drumming for an explosive, dazzling experience.

TAO was established in 1993 in Aichi prefecture, Japan, with the goal of entertaining the world. In 1995, to pursue an even deeper creative environment, the ensemble moved to the Kuju area of Taketa city in Oita prefecture on Kyushu Island and began to create a distinct world of its own through original theater arts, costumes, and more.

Drum TAO performs more than 200 shows a year in Japan and has played in 26 countries and 500 cities. The group received a Commissioner's Award from the Japan Tourism Agency and was named an "Outstanding Cultural Contribution" by Oita prefecture.

"The highly acclaimed debut of DRUM TAO on Broadway will represent not only Japanese   entertainment but Japan itself." – Newsweek
"Extraordinarily talented percussion artists and they're seductive, alluring performers." – Chicago Tribune
"You'll regret for your life if you miss this." – The Central News Agency

Generously supported by Mr. and Mrs. John Wright
Corporate Sponsor:  Country Financial

$36 adult, $34 senior, $10 student/child, McKendree University students FREE


The ReMINDers

Monday, April 6, 2020, @ 10:00 a.m.: Arts Education Series: $5 per child K-12 group rate / 1 free chaperone for every 10 children tickets 5.
Monday, April 6, 2020, @ 7:30 p.m.
The ReMINDers' unique mashup of razor sharp rhymes; raw, soulful vocals; and reggae-tinged hip-hop beats form the backdrop for their relevant and inspiring themes. The duo seamlessly blends soulful sounds and roots music with insightful messages and thoughtful lyrics. Brussels-born emcee Big Samir weaves intricate rhythmic patterns with a bilingual French-English flow, complemented by Aja Black's confident delivery and unique vocals. Married for almost a decade, they share an undeniable chemistry.

The ReMINDers released their debut album "Recollect" in 2008, followed by "Born Champions" in 2012. They have shared the stage with Snoop Dogg, Lauryn Hill, Fishbone, Nas, Mos Def, Big Boi and others, garnering international acclaim. Beyond their performances, the duo often works with community organizations, schools, and universities to deliver workshops, talks, and special performances.

$22 adult, $20 senior, $10 student/child, McKendree University students FREE



In 2020, McKendree University will celebrate 50 years of hosting Model United Nations conferences for local high school students. Model UN educates students about diplomacy, global policy, international issues, debate, and public speaking. Students take on the role of diplomats, representing nations from across the world and participating in simulated UN committee sessions. In honor of the University's 50-year affiliation with Model UN, the Hett is proud to present a United Nations International Children's Emergency Fund (UNICEF) Ambassador as part of the 2019-2020 Distinguished Speaker Series.


Ishmael Beah, Human Rights Activist and Writer

Wednesday, April 15, 2020, @ 7:30 p.m.
UNICEF Ambassador and Advocate for Children Affected by War



Human Rights Watch Children's Advisory Committee member



Author of A Long Way Gone, Memoirs of a Boy Soldier; and Radiance of Tomorrow
Ishmael Beah wants to put a human face on the suffering of children forced to go to war. In 1991, at the outbreak of a brutal civil war in Sierra Leone, West Africa, his parents and two brothers were killed and he was forcibly recruited to become a soldier at age 13. After two years, with UNICEF help, he was removed from the army and placed in a rehabilitation home.

At the 1996 United Nations presentation of the Machel Report on the Impact of Armed Conflict on Children, Beah spoke about the devastating effects of war on children in his country. At the 2000 UN Special Session on Children, he served on the panel, "Reclaiming Our Children: The UN Responds to the Plight of the Child Soldier," with then-Secretary General Kofi Annan and UN agency officials. Today, as a human rights activist and author, he continues his advocacy for thousands of children trapped in wars.

McKendree University hosts an on-campus Model United Nations conference for local high schools. Currently 15 schools and over 300 students attend this conference each semester. McKendree has hosted this conference for over 40 years - it is one of the longest-running Model UN conferences in the country!

$10 adult, $10 senior, $5 student/child, McKendree University students FREE


Additional Links

Student Performances       

McKendree Department of Music   

McKendree Department of Theater