Academy: Recognizing Faculty Excellence
Following the Faculty ...
Busting Psychological Myths
Students in Dr. Boysen's Honors Introduction to Psychology course are writing blogs this semester busting psychological myths. Two myths have been busted so far, nine more myths will be busted during the second half of the fall semester.Check out these mythbusters:https://populardelusionblog.wordpress.com/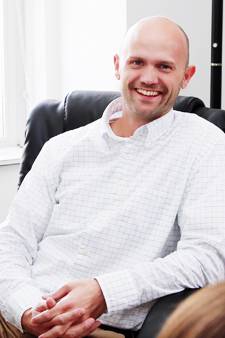 Dr. Guy Boysen is an author on three chapters in a new book from the American Psychological Association that came out in August outlining professional suggestions for how to teach an Introductory Psychology course. Dr. Boysen authored a chapter that discussed teaching the course in a setting like McKendree (which is also named in the title of the chapter).
https://www.apa.org/pubs/books/transforming-introductory-psychology?tab=2
Additionally, his work on the chapter stemmed from his previous involvement on a national working group that met in Washington DC to set a national agenda for the course.
https://www.apa.org/ed/precollege/undergrad/introductory-psychology-initiative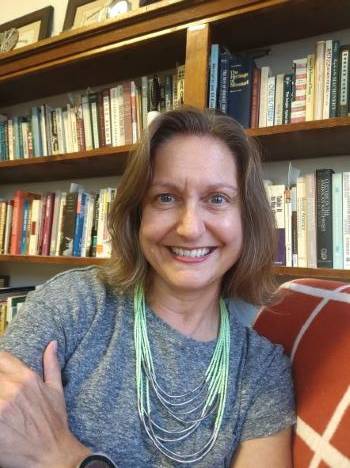 Dr. Shelly Lemons Research Reminds Us the Journey is Just as Sweet as the Destination

Dr. Lemon's has a new article coming out in the next issue of Kansas History, but the story behind the article reminds us that sometimes the journey is just as sweet as the destination! Please take some time to read Dr. Lemon's story:
This piece actually has a pretty interesting "McKendree story" behind it. While the initial research was a grad school "rabbit hole," I picked it up again in Fall 2019. I was teaching HIS 110: Historical Methods, and I made a deal with my students that I would work on a professional research project while they did their research projects. (the whole point? The historical research process is the same--no matter where you are in your career. Intro students and professional historians all follow the same steps.)
That got me back into the project.
Then in Spring 2020, I was part of a faculty writing group with Martha Patterson, Rich Murphy, and Katie Alford. We agreed to work on a professional project and hold each other accountable.  I picked this one.  My colleagues read some drafts and helped me to refocus the piece.  Then COVID hit. But I didn't stop working. I continued to refine the narrative and build upon my earlier research. I submitted the draft to Kansas History for consideration in July, 2020 and got a revise/resubmit! Success!!
I actually even used the piece again for a unit on professional writing and feedback for the HIS 110 class in Fall 2020. That group of students read the draft and the reviewers' comments as part of our class assignments. 
THEN Blamo!!  November 18, 2020: I was in a terrible car accident. 
Once I was back home and starting my recovery (January 2021), I worked with the journal editor, Kristen Epps, to move forward with the article revisions. The anticipated publication date was for Winter 2021/2022. But after she saw the revisions, the editor asked to move the publication date up to Autumn 2021 instead. 
And now here we are! I should have the proof pages next week, and the article will appear in the Autumn 2021 issue as one of three academic pieces. 
I am very proud of this work, and I am so pleased to be able to share its publication with my McKendree family.  It really is a part of my McKendree Story.
Make sure to check out Dr. Lemon's article in press in Kansas History's Autumn 2021 issue!
McKendree's ALL IN Continues to Shine

On Tuesday, September 28th, to honor National Voter Registration Day, our ALL IN Committee registered eleven students to vote!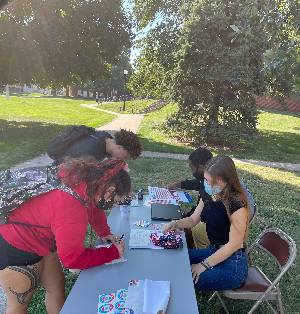 For the second year in a row, McKendree University was recognized on Washington Monthly's list for America's Best Colleges for Student Voting! A special thank you to McKendree's ALL IN committee for their work on increasing responsible citizenship through voter registration on our campus! Check out the list of schools recognized here.
Dr. LaMora and Dr. Schutzenhofer hosted a biology booth at a STEM event on Thursday, September 16th. The STEM event was for all third-graders in the Collinsville School District (approximately 400 students). The third grade students worked with the professors and several McKendree students during their visit to the booth to learn about infected and healthy lungs and had opportunity to build their own model of a healthy lung to take with them. Dr. Dunlap also hosted a booth with several chemistry students.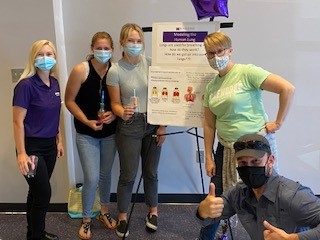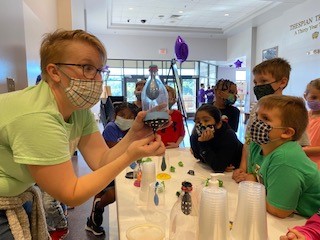 On September 9th, Biology students got their feet wet by assisting professional biologists from the Illinois Department of Natural Resources. Dr. Michael Louison and Vertebrate Anatomy students participated in research concerning fish populations in Richland Creek (Belleville, Illinois).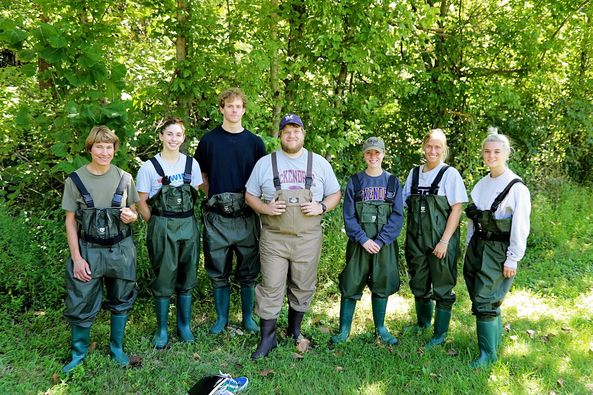 Faculty Scholarly & Creative Activities Report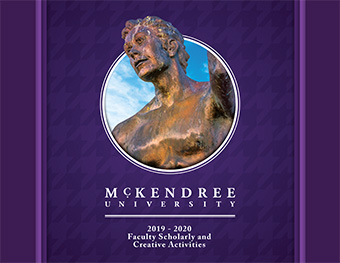 Engaging in research activities with faculty is a remarkable way to learn outside of the classroom. Take a look at a few highlights from our many outstanding faculty and student research projects, read or print the 2019-2020 Faculty Scholarly & Creative Activities Report, or visit the Faculty Directory to learn even more. At McKendree University our faculty are the R-E-A-L deal.

Archive
2018-2019 Faculty Scholarly & Creative Activities Report
2017-2018 Faculty Scholarly & Creative Activities Report
2016-2017 Faculty Scholarly & Creative Activities Report
2015-2016 Faculty Scholarly & Creative Activities Report
2014-2015 Faculty Scholarly & Creative Activities Report
2013-2014 Faculty Scholarly & Creative Activities Report
2012-2013 Faculty Scholarly & Creative Activities Report

Responsible Citizenship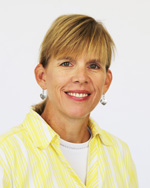 At McKendree University many of our students and faculty are committed to service and participating actively in society. Dr. Ann Collins teaches and regularly states that she "has the best job on campus." Dr. Collins encourages students to become informed citizens and vote. She also organizes trips to the state capital for students to see government in action.

Engagement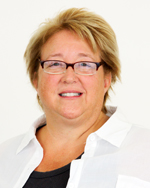 Dr. Jean Sampson believes in truly engaging her students. In addition to learning about business in the classroom, she also encourages students to get involved outside of the classroom. Recently four McKendree students conducted research on illegal trafficking on fishing boats and won the Student Ethics Competition hosted by the International Assembly of Collegiate Business Education (IACBE).

Austin Vuichard, Erika Schutzenhofer, Jessica Muckensturm, and Danni Warren found an ethical issue and explained it from a legal, financial, marketing, management and economic point of view. They conducted their research online and via e-mail and created a brochure. The students also created a Facebook page to share their research with the world.

Academic Excellence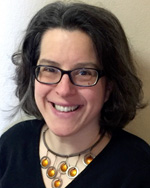 Dr. Martha Patterson spent the first decade of her career writing about the New Woman. In 2005, she published Beyond the Gibson Girl: Reimagining the American New Woman, 1895-1915 with the University of Illinois Press, and in 2008 she published The American New Woman Revisited: A Reader, 1894-1930 with Rutgers University Press.
Patterson is currently working on a book project called The Harlem Renaissance Weekly about major Harlem Renaissance writers who wrote in Black newspapers during the 1920s and 1930s. When relevant, Patterson incorporates her scholarship into her teaching, and she has hired students through McKendree's work study program to help research and proofread her work for publication.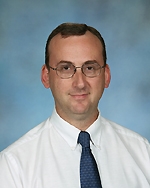 Dr. Brian Frederking epitomizes academic excellence. He involves students with his research and is a prolific publisher. Below are summaries of his two recent books:

The Politics of Global Governance: International Organizations in an Interdependent World, 2010, 4th edition, co-edited with Paul Diehl, Boulder: Lynne Rienner Publications.

The United States and the Security Council: Collective Security since the Cold War, 2007, London: Routledge.

Lifelong Learning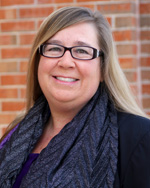 At McKendree University we are proud of the fact that over 97% of our students pursue graduate school or obtain careers in their fields. We value lifelong learning and encourage faculty, staff, and students to keep exploring new knowledge. Faculty attend and present at regional and national conferences. Recently Dr. Tami Eggleston was accepted into the American Psychological Association's Leadership Institute for Women. Dr. Eggleston will learn about leadership theories and skills and bring this information back to the McKendree University campus and share with students enrolled in our newly developed Leadership Studies Minor. This minor is a joint endeavor with Academic Affairs and Student Affairs and will afford students the opportunity to learn about leadership research and apply this knowledge in McKendree University organizations.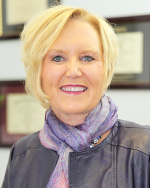 Dr. Richelle Rennegarbe is assisting other nurses with their lifelong learning. She published Systemic Lupus Erythematosus (3rded.) in October 2011. The continuing education course is published by NetCE Continuing Education and offers five contact hours for registered nurses. The purpose of the course is to provide nurses with the healthcare information to provide appropriate care, guidance, and support for patient who are living with the chronic disease of systemic lupus erythematosus and includes evidence-based practice recommendations.