Faculty Excellence
September 2022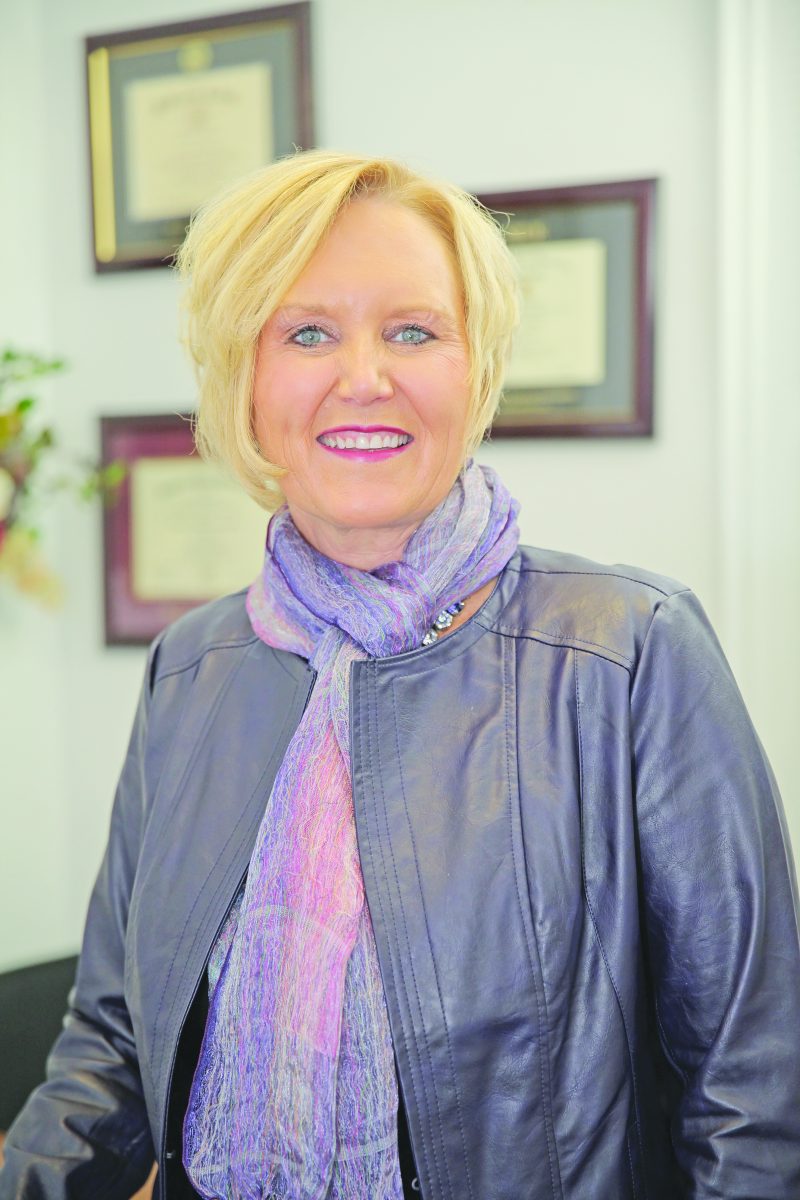 Dr. Richelle Rennegarbe, Nursing Division Chair/DNP Program Director/Professor of Nursing developed and implemented a four-part series focusing on Health Equity: Growth and Understanding for Rural Communities for the National Rural Health Resource Center. The four two-hour sessions focused on the following: Session 1 - Health Equity - What Every Rural Resident Deserves Session 2 - Health Equity - Using Cultural Intelligence in Rural Settings Session 3 - Health Equity - Addressing Social Determinants of Health in Rural Settings Session 4 - Health Equity - Evidence-Based Strategies to Address Health Equity This has an excellent opportunity to partner with a national rural health organization. Twenty-one small rural hospital improvement grant program leaders from across the nation participated in the Learning Collaborative. Leaders were from the following states: New Mexico, Montana, Indiana, Kentucky, North Dakota, Idaho, Vermont, Mississippi, Massachusetts, Alabama, New Hampshire, Missouri, Florida, Tennessee, New York, Minnesota, Georgia, and Oregon. In additions. representatives from the Health Resources and Services Administration (HRSA) attended the presentations.
McKendree University partners with a national civic engagement organization, ALL IN Campus Democracy Challenge. We received a national award from them for developing a highly established action plan for our campus. Here is part of what they wrote in their email letting us know: "McKendree University has earned the Highly Established Action Plan Seal for the 2022 election for developing an action plan that received at least 31.5 of 36 possible points based on the Strengthening American Democracy Guide (SADG) Rubric. Your institution is one of 82 campuses that have earned this inaugural recognition thus far during the 2022 election cycle. ALL IN staff and trained individuals use the SADG Rubric to score action plans submitted to ALL IN. Each campus action plan is reviewed by at least two individuals and the scores are averaged. A campus can have their action plan reviewed and scored up to twice per election cycle. This Highly Established Action Plan Seal has been added to your campus page: https://allinchallenge.org/campuses/mckendree-university/" 
Washington Monthly recognized McKendree University as one of the Best Colleges for Student Voting, August 2022 https://washingtonmonthly.com/2022/08/28/2022-college-guide-americas-best-colleges-for-student-voting/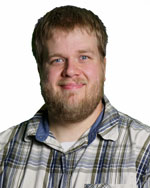 Dr. Michael Louison had two papers accepted for publication in the peer-reviewed journal Fisheries Research.
The first is the major one to highlight, as (now former/graduated) McKendree Students Emma Knoebel, Riley Ross, and Nathan Brand shared first-authorship on the paper, which was done with me and Dr. Robb VanPutte co-advising. The citation is here: Brand, N.R., Knoebel, E.M., Ross, R.M., VanPutte, R.D., and M.J. Louison (2022 in press). Post-release physiological disturbance in channel catfish Ictalurus punctatus caught by recreational anglers. Fisheries Research.
The second recent publication was from some data I collected along with John Bieber of the University of Illinois (M.S. student who I am on the committee for) examining post-release movement in winter angled northern pike. We also worked with colleagues from Carleton University in Canada to analyze this data. Citation below: Bieber, J.F., LaRochelle, L., Cooke, S.J., Suski, C.D., and M.J. Louison (2022 in press). Post-release behavior of ice-angled northern pike. Fisheries Research.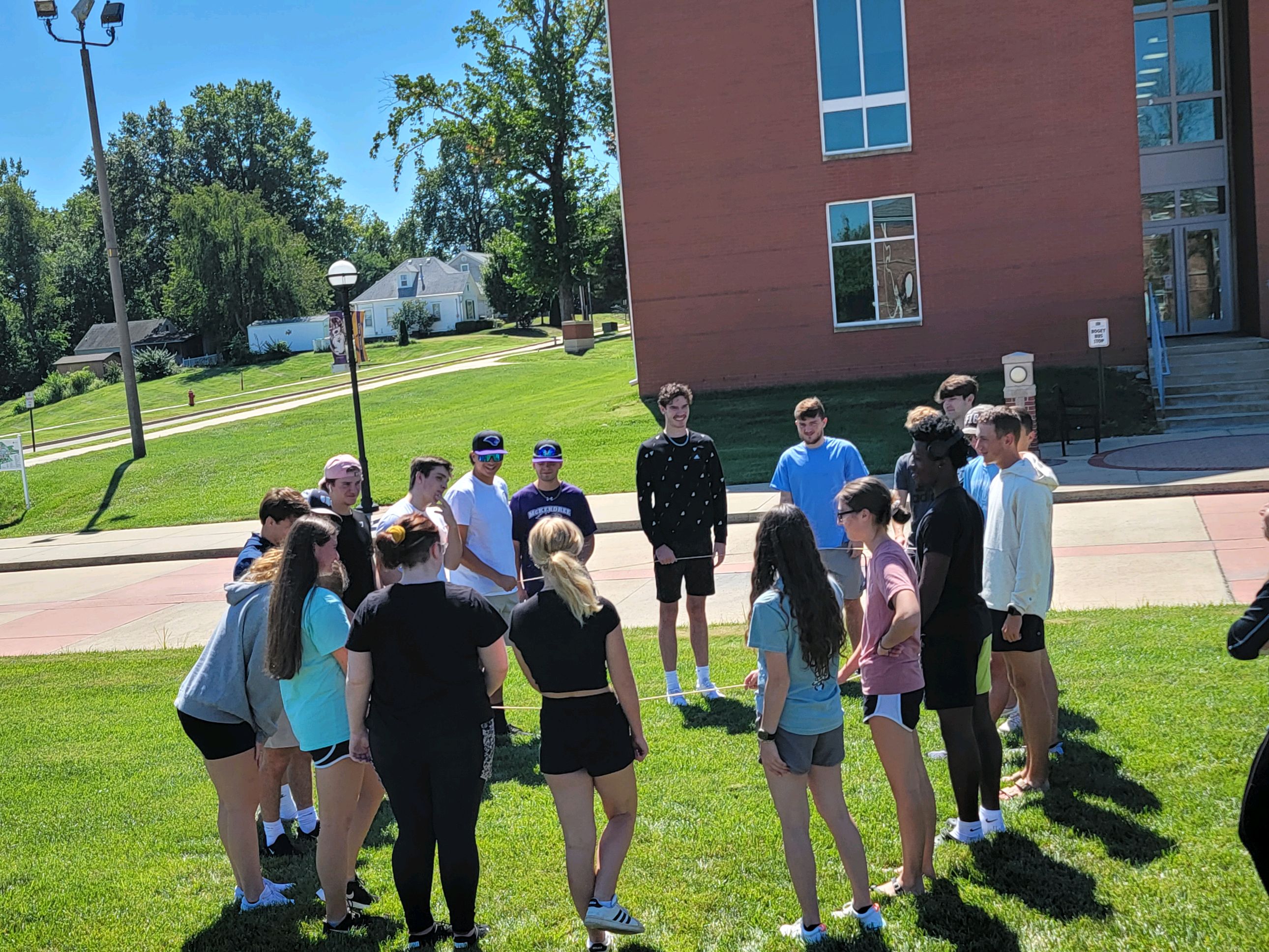 On Wednesday 9/7/2022, Dr. Brittany Dobill's UNI 101: University 101 class did a class learning activity to understand the importance of communication in college and in life. The class went outside by the fountain and used a rope to make shapes to demonstrate the importance of communication.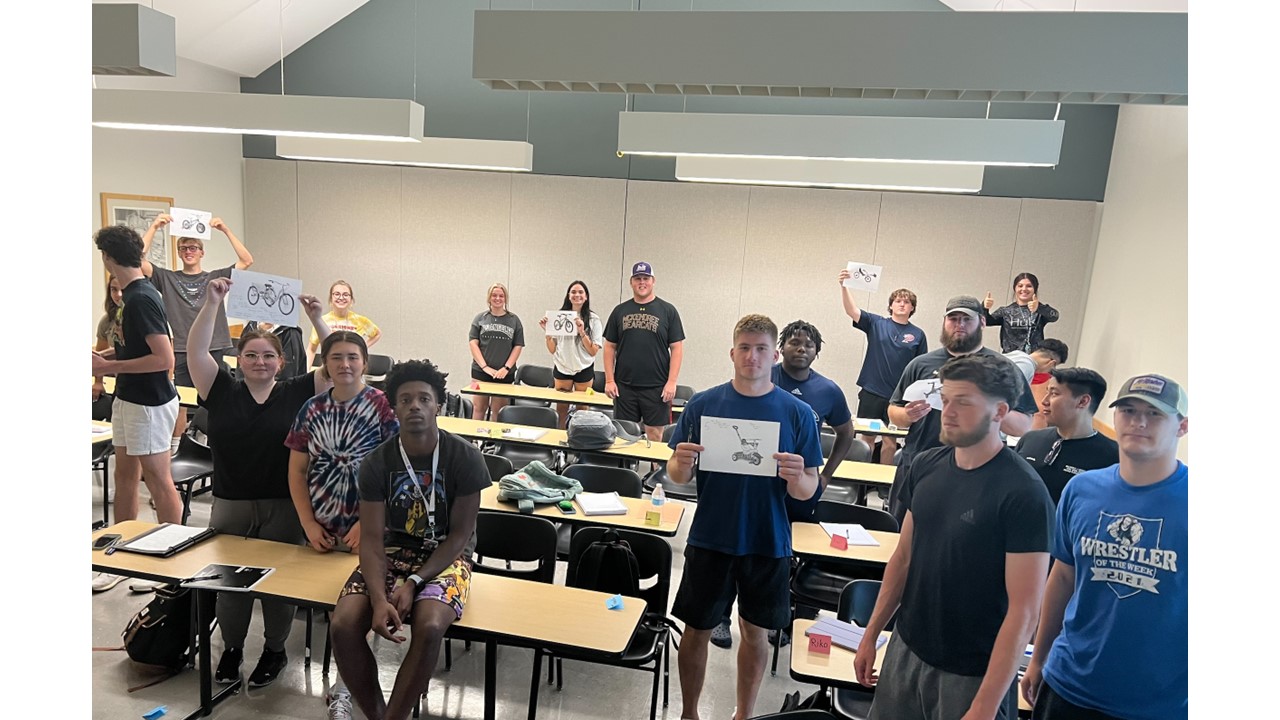 Students in Dr. Allie Helfrich's MKT205: Principles of Marketing learned about the importance of a target market in class. After lecture they were assigned groups, and received photos of different bikes to describe and report the target market with the class. They were all smiles, had excellent participation, and respected each other's ideas!