Spotlight on Career Services
By Jennifer (Harris) Pickerell '99, Director of Career Services

LOOKING FOR A JOB? LET CAREER SERVICES HELP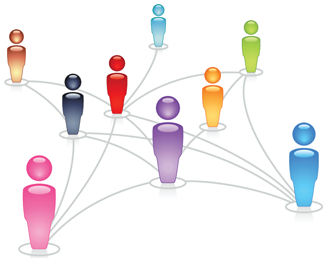 Whether you graduated from McKendree University this year or decades ago, The Office of Career Services can assist in your job search. No matter where you live, our complimentary resources are available to you in person, over the telephone, through email or online.


A lot of time and effort goes into conducting an effective job search. The general rule is that you should spend at least 40 hours per week searching for positions if you are unemployed and two hours per day, when possible, if you are in school or working full-time. If not, you are limiting yourself to what you can find.

The Office of Career Services offers the following five job search tips to help you find a position that is a good match for you and your skills.

1. UNDERSTAND THE IMPORTANCE OF NETWORKING AND CREATING NETWORKS.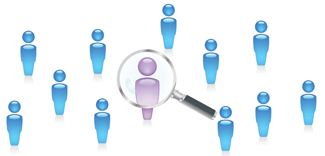 According to the U.S. Bureau of Labor Statistics, up to 70 percent of all jobs are
found through networking. It is the most effective way of securing a position, especially in challenging economic times. You can learn about positions that have yet to be posted or never will be posted on job sites. You might find that a position is created for you because of your unique skills and experience.

It is important to start developing your network now; do not wait until you find yourself seeking a position. Be warm and engaging when meeting people, with a positive attitude and a smile. If you do not have a business card, consider creating one so you can distribute it when appropriate. Take notes after you meet with people so you can refer to the information when you follow up and thank them. Begin now to create networks that will last in the future, and remember that they need to be nurtured as time goes on to remain valuable.

Increase your network by attending a professional networking event; joining a group in your field of interest; volunteering in the community, at church or a local school; and creating networks with people that you meet and interact with regularly. You can also find information about local networking events on Chamber of Commerce websites or through Linkedin groups.

2. UTILIZE SOCIAL MEDIA AND ONLINE JOB BOARDS EFFECTIVELY.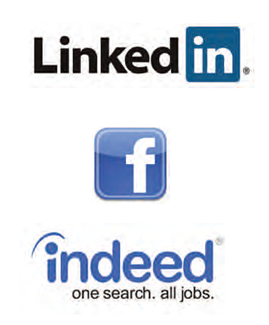 There are many online job sites. As of February 2013, Linkedin had 200 million users, many of whom are in high-level positions. You can take advantage of this free online resource by creating an account, building an online network by requesting individuals to link to you and joining groups in your area of interest. Many employers post positions on this system so utilize the Jobs area and look through your personal contacts to see who is hiring.

Facebook can also be a job search tool, if used appropriately. Make sure you represent yourself well on the site through your posts and photos, since employers often check Facebook pages before making hiring decisions.

Our favorite online job site, indeed.com, finds jobs on the internet and compiles them on one site. Many employers, especially large ones, also post on their own web pages so it is important to target a list of organizations and companies to follow.

In addition, our office is on the College Central Network system, where employers can post positions and search the résumé database once approved by our office, and candidates can apply for positions. Find it at McKendree.edu/jobs.

3. CREATE AN IMPRESSIVE COVER LETTER AND RÉSUMÉ BEFORE YOU BEGIN YOUR JOB SEARCH.

These should be developed with different companies and industries in mind. Never send out a general cover letter. Employers are not impressed by them and it shows you did not take the time to go the extra step. Make sure to conduct research on the employer if you are applying for a specific position and use that knowledge in your cover letter.

When creating your résumé, highlight your most relevant skills and experiences. During this time you should also request permission to list people as professional references. These can include previous or current supervisors, faculty members, volunteer service coordinators, coaches - anyone that can speak about your skills, work ethic and personality. Be sure to give them a copy of your résumé. More information about résumés, cover letters, and related materials can be found at McKendree.edu/careerguides. Our office will review your materials so please take advantage of this service!

4. BECOME CONFIDENT FOR INTERVIEWS.

Interviews can take place in person, individually or in groups, over the telephone, via Skype and other methods. It is important that you feel confident before you walk into the interview, therefore practice is necessary. Our office will conduct mock interviews with you in person or over the telephone, and go over information related to professional dress and interviewer questions. You can also practice with family and friends, but make sure the person you mock interview with has the ability to give solid feedback.

Be aware that many employers use situational questions during interviews - "Tell me about a time when…" for example—so they can see how your past behavior might affect your future behavior. Keep in mind the STAR technique:

SITUATION (EXPLAIN THE SITUATION)
TASK (TELL ABOUT THE TASK AT HAND)
ACTION (STATE WHAT YOU DID TO ACCOMPLISH THE TASK)
RESULT (TELL ABOUT YOUR RESULTS)

5. CONDUCT FOLLOW-UP WITH INTERVIEWERS AND INDIVIDUALS IN YOUR NETWORK.

Send a thank-you letter after the interview and follow up with interviewers afterward as appropriate. The same is true for individuals in your network so that you can continue to develop the relationship and thank them when applicable. Be sure to also keep your references up to date on your job search progress and let them know if they may receive a call in the near future from your potential employer. If you are not offered a position, handle the situation politely and let them know you are interested in future opportunities and in staying connected.

Our office encourages you to be a well-informed alumnus and use all possible resources in your job search. Visit McKendree.edu/careerservices for more information in a variety of areas. We also encourage you to let us know when your company or organization has opportunities for students and alumni. We are all stronger when we work together.