The Suites on Summerfield
The Summerfield Suites is a suite style co-ed by suite residential area and has a laundry room on the first floor. Each suite has three bedrooms, one bathroom, and a common area. The Suites are conveniently located on main campus next to the football field and The Hett.
Layout: Suite style housing with three bedrooms to each suite (2 students/bedroom)
Capacity: 72
Floors: 2
Duty Cell Phone: (618) 304-6366
---
Room Information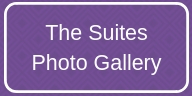 General Measurements: 
Each room may have some slight variation, but these general measurements are the average.
Room Dimensions -
Living Room - 9 ft. 11 in. wide by 9 ft. 10 in. long

Bedroom 1 - 10 ft. 1 in. wide by 14 ft. 6 in. long

Bedroom 2 - 11 ft. 11 in. wide by 13 ft. 5 in. long

Bedroom 3 - 13 ft. 5 in. wide by 14 ft. 10 in. long
Window - 
Living Room - 56 in. wide by 87 in. long

Bedroom 1 - 46 in. wide by 70 in. long

Bedroom 2 and 3 - 46 in. wide by 46 in. long
Closet - from ceiling to floor, 60 to 70 in. wide depending on room, 14 in. deep
Desk - 30 in. high, 48 in. wide, and 42 in. wide
Dressers
Birch/light Variety - 36 in. tall, 30 in wide, and 22 in. deep

Oak/dark Variety - 30 in. tall, 30 in. wide, and 20 in. deep
Bed - 38 in wide by 83 in. long
Height - Adjustable between minimum 6 in. to maximum 42 in. from floor, bunkable
Mattresses - Extra Long Twin
---
The Suites Staff
Professional Staff
Rose Marinucci
Area Coordinator
Res Halls East/West, The Suites, & Hunter St. Apts.
Residence Hall East 311
(618) 537-3922
rmmarinucci@mckendree.edu 


Megan Stutsman

Senior Resident Assistant
Res Halls East/West, The Suites, & Hunter St. Apts.
Residence Hall East 311
(618) 537-3922
megan.stutsman20@mckendree.edu 
 Student Staff
Terrah DeLorimiere

First Pod RA
101, 102, 201, 202

Marvin Phipps

Second Pod RA
103, 105, 203, 205

Gabi Cuba

Second Pod RA
106, 107, 206, 207

 
---
Location