In Memoriam
Evelyn Bean passed away on April 16, 2021. Arriving at McKendree in 1997, she spent more than 18 years coaching softball and volleyball. She was a three-time American Midwest Conference Coach of the Year and two-time NAIA Region Coach of the Year. She left the field and joined Student Affairs in 2015 as McKendree's first Student Success Mentor. She is survived by her wife Sue, daughters Kristen Schmidt and Katelyn (Craig) Richert, and grandchildren Harper & Bennett Richert.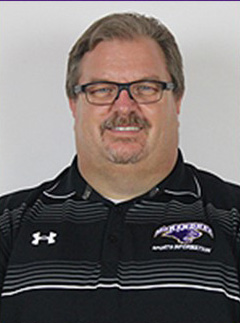 Scott E. Cummings passed away on Dec.3, 2020. Scott was hired in 1998 as McKendree's Sports Information Director (SID). He received the Clarence "Ike" Pearson Award in 2005, the highest honor that can be given to an SID at the NAIA level, and was recognized in 2020 with the College Sports Information Directors of America (CoSIDA) 25-Year Award for his long-time commitment and service to the athletic communications profession. He is survived by his wife Paula, and children Hailey (Jeffrey) Edison and Ryan Cummings. The sport management program hosted a virtual 5K/10K/22K "Scott Cummings Superhero Challenge" on April 9-11 and the Athletics Department hosted a Celebration of Life on May 1 at Leemon Field to honor Scott.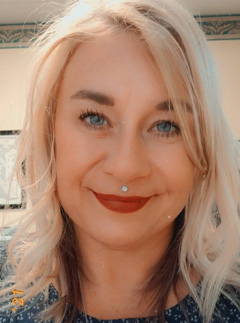 Karen Larson passed away on April 3, 2021. In 2017, Karen joined the Provost's Office as the office administrator. She was responsible for managing contracts for associate faculty payroll, maintaining personnel files, and assisting the provost and associate provost with special events and projects, including AEC and Commencement.. She is survived by her husband Chris, and sons Taylor (Melody) Larson, Austin Viner and Dylan Larson.