President's Message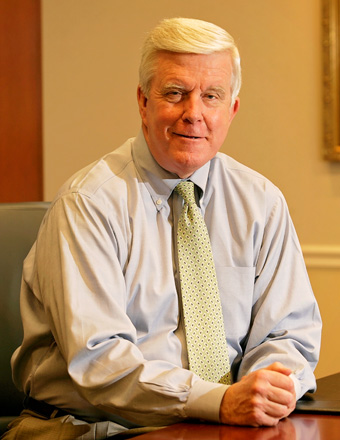 Dear Friends,

It is remarkable that our 190th celebration year has just ended and the spring semester is under way. We are excited to share with you our annual President's Report, which contains information about our ongoing FORWARD campaign, and shares some of the other data behind the good work happening at McKendree every day.

The challenges facing higher education today are significant in terms of enrollment and retention of students, resource management, and constantly changing regulatory requirements. We are grateful for the trust of families who send students to the University; to adult learners who come to complete or continue their education; and to alumni, parents and friends who make gifts to support our work. All of these things strengthen the University for the days ahead.

WE ARE GRATEFUL FOR THE TRUST AND SUPPORT OF OUR ALUMNI, PARENTS AND FRIENDS, WHO HELP TO STRENGTHEN THE UNIVERSITY FOR THE DAYS AHEAD.


Our cover story features some of our newest alumni and shares how they were able to launch their careers with professional sports teams after graduating from our sport management program. Through classroom instruction and internships, this program has provided these students with the experience they needed to work in the sports industry. Speaking of sports, please take a moment to learn about two groundbreaking coaches at McKendree, each with a remarkable story and even more notable success.

Finally, you have heard me say that when asked about McKendree, the thing we most often hear is that McKendree is like a big family. In this magazine, you will have the opportunity to read about the thing we hear second most often—that we have a beautiful campus. Adam Kasper and his staff are responsible for keeping the campus not only green and blooming, but also free of snow, leaves and pests. He is one of the many people who work tirelessly behind the scenes to make our McKendree such a special place.

I hope that your plans in 2019 will include a trip to the campus. If you are looking for a reason to visit this spring, I highly recommend you consider coming on April 25 for Academic Excellence Day. Our students participate in scholarly presentations, recitals, short theatre productions and an art show, and we celebrate their exceptional academic achievements at our Honors Day Convocation. I hope to see you there!

Sincerely,
James M. Dennis
President