Meet New Board Chairman Dan Lett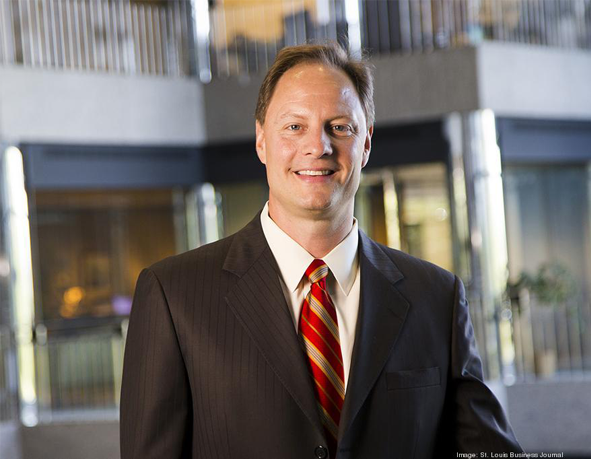 Dan Lett '91 brings a wealth of business and legal experience as an executive of a major international corporation to his new role as chairman of the board of trustees. He succeeds Daniel Dobbins '81, who served as chairman since 2007.

Dan is the executive vice president, corporate development and general counsel to Bunzl North America, a St. Louis-based distributor of food packaging and disposable products, where he has been employed since 1998. The St. Louis Business Journal gave him its Inaugural Corporate Counsel Award for Mergers and Acquisitions in 2014 and named him one of its "40 Under 40" in 2005.

"As an alum and someone who has a deep affinity for the institution, I believe that strong leadership on the board is important to essentially maintain and preserve the institution for the future," Dan said. "A primary role of the board is to be the conscience that provides oversight and guidance for the institution, ensures we have a strong administration and supports the mission of McKendree into the future. I aspire to see the University grow and prosper and will give my best efforts to continue the great work of the board in supporting the president and the administration during this unprecedented period of growth."

A trustee since 1999, Dan has been vice chairman of the board and led its resource development and trustee committees. He joined the Alumni Association in 1995 and served as its president from 1999 to 2003. He was inducted into the University's Academy of Excellence in 2010 and received its Loyal Service Award in 2003.

He graduated cum laude in 1991 with a bachelor's of business administration degree in accounting and business. In college, he was a forward on the Bearcats soccer team and belonged to a fraternity on campus. He went on to obtain a law degree from Southern Illinois University Carbondale, magna cum laude, and a master's degree in international business from Saint Louis University, with honors.

A native of Belleville, Ill., Dan resides in Creve Coeur, Mo., with his wife Polly and their 15-year-old twin daughters. His sister, JoAnn Lett Beuttner '89, is also a McKendree alumna.

Board News

In addition to Dan Lett, new officers elected to the executive board at the May 2, 2015 meeting were George Obernagel '78, vice chairman; Tom Holloway, treasurer; and Jamie Auffenberg, secretary. Joining the board is Matthew Olmsted '01, director of sales at RR Donnelley in Hong Kong.