Team Profile: Bass Fishing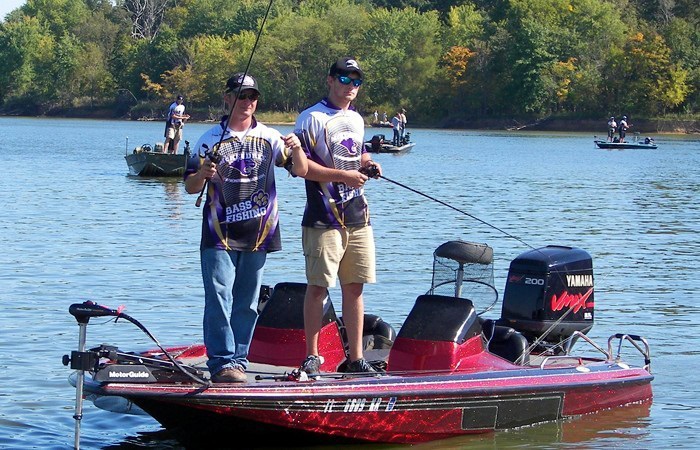 The bass fishing team had a successful second season with an eighth place finish in the Association of Collegiate Anglers (ACA) School of the Year rankings. Over 300 schools competed this season in the School of the Year standings, which is built to reward teams that compete with the ACA in the Cabela's/BoatUS Collegiate Bass Fishing Series, as well as select national Bassmaster Carhartt College Series and Fishing League Worldwide (FLW) events. The respective championship events for each series count towards the Cabela's School of the Year program as well. In addition to the three national collegiate fishing trails, the ACA also awarded points for select ACA-sanctioned events throughout the season.

The Bearcats' high standing in the rankings was a product of 28 top 35 tournament finishes, with 14 of them in the top ten. The top tournament outings for the Bearcats this season in each of the major series included:


• Cabela's/BoatUS Collegiate Bass Fishing Cabela's Series - Three Bearcat anglers finished in 7th, 8th and 11th place in their individual sessions to lead the Bearcat team to a 20th place finish at the Big Bass Bash on Kentucky Lake.

• FLW Tournament Series - Two duos finished in the top 30 at the Mississippi River Central Conference Qualifier in Lacrosse, Wis. Brock Wilke '18 and Jordan Ledbetter '18 topped the teams with a 18th place finish.

• Bassmaster Carhartt College Series - Two boats finished in second and third place at the Lake Barkley Wild Card Qualifier in Paris, Tenn. and qualified for the Bassmaster/Carhartt College Series National Championship on Lake Dubay in Stevens Point, Wis. in July. The duo of Phillip Germagliotti '16 and Shane Campbell '18 finished in 23rd place at the national championships.


Two anglers, Dustin Pendegraft '15 and Phillip Germagliotti '16, qualified for the 2015 FLW National Bass Fishing Tournament with a third place finish in the FLW Central Conference Invitational in September. The tournament was held on Lake Murray in Columbia, S.C., in April. The Bearcat duo finished in 23rd place in their first national appearance.