McKendree Welcomes Stephen Kull as New Vice President for Institutional Advancement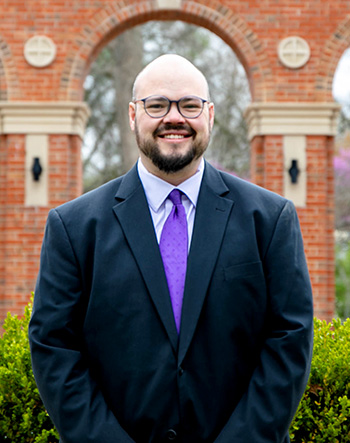 Stephen Kull, a native of Texas, was welcomed into the Bearcat family on May 2 as the University's new vice president for institutional advancement. An experienced advancement leader in the Midwest and fundraiser for 17 years, Stephen had served as vice president for advancement and chief philanthropy officer at Rockford University in Rockford, Ill., and as associate vice president of advancement at Central Michigan University. He also has higher education advancement experience at Eastern Illinois University, Blackburn College and Concordia Seminary.

"We are excited to have someone of Stephen's caliber join our institutional advancement and senior leadership teams. This was a key search for our institution as we get ready to roll out our next strategic plan, U.N.I.T.E.D.," said President Daniel C. Dobbins '81. "Stephen's wealth of experience in higher education fundraising and strategic plan engagement initiatives will make him a valuable addition to McKendree."

A graduate of Texas A&M University, Stephen will be responsible for leading the University's efforts to identify, cultivate, solicit and secure gifts that support its mission and enable the realization of the new strategic plan. Stephen resides in Mascoutah, where his wife, Angela, grew up. Angela attended McKendree and her brother, Michael Collins, graduated in 2007. Stephen and Angela have four children, ages 15, 11 and six-year-old twins.