COVID-19 (Coronavirus) Campus Updates

Limited Return to Work (5/15/20)

As the University transitions into Summer 2020, the timing of our fiscal year requires us to recall some employees back to their offices on campus to perform essential duties that their job or department requires. Employees may be working on site on a broader basis than we have experienced since the statewide stay-at-home order was issued in March.

Employees who have not been recalled back to campus by their supervisor should continue to work remotely from home. Any employee who has been recalled but is in a high-risk, protected group, should contact their supervisor, who will work with the Human Resources Office to accommodate them. A medical certification of their status may be required.

The University will be taking measures consistent with, and in some cases exceeding, the minimum standards of the governor's five-phase Restore Illinois public health plan. As an institution within the Southern Region (EMS Regions 4 & 5) anticipating an eventual move from Phase 2 (flattening) to Phase 3 (recovery), the University will observe the following guidelines:


Where possible, employees will continue to work remotely during Phase 3.

Practice social distancing by providing individual workspaces with a minimum 6-foot radius.

The 8-hour, Monday-Friday workday may move to a staggered or more flexible schedule to further minimize interactions between staff members. Supervisors must approve any proposed changes to the regular work schedule.

Face masks or face coverings are not required inside the office, however masks will be required during in-person meetings when participants cannot effectively social distance.

When moving about the campus, employees, students and visitors should maintain at least six feet of distance and wear a face mask when possible.

Employees should limit both their movement around the campus and their interaction among co-workers whenever possible.

When possible, meetings will be conducted electronically via Zoom or Microsoft Teams and instant messaging will be utilized when feasible. If meetings cannot be conducted virtually, participants will maintain appropriate physical distancing and wear face masks or face coverings.
Exterior doors to office buildings will be locked and access will be restricted to only those who work in those buildings.
Hand sanitizer and disinfectant products will be available for routine and additional cleaning so employees can frequently clean their own workspaces.
An employee who is ill, has symptoms of COVID-19, and/or a fever of 100.4 or higher, should notify their supervisor. They should not return to work until they are symptom-free for 24 hours.
The University has relaxed its dress code for the summer, allowing employees to dress comfortably while maintaining a "business casual" appearance.

The University will continue to review and revise its guidelines as necessary to follow the recommendations issued by the governor and the Illinois Department of Public Health. Stay safe and be well!

SPECIAL ANNOUNCEMENT
McKendree University Response to Coronavirus Outbreak (Updated at 3:00 PM on 4/30/2020)
McKendree University's response to the global outbreak of COVID-19 continues to evolve. Our primary concern remains to protect the health, safety and well-being of our students, faculty and staff. University leaders are meeting regularly to assess the situation and to update contingency plans. Actions taken are in accordance with safety guidelines provided by the Centers for Disease Control and Prevention (CDC), federal and state agencies, and the "shelter in place," stay-at-home executive order issued by Illinois Governor JB Pritzker, in effect through Thursday, April 30, 2020. The governor's latest, modified stay-at-home order takes effect on May 1 and extends through May 31, 2020. Updated information is as follows:

Academic Instruction

Summer academic instruction for fully online courses will be taught as usual. Summer face-to-face and blended courses will be taught in a remote format.

Students should check their McKendree email account and Blackboard on an ongoing basis.

If students have questions about their course work, they should contact their instructors.

Holman Library

The library is not open, but all services are available electronically through the Holman Library webpage and librarians are working remotely.

Housing

Students who wish to live in University-owned housing over the summer may do so on an as-approved basis only. Please refer to the Residence Life web page.

Students who remain in University housing without approval will be subject to disciplinary action and removal.

Students who still have belongings in University-owned housing should consult the Residence Life web page to make arrangements to claim them. Students who are approved and remain in University-owned housing should continue to "shelter in place."

Students who are approved and remain in University-owned housing and are diagnosed with COVID-19 will be isolated. Students who are approved and remain in University-owned housing and have come into direct contact with someone who has been diagnosed with COVID-19 will be quarantined. The University will provide delivered Food Service to isolated and quarantined students. There are no suspected or confirmed cases of COVID-19 in the McKendree University community.

All of these limitations will be strictly enforced and students who do not comply with these restrictions will be removed from University housing.

Students are not permitted to allow any guests into the residential areas at any time. This includes other students, even if they are approved to stay on campus.

If a student becomes ill while on campus, they should immediately notify University Health Services at: (618) 537-6503 or after hours at (618) 830-2014.

For questions about housing, please contact the Office of Residence Life at: (618) 537-6548.

Food Service

Food Service during the summer months will be provided as required. Specific questions regarding Food Service can be directed to: (618) 537-6985.

Commencement

The University is committed to celebrating the accomplishments of its graduates in an appropriate manner. The Class of 2020 is invited to gather on Friday, May 7, 2021, at 2:00 p.m. on the front lawn. This future date allows the Class of 2020 undergraduates and their families time to plan to return to campus and to celebrate in a way that their Commencement ceremony was intended.

Commencement for the Class of 2020 graduate students will be held on Saturday, May 8, 2021, at 2:00 p.m., where they will join the Class of 2021 in a ceremony on the front lawn.

Commencement for the Classes of 2020 and 2021 at the Radcliff, Kentucky, campus will be held on June 10, 2021.

University Offices and Facilities

All University offices and facilities are operating remotely. University personnel are monitoring email and phone messages on an ongoing basis.

The Office of Student Affairs has office hours from 10:00 a.m. to 1:00 p.m., Monday – Friday, until further notice.

If you have specific questions about student accounts or if you need to make a payment by phone, please call the Business Office at (618) 537-6868.

University Faculty and Staff

Due to the extended "shelter in place" stay-at-home order issued for the State of Illinois, University offices remain closed and ONLY designated essential personnel—or those who have been, or will be, asked to return—should report to the campus. These individuals have been notified by their supervisors.

Effective May 1, all essential employees reporting to campus for work should wear a face covering when in proximity of others, as mandated by the State of Illinois. Guidelines on appropriate face coverings for the general public can be found on the Illinois Department of Public Health (IDPH) website at:
http://www.dph.illinois.gov/covid19/community-guidance/mask-use

Instructions on how to make a cloth face covering can be found on the Centers for Disease Control (CDC) website at:
https://www.cdc.gov/coronavirus/2019-ncov/prevent-getting-sick/diy-cloth-face-coverings.html

If you have NOT been designated essential personnel, you should NOT return to the campus until further notice.

If you are ill, notify your supervisor immediately.

In the case of an emergency, please contact Public Safety at 618-537-6911.

Updates will continue to be communicated via the University website (mckendree.edu), McKendree email and social media (Facebook, Twitter, Instagram). University officials continue to proceed with caution and we understand some decisions and actions taken may cause inconvenience or disruption. Thank you once again for your patience and cooperation as we meet these challenges together.
A Message from President Dobbins (Updated at 4:08 PM on 3/17/2020)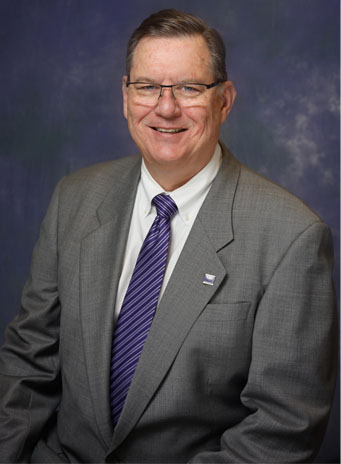 To the members of the McKendree University Community:

At this moment in time, it is difficult to comprehend all that has changed in the last two weeks.  For each of us I know the reaction to the current health crisis sweeping across the world, and now the United States, is different, and the challenges and disappointments that are coming with those changes are significant.

The purpose of this letter is to acknowledge all of those feelings and to let you know my goal as the President and our goal as a leadership team is to support the feelings and efforts of all in our community.  One community, one McKendree!

As we have acknowledged in previous communications, my overriding concern is the well-being of our students, faculty and staff.  This is an ever-changing landscape, and I promise you that we will continue navigating through this challenging time together.  All we can be sure of is there will continue to be significant course corrections along the way.  We will continue to do everything possible to communicate clearly, to provide you with a menu of options allowing each of you to determine the best course for you personally, and to provide you with the resources necessary to make informed decisions.

To the faculty and staff, let me extend my deepest gratitude for your diligent work.  Our faculty have shown great resilience making changes in curriculum delivery and reimagining how our commitment to a high-touch, deeply personal education can be moved to an online format.  Our staff has also shown tremendous strength as we have divided our work force into on-site and off-site teams, and are now operating offices on campus with a limited on-site workforce.  I know this creates challenges for both groups and I applaud your willingness to adapt to new work paradigms.  I am humbled by your efforts.

To our students—particularly our Class of 2020 seniors—my heart goes out to you all.  I can only imagine the range of emotions you must feel as you navigate an end to the academic year that is dramatically different from what you imagined, and one we still cannot fully predict.  To our seniors specifically, the end of the college academic experience is always filled with mixed emotions.  The desire to get on with your life and move boldly ahead; the celebration of all that you have accomplished; and the apprehension and anticipation of a new chapter in your life.  As soon-to-be McKendree graduates, we know you are well educated, strong, and resilient.  Our community has every confidence that no matter how complex the end of your collegiate experience is, you will do amazing things.  I also want to pledge to you, that if something prevents us from celebrating fully all of your accomplishments in May, I am committed to finding a time when we will celebrate as a community all that you have contributed to McKendree through your academic career.

I want to close by saying the 192-year history of McKendree University has seen more adversity than any single one of us will.  After those 192 years, the fact that McKendree is still here and still thriving stands as testimony to what resilience means.  Now, each of us will have the opportunity to make our own contributions to McKendree's resilient history.  I am committed to making sure, when we move beyond this moment, we will emerge as strong and united as ever.  Thank you for all you are doing to help ensure a strong McKendree for tomorrow!

Sincerely,

Daniel C. Dobbins '81
President

What is COVID-19 (Novel Coronavirus or 2019-nCoV)?

COVID-19 is a newly identified coronavirus that is causing an outbreak of pneumonia illness. It was first identified in December 2019 in the city of Wuhan, Hubei Province, China. Since then, the virus has been identified in multiple other countries, including cases in the U.S.

According to the Centers for Disease Control and Prevention (CDC), human coronaviruses are common throughout the world and usually cause mild to moderate illness in people. This new virus is a public health concern because:


It is newly identified, so much is still unknown about it.

Two other human coronaviruses, MERS-CoV and SARS-CoV, have caused severe illness.
What is the risk?

The CDC considers this new virus a public health concern based on current information. However, the immediate health risk to the general U.S. public is considered low at this time. The CDC and the World Health Organization are closely monitoring the situation and providing ongoing guidance.

Symptoms and transmission:

Symptoms may be flu-like, ranging from mild to serious, and include:


Fever

Cough

Difficulty breathing
Person-to-person spread is occurring, although it's unclear exactly how it is transmitted and how easily the virus spreads between people.

For updated information, clarification, and travel restrictions:

Centers for Disease Control (CDC) website: https://www.cdc.gov/coronavirus/2019-ncov/index.html
Illinois Department of Public Health (IDPH) website: http://www.dph.illinois.gov/

Take action to help prevent the spread of respiratory viruses:
Wash your hands often with soap and water for at least 20 seconds. If soap and water are not available, use an alcohol-based hand sanitizer.

Avoid touching your eyes, nose, and mouth with unwashed hands.

Avoid close contact with people who are sick.

Stay home when you are sick.

Cover your cough or sneeze with a tissue (or your sleeve), then throw the tissue in the trash.

Clean and disinfect frequently touched objects and surfaces.


Recommendations for people with respiratory symptoms:

IF you have symptoms of fever, cough, and/or difficulty breathing AND in the last 14 days you:


Traveled to Wuhan, China or other affected region OR

Had close contact with someone who had traveled to Wuhan, China or other affected region and had respiratory symptoms
You should:


Seek medical care right away. Before you go to a doctor's office or emergency room, call first and tell them about your recent travel and your symptoms. McKendree University students may call McKendree Health Services at 618-537-6503 during business hours and Public Safety at 618-537-6911 at night. McKendree Health Services offers advice by phone to help save students a trip to Health Services or the Emergency Room.

Do not travel while sick. Please do not use public transportation. Try to avoid contact with others.

Cover your mouth and nose with a tissue or your sleeve (not your hands) when coughing or sneezing.

Wash hands often with soap and water for at least 20 seconds. Use an alcohol-based hand sanitizer if soap and water are not available.
What is the campus Health Services doing about 2019-nCoV?

McKendree University is coordinating with St. Clair County Public Health, the CDC and WHO travel alerts, and University stakeholders regarding its response. McKendree Health Services has implemented CDC guidelines for additional screening for recent international travelers.