COVID-19 (Coronavirus) Campus Updates

SPECIAL ANNOUNCEMENT
McKendree University Response to Coronavirus Outbreak (Updated at 2:00 PM on 3/20/2020)

McKendree University's response to the global outbreak of COVID-19 is rapidly evolving. Our primary concern continues to be to safeguard the health and well-being of our students, faculty and staff. University leaders are continuing to meet daily to assess the situation and to update contingency plans. The information below is in response to the latest guidance provided by the CDC and federal and state agencies.  Several new guidelines were issued today from federal and state officials.  New information is as follows:

Academic Instruction

All academic instruction will continue online through the close of the spring semester. 

Students should check their McKendree email account and Blackboard on an ongoing basis. 

If students have questions about their course work, they should contact their instructors. 

The Academic Excellence Celebration will not be held on Thursday, April 23, 2020, as previously scheduled. Students will have the opportunity to participate in an electronic version.  More information will be forthcoming.

Honors Day Convocation will not be held on Thursday, April 23, 2020, as previously scheduled. Students receiving academic honors will be notified via mail.

The Senior Farewell Service and Celebration will not be held on Friday, May 8, 2020, as previously scheduled.

2020 Commencement Exercises will not be held on Saturday, May 9, 2020, as previous scheduled.  The University is committed to celebrating the accomplishments of our graduates in an appropriate manner.  We are working diligently on reimagining our celebration.  Please watch for announcements in the coming weeks.

Housing

University-owned residence halls will remain open on an approved basis only.  Students who believe they need to remain in University housing should complete this form immediately: www.mckendree.edu/housingexemption

All students who do not receive approval must leave University-owned housing not later than Sunday, March 22, 2020, at 5:00 p.m. Students who remain in University housing without approval will be subject to disciplinary action and removal.

Students who are currently on campus and unable to move all of their belongings by Sunday, March 22, 2020 at 5:00 p.m. may leave them in their rooms.  Students who previously left University housing and did not move out should not return to the campus at this time.  Students will be notified when they may return to campus to claim personal items.  Students' personal property will be safeguarded until that time. Students who are approved and remain in University-owned housing should be prepared to "shelter in place," if and when necessary.

Students who are approved and remain in University-owned housing and are diagnosed with COVID-19 will be isolated. Students who are approved and remain in University-owned housing and have come into direct contact with someone who has been diagnosed with COVID-19 will be quarantined. The University will provide delivered Food Service to isolated and quarantined students. There are no suspected or confirmed cases of COVID-19 in the McKendree University community.

All of these limitations will be strictly enforced and students who do not comply with these restrictions will be removed from University housing.

Students are reminded that they are prohibited from hosting visitors from other campuses or the general public in University residence halls.

If a student becomes ill while on campus they should immediately notify University Health Services at: (618) 537-6503 or after hours at (618) 830-2014.

For questions about housing please contact the Office of Residence Life at: (618) 537-6548.

Food Service

The following adjustments have been made to the food service schedule.  Beginning Saturday, March 21, 2020 through Sunday, March 22, 2020, Ames Dining Hall will be open for McKendree Grab & Go Food Service only from 11:00 a.m. to 1:00 p.m. and for dinner from 5:00 p.m. to 6:30 p.m.  Please continue to watch for Food Service updates.

Specific questions regarding Food Service can be directed to: (618) 537-6985.  

Housing, Room and Board Financial Considerations

The University is currently working to determine how to manage housing, room and board charges.  This process is complicated by federal and state financial aid considerations. The University is committed to managing these decisions in a fair and equitable manner.  Additional information will be forthcoming when available.  Your patience is appreciated.

Co-Curricular and Athletic Activities

Effective today, March 20, 2020, all student activities on the campus will be suspended until further notice.

Holman Library

Today, Friday, March 20, 2020, the library will close at 5:00 p.m. and will not reopen until further notice.

University Offices and Facilities

All University Offices and facilities will close today, Friday, March 20, 2020, at 5:00 p.m. and move to remote operations only until further notice.  University personnel will be monitoring email and phone messages on an ongoing basis.

The Office of Student Affairs will have office hours from 10:00 a.m. to 1:00 p.m., Monday – Friday, beginning on Monday, March 23, 2020 until further notice.

If you have specific questions about student accounts or if you need to make a payment by phone, we recommend that you call the Business Office at (618) 537-6868.

University Faculty and Staff

On Friday, March 20, 2020, at 5:00 p.m., until further notice, the University will close offices and allow ONLY essential personnel to report to campus.  Individuals designated as essential personnel have been notified by their supervisors.  If you have NOT been designated essential personnel you should NOT return to the campus until further notice.  

If you are ill, notify your supervisor immediately.

Work-Study Students

If you have a work-study job on campus your service will conclude on Friday, March 20, 2020, at 5:00 p.m. when University Offices close.

If you have specific questions about your student financial aid, please contact the Financial Aid Office at (618) 537-6828.

In the case of an emergency please contact Public Safety at 618-537-6911.

Updates will continue to be communicated via the University website (mckendree.edu), McKendree email and social media (Facebook, Twitter, Instagram). University officials are proceeding with caution and we understand some decisions and actions taken may cause inconvenience or disruption. Please be aware that this is a very fluid situation and updates may occur often. Thank you for your patience and cooperation as we work through this together.
A Message from President Dobbins (Updated at 4:08 PM on 3/17/2020)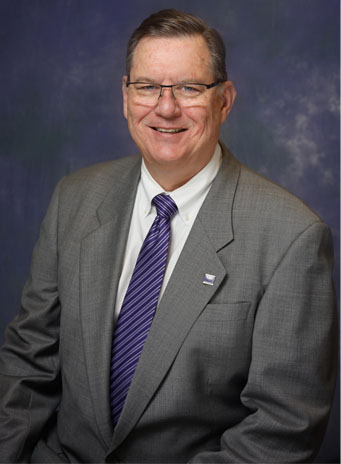 To the members of the McKendree University Community:

At this moment in time, it is difficult to comprehend all that has changed in the last two weeks.  For each of us I know the reaction to the current health crisis sweeping across the world, and now the United States, is different, and the challenges and disappointments that are coming with those changes are significant.

The purpose of this letter is to acknowledge all of those feelings and to let you know my goal as the President and our goal as a leadership team is to support the feelings and efforts of all in our community.  One community, one McKendree!

As we have acknowledged in previous communications, my overriding concern is the well-being of our students, faculty and staff.  This is an ever-changing landscape, and I promise you that we will continue navigating through this challenging time together.  All we can be sure of is there will continue to be significant course corrections along the way.  We will continue to do everything possible to communicate clearly, to provide you with a menu of options allowing each of you to determine the best course for you personally, and to provide you with the resources necessary to make informed decisions.

To the faculty and staff, let me extend my deepest gratitude for your diligent work.  Our faculty have shown great resilience making changes in curriculum delivery and reimagining how our commitment to a high-touch, deeply personal education can be moved to an online format.  Our staff has also shown tremendous strength as we have divided our work force into on-site and off-site teams, and are now operating offices on campus with a limited on-site workforce.  I know this creates challenges for both groups and I applaud your willingness to adapt to new work paradigms.  I am humbled by your efforts.

To our students—particularly our Class of 2020 seniors—my heart goes out to you all.  I can only imagine the range of emotions you must feel as you navigate an end to the academic year that is dramatically different from what you imagined, and one we still cannot fully predict.  To our seniors specifically, the end of the college academic experience is always filled with mixed emotions.  The desire to get on with your life and move boldly ahead; the celebration of all that you have accomplished; and the apprehension and anticipation of a new chapter in your life.  As soon-to-be McKendree graduates, we know you are well educated, strong, and resilient.  Our community has every confidence that no matter how complex the end of your collegiate experience is, you will do amazing things.  I also want to pledge to you, that if something prevents us from celebrating fully all of your accomplishments in May, I am committed to finding a time when we will celebrate as a community all that you have contributed to McKendree through your academic career.

I want to close by saying the 192-year history of McKendree University has seen more adversity than any single one of us will.  After those 192 years, the fact that McKendree is still here and still thriving stands as testimony to what resilience means.  Now, each of us will have the opportunity to make our own contributions to McKendree's resilient history.  I am committed to making sure, when we move beyond this moment, we will emerge as strong and united as ever.  Thank you for all you are doing to help ensure a strong McKendree for tomorrow!

Sincerely,

Daniel C. Dobbins '81
President

What is COVID-19 (Novel Coronavirus or 2019-nCoV)?

COVID-19 is a newly identified coronavirus that is causing an outbreak of pneumonia illness. It was first identified in December 2019 in the city of Wuhan, Hubei Province, China. Since then, the virus has been identified in multiple other countries, including cases in the U.S.

According to the Centers for Disease Control and Prevention (CDC), human coronaviruses are common throughout the world and usually cause mild to moderate illness in people. This new virus is a public health concern because:


It is newly identified, so much is still unknown about it.

Two other human coronaviruses, MERS-CoV and SARS-CoV, have caused severe illness.
What is the risk?

The CDC considers this new virus a public health concern based on current information. However, the immediate health risk to the general U.S. public is considered low at this time. The CDC and the World Health Organization are closely monitoring the situation and providing ongoing guidance.

Symptoms and transmission:

Symptoms may be flu-like, ranging from mild to serious, and include:


Fever

Cough

Difficulty breathing
Person-to-person spread is occurring, although it's unclear exactly how it is transmitted and how easily the virus spreads between people.

For updated information, clarification, and travel restrictions:

Centers for Disease Control (CDC) website: https://www.cdc.gov/coronavirus/2019-ncov/index.html
Illinois Department of Public Health (IDPH) website: http://www.dph.illinois.gov/

Take action to help prevent the spread of respiratory viruses:
Wash your hands often with soap and water for at least 20 seconds. If soap and water are not available, use an alcohol-based hand sanitizer.

Avoid touching your eyes, nose, and mouth with unwashed hands.

Avoid close contact with people who are sick.

Stay home when you are sick.

Cover your cough or sneeze with a tissue (or your sleeve), then throw the tissue in the trash.

Clean and disinfect frequently touched objects and surfaces.


Recommendations for people with respiratory symptoms:

IF you have symptoms of fever, cough, and/or difficulty breathing AND in the last 14 days you:


Traveled to Wuhan, China or other affected region OR

Had close contact with someone who had traveled to Wuhan, China or other affected region and had respiratory symptoms
You should:


Seek medical care right away. Before you go to a doctor's office or emergency room, call first and tell them about your recent travel and your symptoms. McKendree University students may call McKendree Health Services at 618-537-6503 during business hours and Public Safety at 618-537-6911 at night. McKendree Health Services offers advice by phone to help save students a trip to Health Services or the Emergency Room.

Do not travel while sick. Please do not use public transportation. Try to avoid contact with others.

Cover your mouth and nose with a tissue or your sleeve (not your hands) when coughing or sneezing.

Wash hands often with soap and water for at least 20 seconds. Use an alcohol-based hand sanitizer if soap and water are not available.
What is the campus Health Services doing about 2019-nCoV?

McKendree University is coordinating with St. Clair County Public Health, the CDC and WHO travel alerts, and University stakeholders regarding its response. McKendree Health Services has implemented CDC guidelines for additional screening for recent international travelers.