Master of Business Administration (MBA)

Why a Master in Business Administration?
Whether you're a business leader with years of experience or a recent graduate looking to grow your career, McKendree's Master of Business Administration degree is designed to help you achieve your professional goals.

Our MBA program utilizes experienced faculty, small class sizes, and online learning components to give you the skills you need to succeed in today's business world in as little as 12 months. Classes are specifically crafted for the working adult and are conveniently offered one night per week on campus, as well as online.

You'll gain knowledge from experts in the field and grow your experience in real-world issues such as employee management, creating and implementing a business plan, marketing, networking, and so much more. With an MBA, your possibilities for career advancement are endless!
 
Why McKendree University?

McKendree University Graduate School expertly combines academic excellence with the flexibility and convenience that working adults need to pursue an advanced degree while maintaining their busy schedule. Whether you take courses online or on campus, you can be sure you'll receive one-on-one attention from faculty whose real-world business backgrounds give you rare career insights. 
 
MBA Programs

MBA 30 credits
The general MBA degree gives you a comprehensive overview of the knowledge and skills you'll need to succeed in the modern business world. Through professional case studies, you'll discover how theoretical concepts apply to real issues business leaders face today. Develop your skills in the areas that are in highest demand among executives: analysis, problem solving, leadership, and communication.
MBA in Corporate Finance 42 credits
The MBA in Corporate Finance will prepare you with specialized knowledge and skills related to the context of corporate finance and further explore the strategic implications of corporate financial management.
MBA in Cyber Defense 39 credits
The MBA in Cyber Defense will prepare you to be a business leader in technology and information security. You will receive a solid foundation to excel in leading cybersecurity. This program is aligning with the National Institute of Standards and Technology (NIST) recommended knowledge requirements.
MBA in Digital Marketing 39 credits
The MBA in Digital Marketing will prepare you with specialized knowledge and skills needed to leverage developing information technology in order to actualize strategic marketing plans. 
MBA in Human Resource Management 36 credits
Do you enjoy working with the people side of business? Are you interested in a leadership career creating a friendly and fulfilling workplace for employees? If so, then the MBA in Human Resource Management will give you the advancement opportunities you seek in an exciting field. Our program aligns with guidelines established by the Society for Human Resource Management (SHRM). Upon completion, graduates with this degree are well prepared for the SHRM Assurance of Learning exam or one of the Human Resource Certification Institute's (HRCI) professional certification exams.
Post-Baccalaureate Certificates in:
Corporate Finance
Cyber Defense
Digital Marketing
Human Resource Management

Professional Development Course: PHR® and SPHR® Certification Exam Study Course - Spring, 2022

Format
There are two ways to complete your MBA coursework at McKendree. Your student service specialist will work with you to help you choose which format best suits your lifestyle and learning preference.
Online
The online format allows you to take all your courses completely online. Each class lasts eight weeks, and students complete their assignments independently with certain fixed deadlines.
Blended
In the blended format, classes meet on campus one evening per week from 6-9 p.m. Additional class work is completed online per the instructor's directions. Courses in this format are also eight weeks long.
 
Locations

Lebanon, Illinois Campus
Online
Radcliff, Kentucky Center
Admission Requirements

McKendree University admits students who present evidence of their potential to complete graduate level work. Applicants are considered on an individual basis without regard to sex, race, disability, nationality, sexual orientation, or religion. The following documentation is required for consideration of admission:
1. A completed graduate admission application (no fee).
2. A bachelor's degree from a regionally accredited institution of higher education.
3. Official transcripts from each college or university attended. Official transcripts are those sent from institution to institution.
4. A minimum 3.0 GPA on a four-point scale in undergraduate studies.
5. A current resume or vita.
6. Three professional references.
7. Essay describing the personal and professional goals that will be met by completion of the degree.
Foundation of Business Knowledge

If you have not completed undergraduate courses in accounting, management/marketing, microeconomics, and statistics, you may be required to receive foundation knowledge in the deficient area(s). Foundation courses provide students with broad introductory knowledge in key subject areas of business. The courses are:


MBA 501 Foundations of Accounting and Finance

MBA 502 Economics for Managers

MBA 503 Marketing and Management Concepts

MBA 504 Quantitative and Statistical Tools
Students pursuing the MBA in Cyber Defense may have to complete MBA 570 Foundations in Cyber Defense if they have no education or certificates in the field of information security with the requisite knowledge to be successful in the remaining cyber defense courses of the program.
McKendree offers these courses in the online format specifically for students who are deficient in any of the foundation areas. A foundation course must be completed prior to taking an MBA course in that area.
Tuition & Financial Aid
 
Tuition for the Master of Business Administration degree during the 2020-2021 academic year is $530 per credit hour. There is an additional technology fee of $70 per credit hour for online courses. Graduate financial aid opportunities are available.
Military using Tuition Assistance (TA) the tuition rate is $250 per credit hour and the technology fee is waived.
Transfer Credit

Once you're enrolled at McKendree, you're expected to complete your coursework at McKendree. However, prior to your enrollment, up to 12 credits from another accredited institution may be applied toward completion of the requirements for the MBA degree at McKendree. All transfer courses are evaluated by the director of the MBA program.


Accreditation
The MBA program is accredited by the International Assembly of Collegiate Business Education (IACBE).

Next Step...

Contact your student services specialists below and get details on the admission process and our next start date.
(618) 537-6943
(833) 317-7236 (toll free)
plaubel@mckendree.edu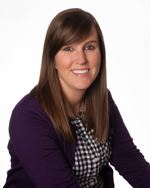 Heather Haycraft, M.A.Ed.
McKendree Worldwide Coordinator for Kentucky Programs
(502) 797-4380
hnhaycraft@mckendree.edu  



Meet the MBA Faculty
Director of Master of Business (MBA) Program
Piper Academic Center (PAC) 102
(618) 537-6403
ddcross@mckendree.edu
Associate Professor
907 Royce Street
(618) 537-6553
ebabrams@mckendree.edu
Professor
Piper Academic Hall (PAC) 100
(618) 537-6988
rbeard@mckendree.edu

 
Instructor
Piper Academic Center (PAC) 103
(618) 537-6441
jlbrasel@mckendree.edu


Instructor
Piper Academic Center (PAC) 104
(618) 537-6893
mtkasson@mckendree.edu
Associate Professor
907 Royce Street
(618) 537-6892
mfsafa@mckendree.edu
Chair, School of Business
Professor
Piper Academic Center (PAC) 106
(618) 537-6884
jmsampson@mckendree.edu
Take the First Step    Apply Today!