Master of Arts in Education (MAED) in Special Education

Why a Master of Arts in Education in Special Education?

Every student deserves a teacher who is committed to helping them overcome challenges to learn and succeed. For students with disabilities, the need for an instructor familiar with their specific needs is even greater. At McKendree, we believe you can be that special education teacher. Our Master of Arts in Education program in Special Education prepares you for a career working with students with special needs in elementary, middle, and secondary schools. McKendree's experienced faculty and convenient class formats enable you to earn your master's degree in education in a timely manner, blending field practica and coursework for a one-of-a-kind learning experience. You will explore topics that will enhance your professional competence and give you new perspectives on issues affecting students with special needs from ages Pk to 22.
You will also gain important hands-on training through a practicum experience with a qualified Special Education teacher currently in the field. Upon successful completion of the program and state examination requirements, you will be eligible for entitlement of Learning Behavior Specialist I (LBS I) on your Illinois Professional Educator License.



Curriculum Requirements

Special Education - 32 credit hours

EDU 600 - Professional Educator Seminar (0 Credit)
EDU 623 - Strategies and Interventions to Assist Struggling Readers (3 Credits)
EDU 641 - Educational Research and Statistics (3 Credits)
EDU 645 - Action Research Planning (2 Credits)
SPE 500 - Foundations of Special Education (2 Credits)
SPE 510 - Behavior Management (3 Credits)
SPE 520 - Collaboration & Consultation in Special Education (2 Credits)
SPE 530 - Language Development (2 Credits)
SPE 540 - Assistive Tech & Low Incidence Disabilities (3 Credits)
SPE 592 - Assessment & Progress Monitoring in Spec. Ed. (3 Credits)
SPE 594 - Methods of Teaching Students with Disabilities (3 Credits)
SPE 690 - Characteristics of Students with Disabilities in Diverse Classrooms (3 Credits)
Education Elective (3 Credits)
Practica

Field practica give you a firsthand perspective of special education in a school setting. Your interactions in the classroom with an experienced special education teacher will help you gain key insight into how teaching strategies are implemented.
Allison Cassens Scholarship
The Allison Cassens Community Foundation Scholarship fund makes available $12,000 awards for MAED/MAT in Special Education and $3,000 awards for Special Education Endorsement. The scholarship honors the life and legacy of the late Allison Cassens, daughter of Linda and the late Allen Cassens of Edwardsville. Allison was a teacher, an internationally competitive swimmer, a pilot and a flight instructor who lost her battle with cancer in 2004 at the age of 33.
The completed scholarship application must be submitted to Sabrina Storner, McKendree University, 701 College Road, Lebanon, IL 62254, graduate@mckendree.edu or fax to 618-537-6530.
Admission Requirements
McKendree University admits students who present evidence of their potential to complete graduate level work. Applicants are considered on an individual basis without regard to sex, race, disability, nationality, sexual orientation, or religion. The following documentation is required for consideration of admission:
1. A completed graduate admission application (no fee).
2. A bachelor's degree from a regionally accredited institution of higher education.
3. Official transcripts from each college or university attended. Official transcripts are those sent from institution to institution.
4. A minimum 3.0 GPA on a four-point scale in undergraduate studies.
5. A current resume or vita.
6. Three professional references.
7. Essay describing the personal and professional goals that will be met by completion of the degree.



Program Format

McKendree's MAED in Special Education is designed specifically for teachers balancing a full-time job, personal responsibilities, and their own professional development goals. Classes in this program meet in the evenings on the Lebanon campus. Some coursework is available in an online format.

Interesting Courses
Methods of Teaching Students with Disabilities: Discover ways you can implement research-based teaching strategies for students with disabilities in your own classroom. You'll explore the unique academic and social needs of students with disabilities and how to achieve a successful learning environment for all.

Assessment and Progress Monitoring in Special Education: This course provides an in-depth understanding of the process for identifying and evaluating students for special education services. You will also learn about formal and informal procedures to monitor the progress of students in your classroom.

Key Faculty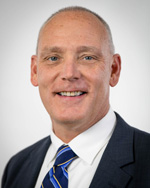 Dr. Jay Goble
Piper Academic Center (PAC) 200
(618) 537-2157
jagoble@mckendree.edu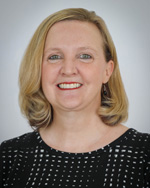 Dr. Karee Nasser
Piper Academic Center (PAC) 207
(618) 537-6552
konasser@mckendree.edu
300 Stanton St., Upper Level
(618) 537-6880
jlwicker@mckendree.edu
Take the First Step

           Apply Today!