Master of Arts in Teaching (MAT)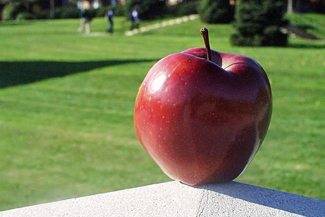 You have the dream of one day becoming a licensed teacher. We have the experienced faculty, hands-on resources, and passion for your success to help you get there. At McKendree, you are more than just a number. You're valued for who you are as an individual and for the future educator you hope to become.

Our Master of Arts in Teaching (MAT) degree program is perfect for students seeking initial teaching licensure through graduate studies. You'll gain critical insight into the latest educational theories, teaching strategies, and social issues faced by students, as well as firsthand experience in practicums and student teaching under the mentorship of a current educator in a local school district.

The versatile MAT program gives you the opportunity to specialize in a wide variety of areas, including:


Elementary Education: Earn your Illinois Professional Educator License in grades 1-6.

Middle School Education: Obtain your Illinois Professional Educator License in Middle Level Education grades 5-8. You'll have your choice of available licensing content areas in Mathematics, Social Science, Science, and English Language Arts.

Secondary Education: Receive your Illinois Professional Educator License in grades 9-12. You may select a licensing content area in English and Language Arts, Mathematics, Science (Biology or Chemistry Emphasis), and Social Science (History, Political Science, or Psychology Emphasis).

Special Education: Obtain your Illinois Professional Educator License in Special Education (Learning Behavior Specialist I) in grades PreK-21.

K-12 Physical Education: If you're interested in teaching Physical Education to students in grades K-12, the MAT enables you to obtain your Illinois Professional Educator License in this area.

Education Degrees for Busy Adults Brochure



Master of Arts in Teaching (MAT) Curriculum Requirements
K-12 Physical Education Program

MAT Program Format

McKendree's Master of Arts in Teaching program is designed for working adults who juggle a wide array of personal and professional responsibilities, along with the pursuit of their educational goals. Classes meet one night a week on the Lebanon campus.

MAT Program Practicums

As part of the MAT curriculum, you'll earn field practicum hours in a local school under the guidance of a current teacher in your area of interest. This engaging, real-world experience gives you an up-close perspective of teaching, and requires you to be available during the school day to participate.

Interesting Courses
The Learning Environment: This course gives you an important glimpse into students' motivations and offers practical ways to create a positive atmosphere for learning. You'll discover tools for encouraging beneficial social interaction among students, as well as active learning and self-motivation.

Assessing Student Learning: Learn how to measure the effectiveness of your teaching strategies by developing student learning assessments and analyzing test results. Not only will you find new ways to enhance your teaching, but you'll also ensure your students gain the most from their learning experience.

Admission Requirements for Master of Arts in Teaching (MAT) Degree
To apply for McKendree's MAT degree program, you must have a Bachelor's degree from a regionally accredited institution. We consider applicants on an individual basis without regard to sex, race, disability, nationality, or religion.

The following documentation and/or components are required for consideration of admission:

1. A completed graduate admission application. See application deadlines below (no fee).

2. Official transcripts from each college or university attended. Official transcripts are those that are mailed from institution to institution.

3. A current vita or resume.

4. A minimum 3.0 G.P.A. on a four-point scale in undergraduate studies. Applicants with a G.P.A. below 3.0 may be conditionally admitted.
5. Three professional references (name and contact information).
6. An essay describing the personal and professional goals that will be met by the student's completion of the program. 
7. Applicants may be required to participate in a personal interview to assess readiness for graduate studies.

In order to meet the licensure application deadline, all material must be received by the Office of Graduate Admission on or before the application deadline. Incomplete applications received after the deadline will be considered on a case by case basis by the Office of Graduate Admission and may not be reviewed, which will delay the start date until the next term. The timely submission of the admission material is the student's responsibility. As a general rule, the earlier the materials are received, the better the chances for full consideration.

Admission Deadlines 

Start Dates
Fall (1st Eight Weeks) - Application Deadline: August 15
Fall (2nd Eight Weeks) - Application Deadline: October 1
Spring (1st Eight Weeks) - Application Deadline: December 15
Spring (2nd Eight Weeks) - Application Deadline: March 1
Summer - Application Deadline: May 15


Graduate Education Student Services
Maria Knedel, M.S.
Student Services Specialist
(618) 537-6898
mlknedel@mckendree.edu
Get a great graduate education with location and format options to fit your busy lifestyle. Apply Online!