Endorsement

Why a Teaching Endorsement?

Teaching Endorsement coursework at McKendree University provides an opportunity for teachers who currently hold a Professional Educator License in Illinois to expand their license to include other content areas. Coursework is available in:


Elementary Education (grades 1-6)
Middle School Education (grades 5-8)
Mathematics
Language Arts
Social Sciences
Science
Secondary Education (grades 9-12)
Mathematics
English Language Arts
Social Sciences
History
Political Science
Psychology
Science
Biology
Chemistry
Physical Education (grades K-12)
Special Education (grades PreK-21)
Teacher Leadership
Educational Administration and Leadership (Principal)
Coursework Requirements

Endorsement coursework is individualized for each student based on Illinois State Licensure requirements and previous coursework (based on transcript evaluation by the Illinois State Board of Education).
Specific information and requirements for each endorsement can be found on the Illinois State Board of Education website at: https://www.isbe.net/Pages/Subsequent-Teaching-Endorsements.aspx#

Format

Endorsement coursework is designed for working adults who juggle a wide array of personal and professional responsibilities, along with the pursuit of their educational goals. Classes are offered in both eight-week and 16-week formats. 

Admission Requirements
McKendree University admits students who present evidence of their potential to complete graduate level work. Applicants are considered on an individual basis without regard to sex, race, disability, nationality, sexual orientation, or religion. The following documentation is required for consideration of admission:
1. A completed graduate admission application (no fee).
2. A bachelor's degree from a regionally accredited institution of higher education.
3. Official transcripts from each college or university attended. Official transcripts are those sent from institution to institution.

All students pursuing an endorsement will be classified as non-degree seeking. On the application, select the Master of Arts in Education and your Academic Program as Non-Degree Seeking - Endorsement.
Key Faculty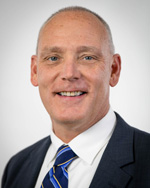 Dr. Jay Goble
Piper Academic Center (PAC) 200
(618) 537-2157
jagoble@mckendree.edu