University 101
The University 101 course is designed to help you succeed in all levels of your academic career. If you're a first year student, University 101 will help to ease your transition to university life while focusing on personal and social responsibility.


Students enrolled in University 101 will...
Become acclimated to university life and recognize the differences between higher education and high school.

Understand McKendree University's mission statement - including this year's emphasis on effective communication.

Gain a thorough knowledge of the catalog, Blackboard, WebAdvisor, and the advising process.

Discover the various services to help individuals become successful and responsible McKendree citizens.

Topics Covered in University 101 are...
Introduction to McKendree University and the college way of life

Study habits

Effective communication

Majors

Registration

Leadership

School spirit

Safety

Financial success

Conflict resolution

Meet the Co-Coordinators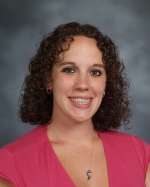 Assistant Dean for Student Success
Co-Coordinator of University 101
521 Stanton St., Lower Level
(618) 537-6572
jrmiller@mckendree.edu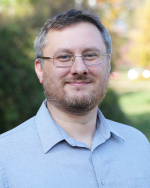 Assistant Professor of Public Relations & Speech Communication
Co-Coordinator of University 101
Carnegie Hall 102
(618) 537-6888
remurphy@mckendree.edu