Study Abroad
 
 

Argentina!


China!


England!

Japan!

South Africa!

Australia!


Costa Rica!

France!

New Zealand!

Spain!

Belgium!

Ecuador!

Italy!

Scotland!

 
McKendree is excited to announce our recent acceptance into Generation Study Abroad!  Learn more about how this benefits our bearcats here! 
Studying abroad is an exciting way for you to experience academic and cultural events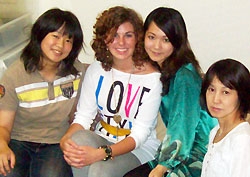 unavailable in the traditional university classroom. Like most graduates today, you will live and work in a global economy, and increasingly, in a multicultural society. You will have to interact regularly and effectively with colleagues and organizations abroad. Many of you will have careers that span multiple global work locations. If you want to be a workforce-ready graduate you must be prepared to live and work globally. As people, organizations and companies engage increasingly in activity abroad, their need for languages, cross-cultural awareness, and knowledge of opportunities and methods abroad intensifies and diversifies. McKendree University offers the opportunity to participate in outstanding study abroad experiences to help give you a distinct edge in today's competitive job market.
Opportunities             
IFSA-Butler University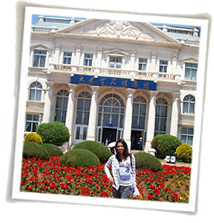 McKendree, in partnership with the Institute for Study Abroad, Butler University, Indianapolis, Indiana, offers students study abroad opportunities at over 90 colleges and universities in 15 countries. The McK Office of Study Abroad works in conjunction with IFSA-Butler staff to prepare students for the academic and cultural changes that await them. With offices around the world, they can provide on-site support to help students make the most of their study experiences, provide academic and personal services, and give assistance from the time students apply until they return.  For more information, visit www.ifsa-butler.org  

Students from all disciplines can now have this enriching and eye-opening adventure, where learning extends to the world beyond the classroom walls. The study abroad program is open to any student who has earned a minimum of 45 credit hours and has achieved a 2.75 GPA.  To begin the application process, please fill out the Application for Study Abroad and return it to Sarah Klucker in Clark 114.

ISA - International Studies Abroad

McKendree University, in partnership with International Studies Abroad, is able to provide students a high quality education abroad opportunity at an affordable price. ISA provides a comprehensive study abroad experience to McKendree students, supporting them every step of the way.  With a wide variety of study abroad programs at accredited schools and universities in over 20 countries in partnership, ISA recognizes the value in exposing students to an awareness of cultures and societies outside of their national boundaries.  The programs are designed to maximize a students learning abroad, offering internships and a variety of other experiences to support a students academic and cultural goals.  ISA is a  Global Partner of NAFSA: Association of International Educators, and supports NAFSA's efforts to advance international education and exchange.
For over twenty years, ISA has provided students an opportunity to explore the world.  In the age of globalization, having experiences that provide a deeper and more intimate understanding of foreign culture is an asset and an enriching personal experience.  ISA is dedicated to providing students with the opportunity to discover, learn, and enjoy a way of life other than their own.  For more information, visit studiesabroad.com


Irish American Scholars Program

This program offers students from the host institutions in the U.S. an opportunity to apply for study abroad opportunities at participating institutions in Northern Ireland:

•   Queens University
•   University of Ulster
•   Stranmillis College of Queens University
•   St. Mary's College
•   Belfast Metropolitan College

Students are usually juniors or seniors at the time of their study abroad and must have a minimum 3.2 GPA.


Paris Graduate School of Management

McKendree University and Ecole Superieur de Gestion et Commerce International, a school of business located in Paris, France, have offered students an exchange opportunity since 2001. McKendree students may live and study in Paris during the spring semester (preferably of their junior year). Through the cooperation of both institutions, students are assured that the classes they take abroad will satisfy requirements for their degrees. When they return to finish their degrees at McKendree, these students see the world differently.

Technos International Week

Technos International Week was created by Dr. Kenji Tanaka, founder of the Tanaka Ikueikai Educational Trust, to strengthen the ties between the United States and Japan. Each year, since 1992, McKendree and the Tanaka Foundation have worked together to select students and a McKendree professor to participate in a two-week educational exchange with the Technos International College.

STA 380 Faculty-Led Study Abroad

Unlike our current semester-long study abroad programs, this course combines both on-campus study and one-to two-week international experiences led by McKendree University faculty members. Students fulfill a cross-cultural general education requirement with this spring semester class; travel occurs after the semester ends in May. Advantages include small-group settings and familiar faculty. Trips have included travel to:

•   Ecuador
•   London
•   Paris

STA 380 provides an excellent introduction to the study abroad experience. A fee is charged for this course; approval of the Study Abroad office and consent of the instructor are required.

FACULTY:  Interested in leading a future STA 380 course abroad? 
Click here for the application.
Contact
Director of Leadership & Student Development
Clark 114
(618) 537-6562
Study Abroad Blogs
| | | | |
| --- | --- | --- | --- |
| | | | |
| | | | |
| | | | |
| | | | |
| | | | |
|   |   |   |   |