Current Events
View the full Hett calendar.


McKendree presents 2017-2018

Dunkirk (2017)

Sunday, January 28, 2018, @ 3:00 p.m. & 7:00 p.m.
In May 1940, Germany advanced into France, trapping Allied troops on the beaches of Dunkirk. Under air and ground cover from British and French forces, troops were slowly and methodically evacuated from the beach using every serviceable naval and civilian vessel that could be found.
Rated PG-13; 2 hours.
$5 Public; McKendree FREE




Get Out (2017)

Friday, February 2, 2018, @ 7:00 p.m.
Now that Chris and his girlfriend, Rose, have reached the meet-the-parents milestone of dating, she invites him for a weekend getaway upstate with Missy and Dean. At first, Chris reads the family's overly accommodating behavior as nervous attempts to deal with their daughter's interracial relationship, but as the weekend progresses, a series of increasingly disturbing discoveries lead him to a truth that he never could have imagined.
Rated R; 1 hour, 44 min.
$5 Public; McKendree FREE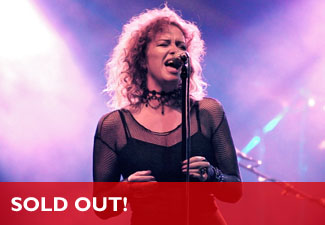 Classic Albums Live: Fleetwood Mac's Rumours - SOLD OUT!

Saturday, February 3, 2018, @ 7:30 p.m.
Canada's classic rock curators return to the Hett for a fourth time to recreate one of rock's greatest selling albums of all time (45 million), performed note for note, cut for cut. The drama-filled 11th studio album by the British-American band Fleetwood Mac was released on Feb 4, 1977. Hits include "Dreams," "Don't Stop," Go Your Own Way," "The Chain," and "You Make Loving Fun."

Founded in 2003 by musician Craig Martin, Classic Albums Live is a Toronto-based collective of musicians who perform rock albums in their entirety. Professional studio musicians and vocalists go to great lengths to faithfully research and recreate every sound as it is heard on the original album. Unlike a tribute band, Classic Albums Live shows are treated like recitals, as an entire album is perfectly executed, followed by a second set of the band's greatest hits.

Corporate Sponsor: theBank of Edwardsville


Tuesday, February 6, 2018, @ 7:30 p.m.

Mind-blowing beat boxing, breathtaking harmonies and amazing arrangements of the world's favorite songs!

Direct from sell out seasons in London, Hong Kong and Edinburgh comes the amazing a cappella show GOBSMACKED! This all-singing, all-beatboxing, all-awesome theatrical experience does for a cappella what Tap Dogs did for tap dance!

Featuring three-time undefeated UK Beatbox Champion and current World Team Champion BALL-ZEE and an international cast of world-class vocalists, GOBSMACKED! is the best a cappella group ever to set foot on stage. This show pushes vocal boundaries to deliver a slick, musically accomplished, high energy spectacular with not a single musical instrument to be seen!


$26 Adult, $24 Senior, $10 Student/Child, $5 McKendree Faculty/Staff


Monday, February 12, 2018, @ 9:30 a.m. - SOLD OUT!

Monday, February 12, 2018, @ 12:30 p.m.
Using comedy as a tool for learning, the hilarious Doktor Kaboom teaches kids about the fundamentals of science. Sporting chrome goggles, an orange lab coat, and motorcycle boots, "Doktor Kaboom" is an over the top German physicist with a passion for science that knows no bounds. The character is the creation of actor-comedian David Epley, who is also a U.S. Army veteran and a former firefighter and EMT.

Epley grew up expecting to be a research physicist. Then a biomedical engineer. Then a mathematician, an astrophysicist, a chemical engineer, a marine biologist. So, of course, he became an actor. For almost 30 years he has written, directed, and performed original comedy shows at outdoor festivals, street performances, and on stage. In 2006, he decided to bring science, his original passion, back into his life. Blending science and theater has been a dream come true, he says, opening multiple doors, and leading to the most fulfilling work of his career.

$15 Adult, $12 Senior, $8 Student/Child, McKendree University Students FREE



The Shape of Water (2017)

Wednesday, February 14, 2018, @ 7:00 p.m.
Elisa is a mute, isolated woman who works as a cleaning lady in a hidden, high-security government laboratory in 1962 Baltimore. Her life changes forever when she discovers the lab's classified secret -- a mysterious, scaled creature from South America that lives in a water tank. As Elisa develops a unique bond with her new friend, she soon learns that its fate and very survival lies in the hands of a hostile government agent and a marine biologist.
Rated R; 2 hours, 3 min.
$5 Public; McKendree FREE



Sunday, February 18, 2018, @ 3:00 p.m.
The eight beautifully integrated voices of VOCES8 weave a magnificent a cappella sound. Formed in 2005, the versatile British vocal ensemble performs a diverse repertoire ranging from early English and European Renaissance choral works to jazz, pop and original arrangements. The members are sopranos Andrea Haines and Emily Dickens; counter-tenors Chris Wardle and Barnaby Smith; tenors Blake Morgan and Sam Dressel; baritone Rob Clark and bass Jonathan Pacey.

VOCES8 tours extensively throughout Europe, North America and, Asia, and is heard regularly on international television and radio. The ensemble's two albums, "Eventide" and "Lux," have been at the top of the classical chart upon their release. Inspiring creativity and excellence through music, the singers lead a series of workshops reaching over 20,000 people annually worldwide and their innovative education work has been praised by UNESCO.

"The singing of Voces 8 is impeccable in its quality of tone and balance. They bring a new dimension to the word 'ensemble' with meticulous timing and tuning." – Gramophone Magazine

"The slickest of the lot... fans of a cappella ought to hear this." – BBC Radio 3

Generously supported by Mr. George Obernagel


Wednesday, February 21, 2018, @ 7:30 p.m.
Dr. Mario Livio is an internationally renowned astrophysicist who has worked for 24 years with the Hubble Space Telescope. He is a Fellow of the American Association for the Advancement of Science. He has published more than 400 scientific papers on topics ranging from Dark Energy and cosmology to black holes and extrasolar planets.

Livio is also the author of five popular science books, including The Golden Ratio (a national bestseller for which he received the Peano Prize and the International Pythagoras Prize) and Is God A Mathematician? His most recent book, Brilliant Blunders: From Darwin to Einstein, was on The New York Times Bestseller List and was selected by The Washington Post as one of its "2013 Best Books of the Year."

$5; Reservations Recommended


Tuesday, March 6, 2018, @ 7:30 p.m.
The 14-piece orchestra, under the creative baton of founder and Music Director Misha Rachlevsky, has mesmerized audiences around the world since 1991. Featuring some of finest young string players in Russia, the orchestra is known for its warmth, creativity, and captivating concerts. Its signature quality is the depth and variety of its repertoire, from early baroque to compositions written on commission. The orchestra prides itself in offering interesting and often unique programs not only for its home audience but also on tour.

The orchestra's discography of over 30 CDs has received widespread international acclaim, such as the Diapason d'Or award in France, Critics Choice in London's Gramophone, Critics Choice in The New York Times, and Record of the Year award in Hong Kong.

Generously supported by the Robert and Grace Renner Welch Endowment

$26 Adult, $24 Senior, $10 Student/Child, McKendree University Students FREE


TAO: Drum Heart

- SOLD OUT!



Wednesday, March 28, 2018, @ 7:30 p.m.
Japan's most celebrated company of martial arts drummers combines musicianship, athleticism, humor, and choreography with the ancient art of taiko drumming to create an explosive and dazzling experience. Offering a modern take on a timeless art, TAO artists play pounding melodies with extreme precision on traditional Japanese drums.

"Drum Heart" is the latest production from the internationally acclaimed percussion troupe. The energetic performance features highly physical, large-scale drumming, contemporary costumes, precise choreography, and innovative visuals.

Established in 1993 in Japan, TAO has performed hundreds of sold-out shows for more than six million spectators worldwide. Critics rave about the extraordinary precision, energy and stamina of its highly trained, expressive performers.

"Extraordinarily talented percussion artists … The crowd was unmistakably wowed." — Chicago Tribune

"The highly acclaimed debut of Drum TAO in Broadway will represent not only Japanese entertainment but Japan itself." – Newsweek

Corporate Sponsor: Country Financial


Anat Cohen Tentet
Musical Director, Oded-Lev Ari

Tuesday, April 10, 2018, @ 7:30 p.m.
Voted "Clarinetist of the Year" for eight years in a row by the Jazz Journalists Association, Anat Cohen returns to the Hett after her showstopping performance at our 10th Anniversary Gala. This time she brings a tentet of collaborators and explores new instrumental possibilities within her music. With her 10-piece band, Cohen is able to create a tapestry of sound and an evocative, exciting experience centered around the clarinet.

Originally from Tel Aviv, Israel, the New York City-based clarinetist-saxophonist has won over audiences throughout the world with her expressive virtuosity and delightful stage presence. Her seventh album Luminosa, an interpretative collection of Brazilian classics, was released in 2015.

Lineup:
Anat Cohen (Clarinet), Oded Lev-Ari (Musical Director), Sheryl Bailey (Guitar), Nadje Noordhuis (Trumpet/Flugelhorn), Nick Finzer (Trombone), Owen Broder (Bari Sax/Bass Clarinet) Rubin Kodheli (Cello), Vitor Gonçalves (Piano/Accordion), James Shipp (Vibes/Perc), Tal Mashiach (Bass), Anthony Pinciotti (Drums)

"…the most interesting clarinetist of her generation" — The Boston Globe

"Cohen not only proved to be a woodwind revelation of dark tones and delicious lyricism, but also a dynamic bandleader who danced and shouted out encouragement to her group…" – DownBeat

$26 Adult, $24 Senior, $10 Student/Child, McKendree University Students FREE


STL Symphony In Your College

Tuesday, April 17, 2018, @ 7:30 p.m.
Stravinsky's L'Histoire du soldat (The Soldier's Tale)

Join musicians of the St. Louis Symphony Orchestra for the musical telling of a returning soldier's unholy bargain.

Shawn Weil, violin
Mary Reed, double bass
Scott Andrews, clarinet
Andrew Cuneo, bassoon
Jeff Strong, trumpet
Amanda Stewart, trombone
Alan Stewart, percussion

A Symphony In Your College event that is FREE and open to the public.
Additional Links

Student Performances       

McKendree Department of Music   

McKendree Department of Theater