Current Events
Click here to view the full Hett calendar.

McKendree presents 2014-2015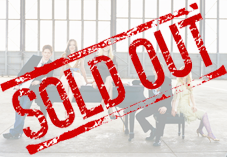 The 5 Browns

Wednesday, February 4, 2015, @ 7:30 p.m. - SOLD OUT!


The Julliard School's own quintet of siblings bring orchestral works to life as never heard before, performing individually or in combinations from duo to complex five-piano arrangements. Three sisters and two brothers, on 440 keys and 45 feet of piano, will dazzle you with their amazing virtuosity.

Sponsored by Country Financial

Become a Friend of the Hett to receive an advanced ticket purchase privilege!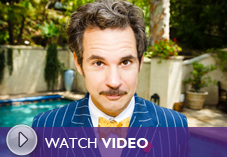 Paul F. Tompkins: Distinguished Speaker Series

Thursday, February 26, 2015

Panel Discussion @ 6:00 p.m. - FREE!

Stand-up Comedy @ 8:30 p.m.
The comedian, writer and actor will join a moderated discussion about self-marketing in the digital age and perform a stand-up comedy set afterward. He is a veteran of such shows as "Mr. Show" and "Real Time with Bill Maher" and is a regular on the "Comedy Bang Bang" TV show and podcast.
$10 adult, $8 senior, $5 student/child



Panel Discussion - FREE!


Moderator Nicole Hudson has spent her career applying digital strategy in industries ranging from Broadway to finance. Her six years on the business side of the nonprofit start-up the St. Louis Beacon have given her a front row seat for the transformation happening in local news and the opportunity that digital platforms bring. She is currently an independent consultant with clients ranging from government to small business to non-profits to entertainment.



Travis Sheridan is currently the executive director of Venture Café–St. Louis. His journey to that role included way too much education, working in positions for which he wasn't entirely qualified, spending three years doing standup comedy, and deciding to throw away 15 years of personal brand equity to bail on California and establish roots in St. Louis. Travis likes to create situations that result in serendipitous collisions and hosts a monthly "boozestorming" session that encourages people to drink outside the box. Peek inside his brain at TravisSheridan.com.



Chris Reimer is an award-winning communications strategist, a humanist, and a student of human interaction. He is the author of the upcoming book Happywork, a business parable about the jobs we work, and the journey to teamwork, profit, and purpose. He founded Rizzo Tees, a t-shirt company headquartered in his basement. He went on to become possibly the only human alive who went from being a CPA and CFO to a marketing and communications strategist and a guest lecturer at Washington University. Join him on HappyworkBook.com, or Tweet him at @ChrisReimer.

FREE!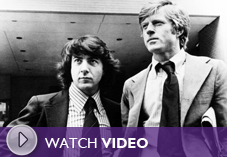 All the President's Men (1976): Film Art Series

Tuesday, March 3, 2015, @ 7:00 p.m.

Part detective story, part conspiracy thriller. Two young reporters run down a story that could change the country forever. Rated R; 138 min.

The 2014-2015 Film Art Series explores the art of communication with four award-winning films. An informal audience discussion follows each screening. Some films contain adult themes or language and may not be appropriate for everyone.

Sponsored by The Leon and Helen Church Family Foundation

FREE!


NEW DATE!!! - John Lithgow: Stories By Heart

Saturday, April 11, 2015, @ 7:30 p.m. - SOLD OUT!

The John Lithgow: Stories By Heart performance has been RESCHEDULED to a new date of Saturday, April 11 at 7:30 p.m. 
Patrons are encouraged to hold on to their tickets for the rescheduled show or contact the Box Office for a full refund.
The Hett is thrilled to present the extraordinary John Lithgow in his critically acclaimed, one-man theatrical memoir. Following triumphant appearances at Lincoln Center and London's National Theatre, the Oscar, Emmy, Tony and Golden Globe winning actor is taking his show on the road.

Sponsored by theBank of Edwardsville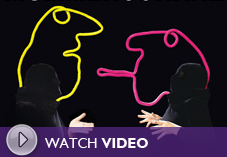 Mummenschanz

Wednesday, March 11, 2015, @ 7:30 p.m.


Mummenschanz has enchanted audiences of all ages for over 40 years. Without words and using ordinary materials such as toilet paper, white sheets, foam and recycled junk, this famous Swiss performance troupe has captivated audiences worldwide with its surreal, comic universe. A playful and uniquely memorable experience!

Sponsored by Country Financial

$15 adult, $12 senior, $5 student/child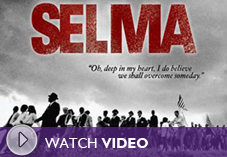 Selma (2014): Film Art Series

Wednesday, March 18, 2015, @ 7:00 p.m.

Chronicles the tumultuous three-month period in 1965, when Dr. Martin Luther King, Jr. led a dangerous campaign to secure equal voting rights in the face of violent opposition. The epic march from Selma to Montgomery culminated in President Johnson (Tom Wilkinson) signing the Voting Rights Act of 1965, one of the most significant victories for the civil rights movement. Director Ava DuVernays SELMA tells the real story of how the revered leader and visionary Dr. Martin Luther King Jr. (David Oyelowo) and his brothers and sisters in the movement prompted change that forever altered history. Not Yet Rated; 122 min.

Some films contain adult themes or language and may not be appropriate for everyone.

$5 a person; FREE for McKendree Students, Faculty & Staff.



Saint Louis Symphony Mondays

Monday, March 30, 2015, @ 7:30 p.m.

An exquisite concert experience features smaller chamber ensembles of Saint Louis Symphony Orchestra musicians.

FREE! No Ticket Required.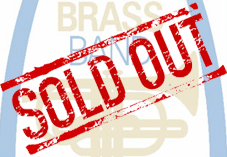 St. Louis Brass Band

Sunday, April 12, 2015, @ 3:00 p.m. - SOLD OUT!

Twenty-eight professional brass and percussion performers bring the sound of the traditional English brass band to the Hett. The group has been ranked among the top 200 brass bands in the world. When they are not performing, the musicians work as college students, teachers, doctors and in other career fields.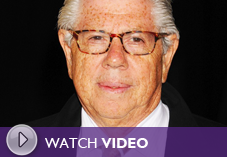 Carl Bernstein: Distinguished Speaker Series

Wednesday, April 15, 2015, @ 7:30 p.m.

The journalist and his colleague Bob Woodward broke the political news story of the century, the Watergate scandal, which won The Washington Post a Pulitzer Prize. He is a bestselling author and frequent contributor to CNN and other news outlets.

FREE!


Additional Links

McKendree Department of Music   

McKendree Department of Theater