Current Events
Click here to view the full Hett calendar.

McKendree presents 2014-2015
NEW DATE - John Lithgow: Stories By Heart

Saturday, April 11, 2015, @ 7:30 p.m. - SOLD OUT!

The John Lithgow: Stories By Heart performance has been RESCHEDULED to a new date of Saturday, April 11 at 7:30 p.m. 
Patrons are encouraged to hold on to their tickets for the rescheduled show or contact the Box Office for a full refund.
The Hett is thrilled to present the extraordinary John Lithgow in his critically acclaimed, one-man theatrical memoir. Following triumphant appearances at Lincoln Center and London's National Theatre, the Oscar, Emmy, Tony and Golden Globe winning actor is taking his show on the road.

Sponsored by theBank of Edwardsville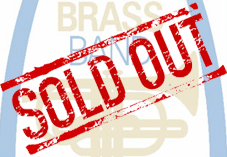 St. Louis Brass Band

Sunday, April 12, 2015, @ 3:00 p.m. - SOLD OUT!

Twenty-eight professional brass and percussion performers bring the sound of the traditional English brass band to the Hett. The group has been ranked among the top 200 brass bands in the world. When they are not performing, the musicians work as college students, teachers, doctors and in other career fields.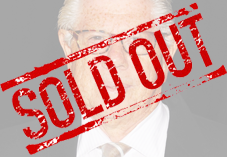 Carl Bernstein: Distinguished Speaker Series

Wednesday, April 15, 2015, @ 7:30 p.m.- SOLD OUT!

The journalist and his colleague Bob Woodward broke the political news story of the century, the Watergate scandal, which won The Washington Post a Pulitzer Prize. He is a bestselling author and frequent contributor to CNN and other news outlets.



Additional Links

McKendree Department of Music   

McKendree Department of Theater