Current Events
Click here to view the full Hett calendar.

McKendree presents 2014-2015
NEW DATE!!! - John Lithgow: Stories By Heart

Saturday, April 11, 2015, @ 7:30 p.m. - SOLD OUT!

The John Lithgow: Stories By Heart performance has been RESCHEDULED to a new date of Saturday, April 11 at 7:30 p.m. 
Patrons are encouraged to hold on to their tickets for the rescheduled show or contact the Box Office for a full refund.
The Hett is thrilled to present the extraordinary John Lithgow in his critically acclaimed, one-man theatrical memoir. Following triumphant appearances at Lincoln Center and London's National Theatre, the Oscar, Emmy, Tony and Golden Globe winning actor is taking his show on the road.

Sponsored by theBank of Edwardsville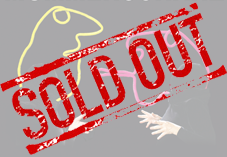 Mummenschanz

Wednesday, March 11, 2015, @ 7:30 p.m. - SOLD OUT!


Mummenschanz has enchanted audiences of all ages for over 40 years. Without words and using ordinary materials such as toilet paper, white sheets, foam and recycled junk, this famous Swiss performance troupe has captivated audiences worldwide with its surreal, comic universe. A playful and uniquely memorable experience!

Sponsored by Country Financial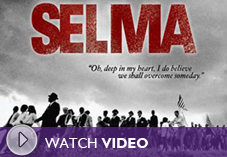 Selma (2014): Film Art Series

Wednesday, March 18, 2015, @ 7:00 p.m.

Chronicles the tumultuous three-month period in 1965, when Dr. Martin Luther King, Jr. led a dangerous campaign to secure equal voting rights in the face of violent opposition. The epic march from Selma to Montgomery culminated in President Johnson (Tom Wilkinson) signing the Voting Rights Act of 1965, one of the most significant victories for the civil rights movement. Director Ava DuVernays SELMA tells the real story of how the revered leader and visionary Dr. Martin Luther King Jr. (David Oyelowo) and his brothers and sisters in the movement prompted change that forever altered history. Not Yet Rated; 122 min.

Some films contain adult themes or language and may not be appropriate for everyone.

$5 a person; FREE for McKendree Students, Faculty & Staff.



Saint Louis Symphony Mondays

Monday, March 30, 2015, @ 7:30 p.m.

An exquisite concert experience features smaller chamber ensembles of Saint Louis Symphony Orchestra musicians.

FREE! No Ticket Required.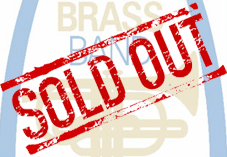 St. Louis Brass Band

Sunday, April 12, 2015, @ 3:00 p.m. - SOLD OUT!

Twenty-eight professional brass and percussion performers bring the sound of the traditional English brass band to the Hett. The group has been ranked among the top 200 brass bands in the world. When they are not performing, the musicians work as college students, teachers, doctors and in other career fields.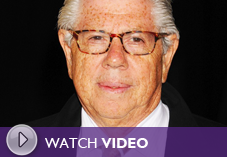 Carl Bernstein: Distinguished Speaker Series

Wednesday, April 15, 2015, @ 7:30 p.m.

The journalist and his colleague Bob Woodward broke the political news story of the century, the Watergate scandal, which won The Washington Post a Pulitzer Prize. He is a bestselling author and frequent contributor to CNN and other news outlets.

FREE!


Additional Links

McKendree Department of Music   

McKendree Department of Theater