Intramural Sports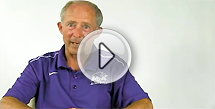 The Student Recreation Department operates under the premise that, in order to excel academically, students need to have opportunities outside the classroom where they can meet other students, socialize, develop leadership skills, and have the opportunity for fun competition at the non-intercollegiate sport level.  Intramural Sports is the co-curricular program that complements the formal academic curriculum. We offer opportunities to currently enrolled McKendree students, faculty, staff and their spouses/partners in a number of competitive and structured activities each year. Participants have fun, learn new sports, meet people from other cultures, test their physical ability, and take a break from the everyday academic routine. Team sports generally take on a league structure with a post-season tournament to determine champions.

Student Recreation is a department of the Office of Student Affairs. Most activities are conducted at the Intramural (IM) Gym located on the north end of the Melvin Price Convocation Center (MPCC).  Students are welcome to participate in intramural activities, take the initiative and organize an event or league on their own, or simply borrow some of the equipment we have if you prefer to play some kickball, wiffleball, or volleyball somewhere else on campus.

The Intramural Gym is available to the general student population when it is not in use for academic classes, athletic practices, or special activities and events.  Usually, that equates to after 6:00pm on weekdays, but there are many times during the day when half of the gym will be available for student use.  Students can check availability by looking at the two-week calendar posted at the stairs of the IM Gym, by calling 537-6420/6941, or by looking at the Microsoft calendar within their McKendree e-mail system.  Click on "Public Folders."  Then, click on "All Public Folders" followed by "Gymnasiums."  Finally, click on the gym or athletic facility of your choice to view the calendar of activity.  The IM Gym is open until 11:00pm Sunday-Thursday.  On Friday, we close at 8:00pm.  On Saturday, the hours are 4:00pm-8:00pm and on Sunday, we open at 4:00pm and go until 11:00pm.

If Federal Work Study is included in your financial aid package, you may apply for student employment at a variety of locations across campus to include Student Recreation at the Intramural Gym or at our Fitness Center.  Stop by either location to apply.

Race Day at McKendree - McKendree University currently hosts two major running events and one cycling event each year.  Running events include the "Ramble into Spring" 5K/10K/10-Mile Run in March and the "Harvest Challenge" 5K and half marathon in September.  Our cycling event in July is "The Great McKendree Bike Chase," an 18-mile event for cyclists of all capabilities that consists of six, 3-mile laps.  You can be part of the fun by (1) participating in the event, (2) volunteering to help with the event, or (3) serving in a leadership role as a member of our Race Day staff.