Distinguished Speaker Series
The George E. McCammon Memorial Distinguished Speaker Series challenges students to examine key issues facing our society and apply the tools of their liberal arts curriculum as they search for truth and enlightenment.

In 1998, Class of 1925 alumnus George A. McCammon established the George E. McCammon Memorial Distinguished Speaker Series at McKendree with an endowed gift in honor of his father, Dr. George E. McCammon. Dr. McCammon served as a Methodist minister for 18 years before he became president of McKendree College in 1919.

Like his father, Mr. McCammon believed that significant learning is not limited to the classroom. With this gift to McKendree in his father's honor, he created a forum for the exchange of ideas that occurs outside the classroom.

Tickets are free for the Distinguished Speakers Series, but reservations are required.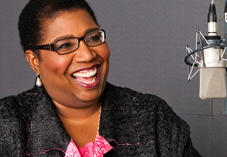 Callie Crossley: Distinguished Speaker Series

Tuesday, September 16, 2014 @ 7:30 p.m.


The distinguished journalist and radio host from Boston speaks across the nation on topics of race, gender, politics and the media. Crossley is McKendree's Woodrow Wilson Visiting Fellow from the Council of Independent Colleges.

FREE!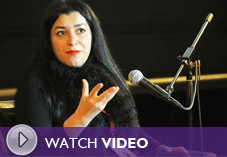 Marjane Satrapi: Distinguished Speaker Series

Monday, October 27, 2014, @ 7:30 p.m.

The Iranian born graphic novelist and filmmaker rose to international prominence with her acclaimed autobiographical work, "Persepolis."

FREE!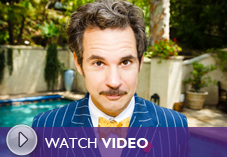 Paul F. Tompkins: Distinguished Speaker Series

Thursday, February 26, 2015

Panel Discussion @ 6:00 p.m.
Stand-up Comedy @ 8:30 p.m.
The comedian, writer and actor will join a moderated discussion about self-marketing in the digital age and perform a stand-up comedy set afterward. He is a veteran of such shows as "Mr. Show" and "Real Time with Bill Maher" and is a regular on the "Comedy Bang Bang" TV show and podcast.

$10 adult, $8 senior, $5 student/child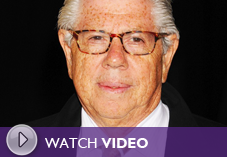 Carl Bernstein: Distinguished Speaker Series

Wednesday, April 15, 2015, @ 7:30 p.m.

The journalist and his colleague Bob Woodward broke the political news story of the century, the Watergate scandal, which won The Washington Post a Pulitzer Prize. He is a bestselling author and frequent contributor to CNN and other news outlets.

FREE!