Distinguished Speaker Series
The George E. McCammon Memorial Distinguished Speaker Series challenges students to examine key issues facing our society and apply the tools of their liberal arts curriculum as they search for truth and enlightenment.

In 1998, Class of 1925 alumnus George A. McCammon established the George E. McCammon Memorial Distinguished Speaker Series at McKendree with an endowed gift in honor of his father, Dr. George E. McCammon. Dr. McCammon served as a Methodist minister for 18 years before he became president of McKendree College in 1919.

Like his father, Mr. McCammon believed that significant learning is not limited to the classroom. With this gift to McKendree in his father's honor, he created a forum for the exchange of ideas that occurs outside the classroom.

Tickets are free for the Distinguished Speakers Series, but reservations are required.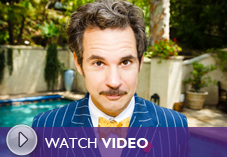 Paul F. Tompkins: Distinguished Speaker Series

Thursday, February 26, 2015

Panel Discussion @ 6:00 p.m.
Stand-up Comedy @ 8:30 p.m.

The comedian, writer and actor will join a moderated discussion about self-marketing in the digital age and perform a stand-up comedy set afterward. He is a veteran of such shows as "Mr. Show" and "Real Time with Bill Maher" and is a regular on the "Comedy Bang Bang" TV show and podcast.

Panel Discussion

Moderator Nicole Hudson has spent her career applying digital strategy in industries ranging from Broadway to finance. Her six years on the business side of the nonprofit start-up the St. Louis Beacon have given her a front row seat for the transformation happening in local news and the opportunity that digital platforms bring. She is currently an independent consultant with clients ranging from government to small business to non-profits to entertainment.



Travis Sheridan is currently the executive director of Venture Café–St. Louis. His journey to that role included way too much education, working in positions for which he wasn't entirely qualified, spending three years doing standup comedy, and deciding to throw away 15 years of personal brand equity to bail on California and establish roots in St. Louis. Travis likes to create situations that result in serendipitous collisions and hosts a monthly "boozestorming" session that encourages people to drink outside the box. Peek inside his brain at TravisSheridan.com.



Chris Reimer is an award-winning communications strategist, a humanist, and a student of human interaction. He is the author of the upcoming book Happywork, a business parable about the jobs we work, and the journey to teamwork, profit, and purpose. He founded Rizzo Tees, a t-shirt company headquartered in his basement. He went on to become possibly the only human alive who went from being a CPA and CFO to a marketing and communications strategist and a guest lecturer at Washington University. Join him on HappyworkBook.com, or Tweet him at @ChrisReimer.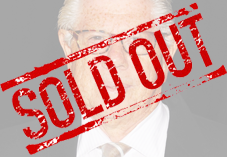 Carl Bernstein: Distinguished Speaker Series

Wednesday, April 15, 2015, @ 7:30 p.m. - SOLD OUT!

The journalist and his colleague Bob Woodward broke the political news story of the century, the Watergate scandal, which won The Washington Post a Pulitzer Prize. He is a bestselling author and frequent contributor to CNN and other news outlets.