2015 Young People's Concert Series
We ask that you please pre-register for you and/or your students to attend the performances.
Reserve Your Group Tickets Today!


All payments should be made at the door with checks payable to:
McKendree University Bands


Tickets are $3 each for both students and adults (teachers and chaperones included). 


'Music In Motion' - November 19, 2015 - 9:30 a.m. - 205 seats available
'Music In Motion' - November 19, 2015 - 12:30 p.m. - Cancelled due to lack of registrations

updated on 11/13/15 at 1:51 p.m.

---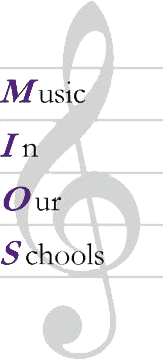 The Music In Our Schools, or MIOS, educational series are interactive and educational clinics, concerts and events designed to help children ages 2-18 gain a better understanding, appreciation and love of music.  MIOS Events regularly take place throughout the school year and summer months.