2016 Young People's Concert Series
We ask that you please pre-register for you and/or your students to attend the performances. For this show, we are inviting and encouraging children to share the concert with their favorite stuffed animals. Audience participation with these furry friends will be a must!

Music Selections to Preview
"A Day at the Zoo", "Carnival of the Animals", "A Galop to End All Galops",
"The Roosters Lay Eggs in Kansas" and More!
Reserve Your Group Tickets Today!


All payments should be made at the door with checks payable to:
McKendree University Bands


Tickets are $3 each for both students and adults (teachers and chaperones included).


"A Day at the Zoo" - February 24, 2016 - 9:30 a.m. - 0 seats available


SOLD OUT
"A Day at the Zoo" - February 23, 2016 - 12:30 p.m. - 17 seats available


Just Added!
updated on 1/20/2016

---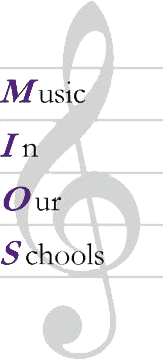 The Music In Our Schools, or MIOS, educational series are interactive and educational clinics, concerts and events designed to help children ages 2-18 gain a better understanding, appreciation and love of music. MIOS Events regularly take place throughout the school year and summer months.