Information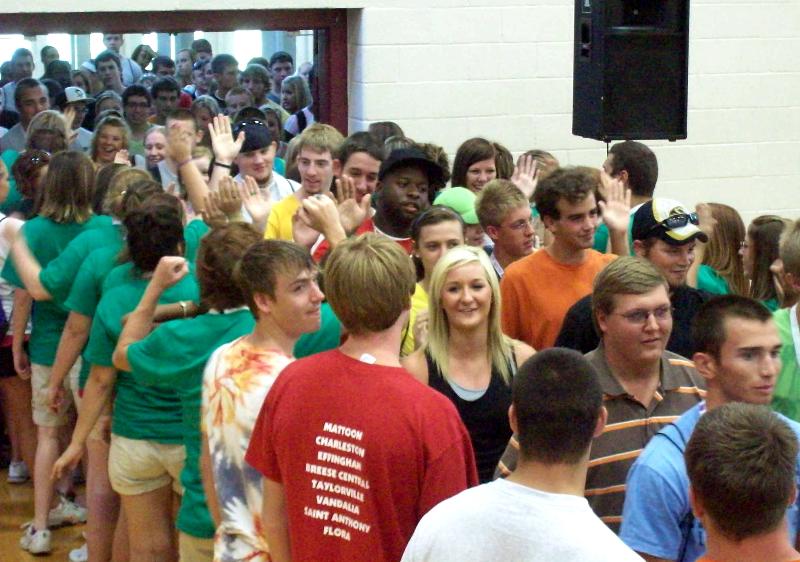 New Student Orientation is a high energy experience that will provide you with the opportunity to meet your classmates, faculty and staff. It is our goal that you leave New Student Orientation with the information necessary to be successful at McKendree University. There is a lot of information to keep in mind when it comes to planning for New Student Orientation.

1. When is Orientation?

New Student Orientation begins with move-in, which begins on Wednesday, August 22, 2018 and runs through Saturday, August 25 2018 . During the program you'll meet other new students, learn about college resources, meet with faculty and staff, and finalize the class registration process. Orientation sessions are mandatory for all new first year students, with some commuter activities being optional. All first year students that are athletes, band members, etc., have been excused from practices to attend New Student Orientation.



2. Why is New Student Orientation Mandatory?

New Student Orientation is an integral part of first year student development. This program is designed to be a foundation for the University 101 course for McKendree's First-Year Students and your participation serves as a significant portion of your grade for the course.



3. Student and Family Member Schedule

Fall 2018 Family and Student schedules are now available! Click the links on the left side of the page to become a bit familiar with the Orientation schedule. Upon arrival for Orientation on August 22, students will be given a printed copy of the Orientation booklet and family members will be given a printed copy of their schedule only.

New Student Orientation for Family Members is somewhat different than the sessions for FYI. Family Member sessions are optional, but there will be a number of presentations and events that were not a part of the F.Y.I. program.



4. Overnight Accommodations

Family members may choose from the multitude of hotels in the Lebanon area. Some hotels do offer a special rate for family members of McKendree University students. Please refer to the following links when choosing hotels:



7. Answers for Parents

Your family is headed for what will be a change in your lives - your student will be departing for college. This event is a significant milestone in your family's life, that unfortunately also brings separation, that requires adjustment for all involved: the parents, the college bound student, and the rest of the family.

Listed below are some valuable and recommended resources as you begin the summer with your student. Some of these resources cover relationship changes, parental concerns, and others.

• Don't Tell Me What to Do, Just Send Money: The Essential Guide to the College Years, by Helen E. Johnson and Christine Schelhas-Miller, St. Martins, 2000
• Letting go: A Parent's Guide to Understanding the College Years. Karen Levin Coburn, and Madge Lawrence Treeger, Perennial Books, 2003
• When Your Kid Goes to College: A Parent's Survival Guide, by Carol Barkin, Avon Books, 1999.
• You're On Your Own (But I'm Here if You Need Me): Mentoring Your Child During the College Years, by Majorie Savage, 2003.
• The Launching Years: Strategies for Parenting from Senior Year to College Life, by Laura Kastner and Jennifer Wyatt, 2002.

Online Resources