President's Message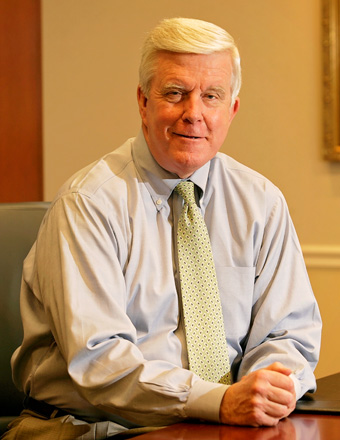 Dear Friends,

A new semester is under way and I am reminded that the single most important thing we do here at McKendree is educate individuals who go out into the world and make significant contributions in our society.

While the university is a complex enterprise with many activities that occur beyond the classroom, the student-faculty interaction that takes place in the classroom remains at the core of our mission. One of the most exciting outcomes for any educator is when a student goes out and in turn educates others. In this issue of The Magazine for McKendree, we are pleased to share a discussion with five award-winning educators. These McKendreans are having a significant impact on young people throughout our state, and are being recognized for their excellent work.

You will also have the opportunity to read about our own Darryn Diuguid, an education professor who spent five months in Vietnam on a Fulbright Fellowship.

Finally, I would also hope you would carefully read about our new Active Learning Center on campus and our plans for The HUB. The Active Learning Center, developed by students as a class project, offers access to advanced technology and collaborative workspace for technology-based projects. The results are incredible and have given life to an additional space to be known as The HUB, which will offer even more significant opportunities for collaboration around technology and cyber security. Look for more announcements on these developments in our next issue.

I ENCOURAGE YOU TO COME VISIT US THIS YEAR, AS WE CELEBRATE OUR 190TH ANNIVERSARY IN 2018.


The work of our McKendree, students, faculty and staff, continues to inspire me every day. If you have not had the chance to experience all of the amazing things happening here, please plan to come by and say hello this spring.

Sincerely,
James M. Dennis
President