Summer Musical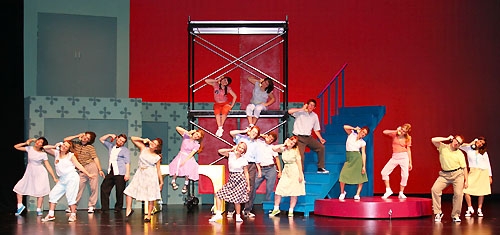 A young, energetic cast led by veteran local actors starred in "Bye Bye Birdie," the Hettenhausen Center for the Arts' first summer musical, staged for six performances in July.

Director and choreographer Courtney Self, of Southern Illinois University Carbondale's Theatre Department, updated the play's 1958 storyline, originally inspired by Elvis Presley's "farewell" tour before he was drafted into the Army. Joining her on the production team were McKendree faculty and staff members Terence Mayhue, music director; Doug Magnussen, sets and lights; Michelle Magnussen, costumes; and Peter Palermo, producer.

"This exciting and ambitious undertaking was made possible by generous gifts, Friends of the Hett and the University," Palermo said.