In Belize ...



'I Felt a Big Outpouring of Love'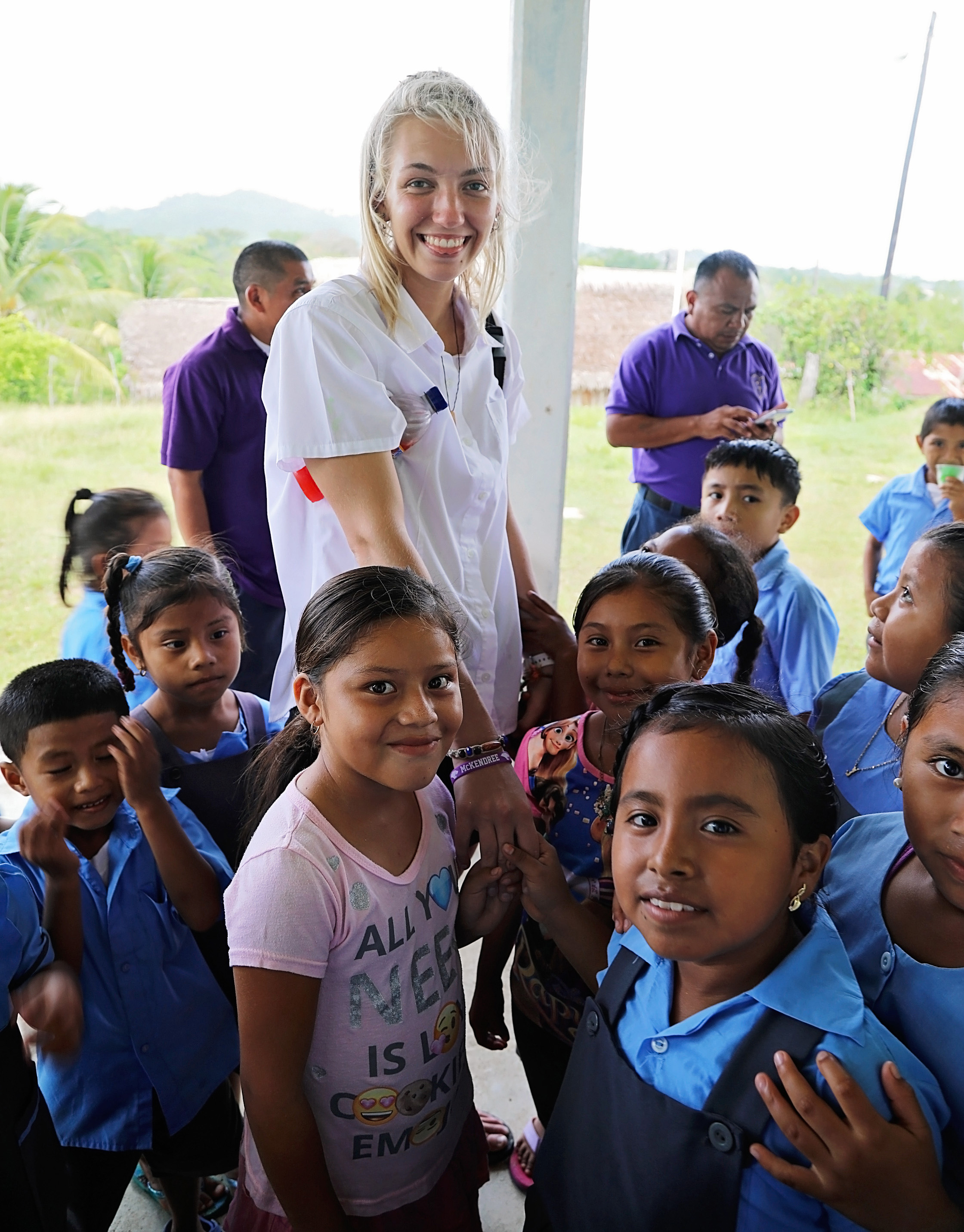 Eager and proud to share their culture, the people of southern Belize opened their homes and their hearts to welcome 15 McKendree students, faculty and staff members during an immersion trip to the small Central American country in May. Organized by the University's Center for Faith and Spirituality and the Lyn Huxford Center for Community Service, the eight-day trip promoted feelings of mutuality, empathy and cross-cultural understanding.

"THE PEOPLE OF BELIZE ARE VERY KIND AND WE COULD LEARN A LOT FROM THEIR CULTURE." — Cassie Powell

By staying with local families and living, working and worshipping together, McKendreans experienced the Belizeans' hospitality, generosity, sense of community and interdependence.

"THEY LIVE IN SO MUCH HARMONY WITH EACH OTHER, WITH NATURE, WITH ANIMALS." — Kelly Voss

Host families spoke Q'eqchi' ("Kekchi"), an endangered indigenous language, as well as English and Spanish.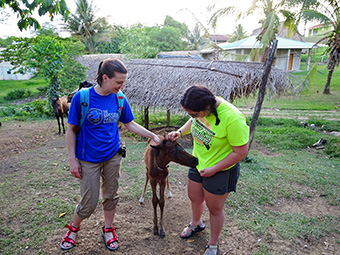 "IT WAS A GOOD OPPORTUNITY TO FIND DIFFERENT WAYS TO CONNECT WITH GOD AND TO SEE HOW THE PEOPLE OF BELIZE CONNECT WITH GOD." — Lexi Pinkston

Students tried unfamiliar foods like soursop, a tropical fruit; learned to make tortillas from scratch; and watched as locally grown cacao beans were roasted and ground into chocolate.

"ALL THE FOOD WAS BASICALLY ORGANIC. NOT ONLY DID IT TASTE PURE AND DELICIOUS, I KNEW WHERE IT WAS COMING FROM." — Cassie Powell

They joined local musicians, artisans and townspeople at the annual Chocolate Festival, a street fair in Punta Gorda. Paula Martin, director of Holman Library, discovered a "little free library" in the town.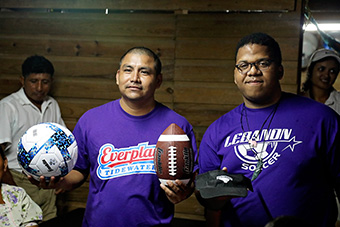 "WE FOUND OUT WE HAD A LOT OF SIMILARITIES, SUCH AS MARRIAGES AND TRADITIONS AND HOLIDAYS." — Joshua Hughlett '18

"THEY RELY MORE ON THE LAND AND ON EACH OTHER TO GET THINGS DONE." — Lexi Pinkston

Once ruled by an ancient Mayan civilization, Belize is rich in history and cultural diversity. Located south of Mexico's Yucatan peninsula and east of Guatemala, its natural biodiversity includes lush rain forests, coral reefs and beautiful Caribbean beaches.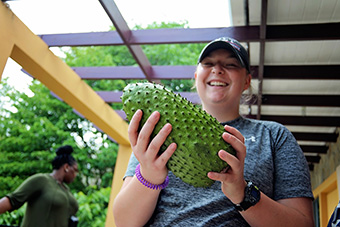 "I LIKED THE SENSE OF COMMUNITY." — Joshua Hughlett '18

The group painted the San Miguel village school. At Silver Creek School, they prepared an organic community garden and helped children draw expressions of peace for the Global Mandala Art in Action Project.

"I HAVE NEVER SEEN A GROUP OF CHILDREN MORE DRIVEN TO BE GOOD AT WHAT THEY DO AND TO BE SUCCESSFUL AT SCHOOL AND TO PUSH." — Bryce Bambic