National Championship Bass Fishing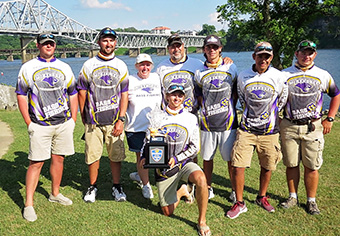 The bass fishing program made its mark with an incredible season. The Bearcats won the 2018-19 Bass Pro Shops School of the Year championship, by amassing 7,560 points (895 points above the second place team).

They locked up the title by placing two boats in the top 15 at the 2019 BoatUS Collegiate Bass Fishing National Championship at Lake Pickwick in May.

For the season, McKendree had boats finish in the top five of 17 different tournaments, and had eight boats qualify for three national championships—Bass Pro, FLW and Bassmaster.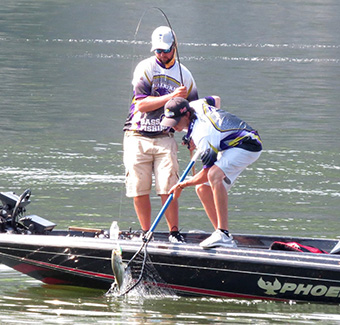 Trevor McKinney and Blake Jackson finished in fifth place at the 2019 BoatUS Collegiate Bass Fishing Championship in May.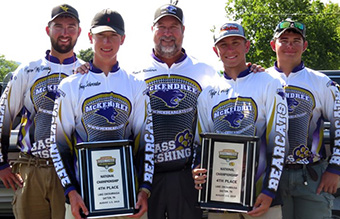 Trey Schroeder and Tyler Christy finished in fourth place at the Bassmaster National Championship in August earning them a spot in the Bassmaster Bracket Round, which only included the top four teams in the country.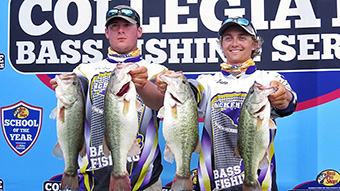 Jacob Louis '19 and Nate Doty earned a fourth place finish in the Bassmaster Team of the Year competition. The duo earned three bids to the National Championship on August 1-5, after placing 2nd, 21st, 11th and 35th at the four qualifying tournaments. They finished 45th at the national tournament.