Kentucky Commencement
The newest graduates of McKendree University's Louisville and Radcliff campuses received their diplomas at commencement exercises held on June 7 at the First Christian Church in Elizabethtown, Ky. Nearly 60 of the 117 members of the Kentucky campuses' Class of 2014 participated in the ceremony.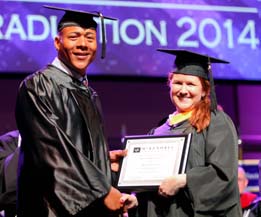 The 2014 Spirit of McKendree Award, given for academic excellence and community concern, went to Quincy Poynter '14 of Vine Grove, Ky., who graduated with a bachelor's degree in information technology from the Radcliff campus.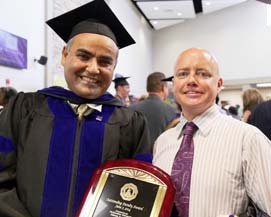 Outstanding Faculty Awards were presented by the Alumni Association to Dr. Mostafa Mostafa (left), assistant professor of computing at the Radcliff campus, and Craig Fairfield '04, MBA '08 (right), associate business faculty member at the Louisville campus.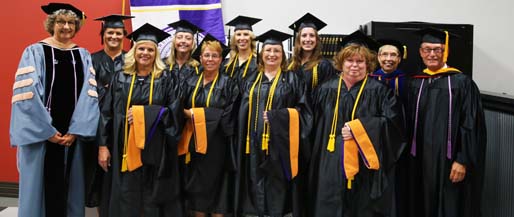 MSN graduates gather for a photo with nursing faculty members.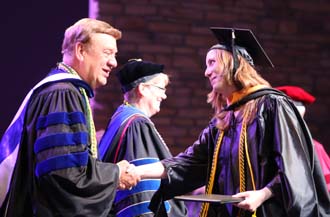 Dr. Joseph Cipfl, dean of the graduate school, congratulates a MSN student.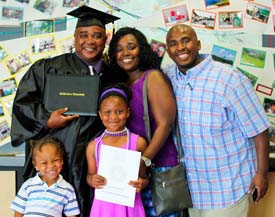 A proud graduate is congratulated by his family after the ceremony.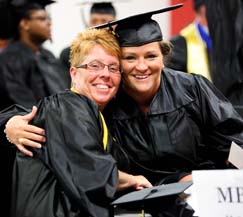 Melissa Burchett '12, MSN '14 and Sherri Marston '12, MSN '14 celebrate before the ceremony.