For Registered Graduate Students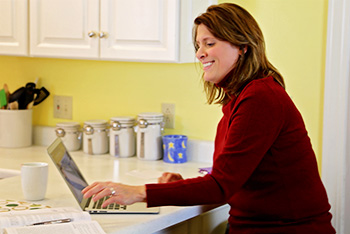 We are very excited that you've chosen McKendree to further your education. We hope that your transition to graduate school is as smooth as possible. The information below will help ease your transition. Please don't hesitate to contact your Graduate Admission counselor with any questions.

Welcome to the Bearcat Family!

MyMcK Portal

Now that you've registered for classes, you can find lots of resources to ensure a successful transition by visiting your MyMcK portal located in the upper right-hand corner of www.mckendree.edu. 

McKendree Email - Click on the "Outlook" app. Please check your email often! This is where faculty and McKendree Offices will email you. Contact Information Technology - Help Desk for questions and help. Your email will be firstname.lastname23@mckendree.edu. Your username will be first initial, last initial, student ID #.

Self-Service - Click on the "Self-Service" app to view your schedule, find your books, see your financial aid and bill, and make a payment.

Brightspace - McKendree uses Brightspace as our Learning Management System for our blended and online courses. Google Chrome or Firefox are the preferred browsers that are most compatible with Brightspace.

If you are registered for the following orientation classes: UNI 505, EDU 600 and UNI 705 courses they will be available to you in Brightspace under "My Courses". The orientation courses are available as soon as you register and we recommend you view them prior to the start of classes. 


Start of the term: Courses may not be visible in Brightspace until the first day of the class. You can view your schedule in Self-Service, Student Planning. 

Information Technology - Help Desk

McKendree's I.T. - Help Desk provides students with a centralized point of contact for technical support services. Whether the problem is email, your account log in or technical questions, the I.T. Help Desk can assist you by telephone, email, or on a walk-in basis. Please review the services and programs that are available to students. Help Desk: 618-537-6445 or helpdesk@mckendree.edu. 



Graduate Financial Aid


Graduate Financial Aid - McKendree offers federal financial aid, alternative loans and payment plans.

Financial Aid - Please check Self Service and select "Financial Aid" to view your financial aid package and complete any documents including appropriate loan acceptance forms. 

View Financial Aid

Student Finance

Your registration statement (a.k.a. your bill) is available in Self-Service under "Student Finance" and will be available approximately four weeks prior to the start of the term. Previous semester statements can also be viewed. For additional information, please visit the Business Office - Student Accounts. 

View Statement and Make a Payment

Refunds - Please visit the Business Office for set-up details on BankMobile refunds.
Academic Records

The Office of Academic Records provides the academic calendars, drop policy, forms & documents, ordering transcripts and other academic information. 

Academic Records Office
Degree Plan & Schedule

Please review your schedule and degree plan within Self Service under "Student Planning". Contact your graduate admission counselor to discuss changes to your schedule.

University Bookstore

Shop the McKendree University Bookstore for textbooks and gear! Please search textbook by course and not by student ID. 

Student ID


Information Technology provides student ID's for McKendree University students. Please visit the IT ID Cards for additional information. 

Parking Information


If you have classes on the Lebanon campus, register your vehicle now so that you can easily obtain your parking pass upon arriving to campus.

Campus parking regulations

Campus Map

The McKendree University campus map is located here. 

McKendree Alerts


Any McKendree Alerts regarding weather or other class cancellations will be posted on the McKendree website or emailed to your McKendree email.

For emergency procedures please sign up for the Omnilert Text Alert System within Self Service by clicking on "Omnilert". 

Off-Campus Housing 

Need a place off-campus? Learn more about off-campus housing. 
Please don't hesitate to contact the Graduate Admission team with any questions throughout you time at McKendree University!


Carol Fairlie—Master of Health Administration (MHA), Master of Science in Nursing (MSN), Doctor of Nursing Practice (DNP), and Master of Arts in Clinical Mental Health Counseling (CMHC)

Heather Haycraft—Master of Business Administration (MBA)

Sabrina Storner—Master of Arts in Education (MAED), Master of Arts in Teaching (MAT), Master of Arts in Performance Psychology & Leadership, Master of Science in Athletic Training (MSAT), Specialist in Education (EdS), and Doctor of Education (EdD)