Elementary Education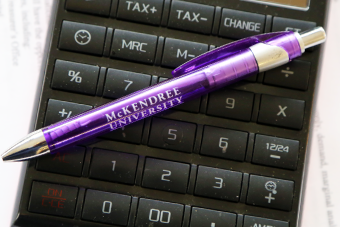 The Professional Educator License is valid for teaching first through 6th grade in Illinois schools. All candidates for licensure are required to successfully pass state-mandated examinations before licensure is granted. It is required that candidates pass the Illinois Test of Academic Proficiency (TAP) or receive at least a 22 or higher on the ACT with at least a 19 on the combined writing section prior to admission to the Teacher Education Program. Once in the program, students must pass the content area exam before the student teaching semester. It is also required that students pass the edTPA for program completion. Registration information and study guides for the examinations are available on the Illinois Licensure Testing System web site (www.il.nesinc.com).
Why Elementary Education?

The education profession is one of the most rewarding career fields for those who enjoy helping others succeed and reach their goals. The bachelor's degree in elementary education prepares students to be knowledgeable professionals, caring practitioners, and lifelong learners as they influence the lives of generations of children and youth.
About the Elementary Education

The B.A. in elementary education is housed within the School of Education and is comprised of a Professional Educator License valid for teaching first through sixth grade in Illinois schools. Because McKendree University must meet the requirements issued by the Illinois State Board of Education and the State Licensure Board, their requirements take precedence over the catalog of record for individuals seeking teacher licensure recommendation.

Elementary education majors gain a comprehensive background in all areas of general education, as well as their area of specialization. Courses in education theory and teaching methodologies serve to complement first-hand experiences in a variety of diverse school settings, providing teacher candidates with practical skills they learn to apply even before graduating.

2015-2016 Program Catalog

4 Year Plan

Application to the Teacher Education Program

Handbooks and Forms

LiveText
Why McKendree?


McKendree University provides you with interactive learning opportunities through our small class sizes, experienced faculty, and unique internship experiences that move you beyond the classroom. We are committed to your success in the degree programs we offer, the internships and extracurricular activities that will set you apart, and the college experience you'll get here. Just 25 minutes from downtown St. Louis, Missouri, McKendree University is located in historic Lebanon, Illinois, and affords students a host of enriching cultural, career, and entertainment opportunities.


Program Highlights
Endorsements available in the areas of Reading Teacher, Middle School, and Special Education

Related student organizations and honor societies allow you to meet others and enhance your resume

Classroom observation and student teaching opportunities ensure that you gain teaching experience while being mentored by eager, knowledgeable elementary school teachers in a real classroom setting
Employment Opportunities

Graduates in elementary education are employed as teachers, paraprofessional educators, reading specialists, school administrators, school counselors, and social workers.
Interesting Courses
Technology Integration into the Elementary Curriculum

Multicultural Education

The Learning Environment
Club Information / Honor Societies
Southern Illinois Education Association (SIEA): professional organization that links students planning a career in teaching to a state and national teachers' organization. Membership provides students with professional contacts throughout the state and country, publications at the state and national level, liability insurance coverage anytime you are in a classroom, professional workshops, and resume and networking services. The McKendree Chapter of SIEA offers monthly meetings with presenters, a student mentor program, and on-campus LiveText workshops.

Kappa Delta Pi (Education Honor Society)
Related Programs
Special K-12 Education

Psychology

Sociology and Social Work
Make It McKendree