Biopsychology Degree
The Biopsychology major blends the disciplines of psychology and biology. This major prepares students interested in helping careers, accelerated nursing programs, or graduate programs in:


Psychology
Occupational Therapy
Physical Therapy
Speech Therapy
Chiropractic Medicine
Biopsychology is the scientific study of behavior and mental processes. You'll be able to take a combination of courses within psychology and biology; we like to think of this major as the best of both worlds.

Student Learning Outcomes:


Students will synthesize the content areas of psychology and biology.
Students will conduct independent research in psychology or biology.
Students will prepare for a career in the helping professions or graduate programs.
Why a Degree in Biopsychology?

If you have a desire to help people and know that you want to work in a field related to psychology or biology, this unique major is a perfect combination. Many students enjoy psychology and biology, and this major allows them to combine both interests. There are also many career opportunities that are related to psychology and biology. As the scientific study of behavior and mental processes, Biopsychology equips students with a greater sense of self-awareness, understanding of others, and fundamental skills relevant to behavior change.
About the Biopsychology Major

This major is offered in two formats: the Bachelor of Arts degree and Bachelor of Science degree. Housed under the Division of Social Science, the B.A. in Biopsychology allows students to conduct their research with a more psychological emphasis. The B.S. in Biopsychology, housed under the Division of Science and Mathematics, which allows you to conduct research with a more biological emphasis.

The Biopsychology major will provide you with a broad overview of psychology and biology and prepare students who plan to attend graduate school or who have general career plans in the field.

2023-2024 Program Catalog
Why McKendree?


McKendree University provides you with interactive learning opportunities through our small class sizes, experienced faculty, and unique internship experiences that move you beyond the classroom. We are committed to your success in the degree programs we offer, the internships and extracurricular activities that will set you apart, and the college experience you'll get here. Just 25 minutes from downtown St. Louis, Missouri, McKendree University is located in historic Lebanon, Illinois, and affords students a host of enriching cultural, career, and entertainment opportunities.


Program Highlights
Faculty who are committed to providing you with a high quality academic experience that prepares you for graduate school and careers

Unique opportunities to conduct research with your professors, present papers at national academic conferences, and gain real world experience through exciting internships

Honor societies in psychology and biology enable you to meet others and enhance your resume


Internships Opportunities

Our students have many opportunities to intern with a diverse number of local companies and organizations, such as:


Violence Prevention Center
Trinity Services of Mascoutah
Madison County Probation
Chestnut Health
Hope Clinic for Women
Family Physicians of O'Fallon
Kathryn Klee Counseling
Counseling Associates of Southern Illinois
Employment Opportunities

Graduates in Biopsychology find employment in:


Mental Health Clinics
Crisis Centers
Substance Abuse Programs
Social Work Agencies
Eldercare Facilities
Human Resources & Personnel Departments
Criminal Justice Facilities
Education System
Their work can include professional counseling within schools or the community, occupational therapy, sports psychology, physical therapy, nursing, and chiropractic, to name a few.

Please note, if you plan to pursue graduate work or advanced study, you should research the requirements and prerequisites for you desired programs early enough to ensure that additional coursework can be added if needed. This major is intended to provide a solid foundation, but additional courses may be required for admission to specific programs.
Interesting Courses
Abnormal Psychology

Anatomy and Physiology

Research Methods

Biopsychology Capstone Course
Club Information / Honor Societies
Psychology Club


Psi Chi (National Psychology Honor Society) - Participate in a variety of activities throughout the year, including attending an annual undergraduate research conference.

Pi Gamma Mu (International Social Science Honor Society) - Student members enjoy enriching activities, service projects, publications, guest lectureship grants, and scholarship programs.


Related Programs
Your Student Success Support Team
Key Faculty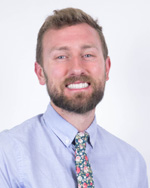 Michael Hahn, Ph.D.
Assistant Professor
Carnegie Hall 204
(618) 537-6886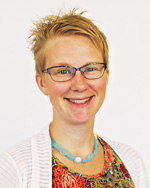 Angela LaMora, Ph.D.
Associate Professor
Voigt Science Hall 120A
(618) 537-6895