Biology Degree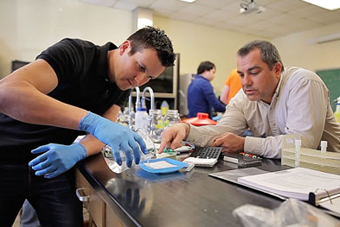 Biology Degree
Engaging classes, hands-on lab experiences, and unique research opportunities in the field make Biology one of the most fascinating programs.
Request Information
Biology is presently one of the most fascinating and active areas of scientific advancement. You'll gain the confidence, skills, and experience with equipment you'll need to work in a variety of areas, including:


Conservation

Education

Agriculture

Research laboratories

Biotechnology




Why a Degree in Biology?

With a bachelor's degree in Biology, you'll gain the confidence, skills, and experience with equipment you'll need to work in a variety of career fields, from medicine to dentistry to environmental conservation and beyond. Our engaging classes, hands-on lab experiences, and unique research opportunities in the field make Biology one of the most fascinating and active of the degree programs.
About the Biology Major

Housed under the Division of Science and Mathematics, the Biology program is offered in different degree formats and tracks to prepare you for your specific career goals. Whether you're interested in a future practicing medicine, conducting research, or teaching others, the McKendree Biology major will help you reach it.

B.A. in Biology:
This liberal arts degree requires fewer credit hours, leaving some additional flexibility in electives. Students in this track have the opportunity to sample courses more broadly, double major, and/or earn a minor.

B.S. in Biology:
General Track
This track is for students who want to focus the majority of coursework, including electives, within the discipline of science. Biology courses make up the core and many of the electives, with additional requirements in chemistry, physics, and math. There are also research requirements within this degree.
Pre-Professional Track

Students interested in professional continuing education (medical, dental, etc.) are encouraged to pursue the pre-professional track to ensure adequate preparation for entrance exams and fulfill entry level admission requirements.

Science Education - Biology Emphasis

A minor in Biology is also available.
Why McKendree?


McKendree University provides you with interactive learning opportunities through our small class sizes, experienced faculty, and unique internship experiences that move you beyond the classroom. We are committed to your success in the degree programs we offer, the internships and extracurricular activities that will set you apart, and the college experience you'll get here. Just 25 minutes from downtown St. Louis, Missouri, McKendree University is located in historic Lebanon, Illinois, and affords students a host of enriching cultural, career, and entertainment opportunities.


Program Highlights
All Biology students complete a capstone course that allows them to apply their knowledge in an active research setting.

Our labs and coursework are more than just requirements; they are unique experiences that provide you with active learning opportunities and independent research projects.

Students visit prairies, glades, and forest ecosystems and collect data that contribute to active research. All students also take part in an ecology course with a unique overnight lab at Reis Biological Station in Steelville, Missouri.

Sigma Zeta Honor Society allows you to present your own research findings, interact with others, and build your resume.
Internship Opportunities

Some of the organizations our Biology students have interned with include:


St. Louis Zoo
World Aquarium
St. Louis Science Center
St. Clair County Health Department
Environmental Protection Agency
Washington University's Genome Sequencing Center
Sawtooth National Recreation Area in Stanley, Idaho
Employment Opportunities

Graduates in Biology find careers in conservation, education, agriculture, research laboratories, and biotechnology. Many go on to graduate school to pursue a future in ecology, molecular biology, medicine, pharmacy, dentistry, optometry, and veterinary science.

Some of the companies our recent graduates are employed at include:


Sigma Aldrich
Monsanto
Department of Energy, Los Alamos Research Laboratory
St. Louis Zoo
Some of the graduate schools our recent graduates have attended include:


Texas Tech University, Zoology
Southern Illinois University Edwardsville, Environmental Studies
Professional Programs:



Southern Illinois University School of Dental Medicine
University of Illinois College of Veterinary Medicine
Rice University of Veterinary Medicine
Southern Illinois University of Medicine
Saint Louis University School of Medicine
University of Cincinnati College of Medicine
Kirksville College of Osteopathic Medicine
What Our Students & Alumni Are Saying

"McKendree's Biology program provides a classroom experience where students work closely with their peers and professors to learn, solve problems, and ask questions. It also provides hands-on laboratory and field experience where students delve deeper into scientific topics. It was this experience in the lab, as well as mentorships by my professors, that most influenced my decision to pursue a career in science and has helped me succeed in this field."
~ Allie Poehler '12, Post-baccalaureate in Theoretical Biology/Biophysics and Biosecurity and Public Health at Los Alamos National Laboratory

"The instructors and staff don't just 'teach' scientific subjects; they provide learning opportunities and experiences that promote an ability to excel. Life lessons like these reach far beyond graduation day."
~ Stacia Novy '12, MS student in Biological Sciences at SIUE




"McKendree's Biology program not only supplied me with the basic knowledge I needed for my future career, but it also gave me something that most schools cannot: a personal and lasting relationship with many of my professors."
~ Kaitlyn Kollmann '12, Graduate student at SIU School of Medicine
Interesting Courses
Conservation Biology

Animal Behavior

Comparative Vertebrate Anatomy

Biotechnology
Club Information / Honor Societies
Sigma Zeta (National Science and Mathematics Honor Society) - The McKendree Beta Chapter is the oldest active chapter in Sigma Zeta and has been awarded the Founder's Cup five times for its activity at the national and local level. Each year, students and faculty attend the National Conference, where they present their independent research and network with peers and professors from universities across the nation.


Green Team - This student organization focuses on campus and community-wide issues related to the environment and sustainability. Members raise awareness through various service projects and "green" efforts on and around campus, while empowering people with information and the opportunity to make a positive difference in the world.

Biology Club - The Biology Club plans social activities for any students interested in Biology, including outings and behind-the-scenes tours at the St. Louis Zoo and the St. Louis Science Center.


Related Programs
Your Student Success Support Team
Key Faculty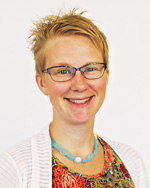 Angela LaMora, Ph.D.
Associate Professor
Chair, Division of Science & Mathematics
Voigt Science Hall 120A
(618) 537-6895
adlamora@mckendree.edu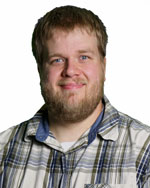 Michael Louison, Ph.D.
Assistant Professor
Voigt Science Hall 223A
(618) 537-6096
mjlouison@mckendree.edu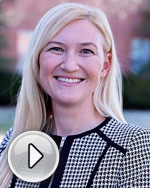 Michele R. Schutzenhofer, Ph.D.
Professor
Voigt Science Hall 217B
(618) 537-6934
mrschutzenhofer@mckendree.edu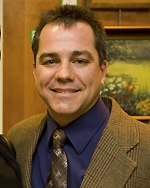 Robb D. Van Putte, Ph.D.
Professor
Voigt Science Hall 218
(618) 537-6930
rdvanput@mckendree.edu
Make It McKendree  Apply Today!