Previously in the Gallery
Spring 2021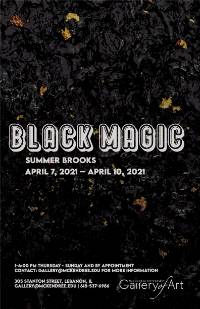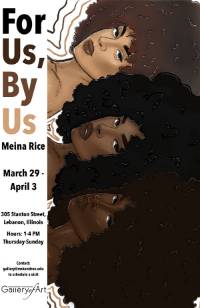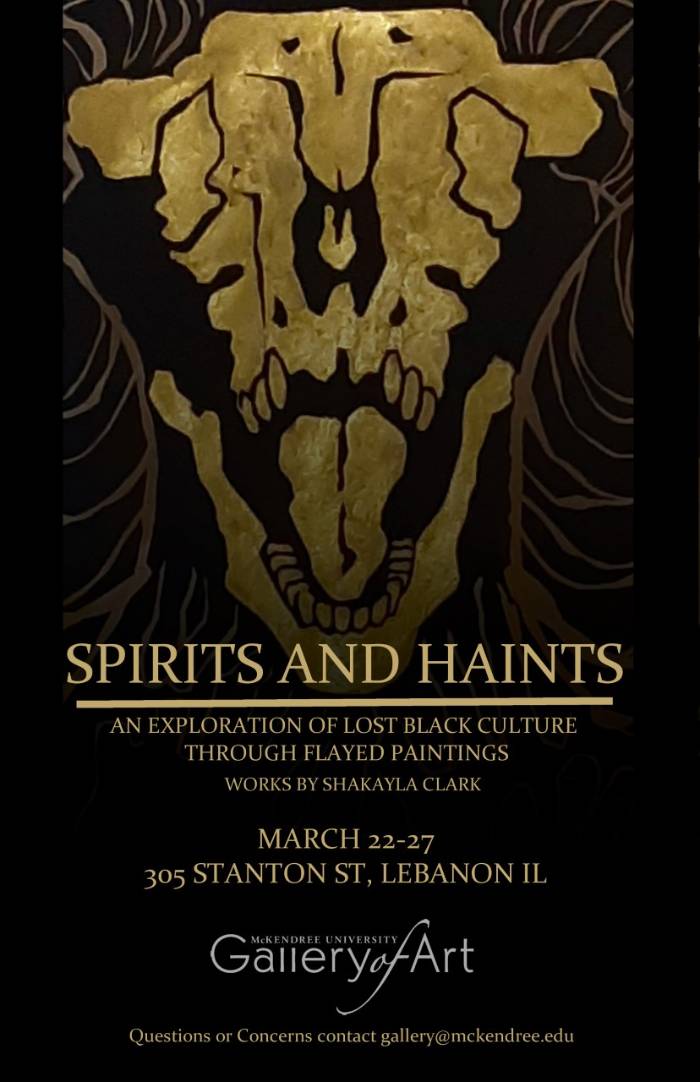 Fall 2020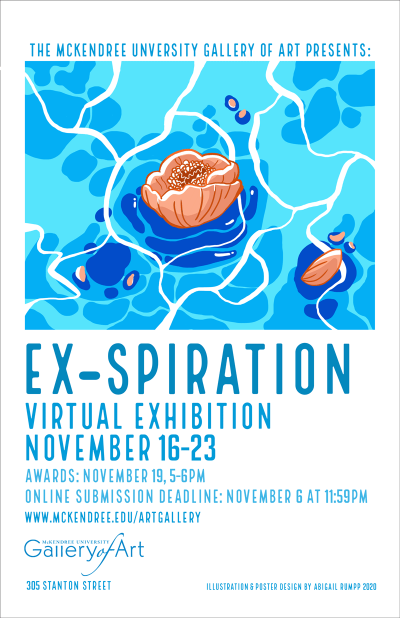 Spring 2020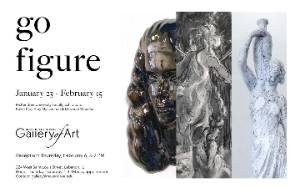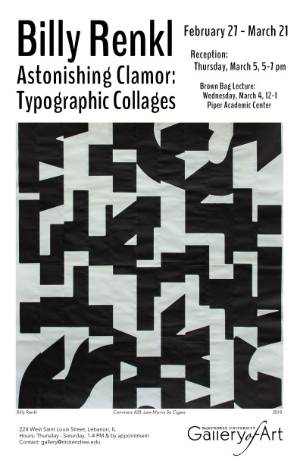 Fall 2019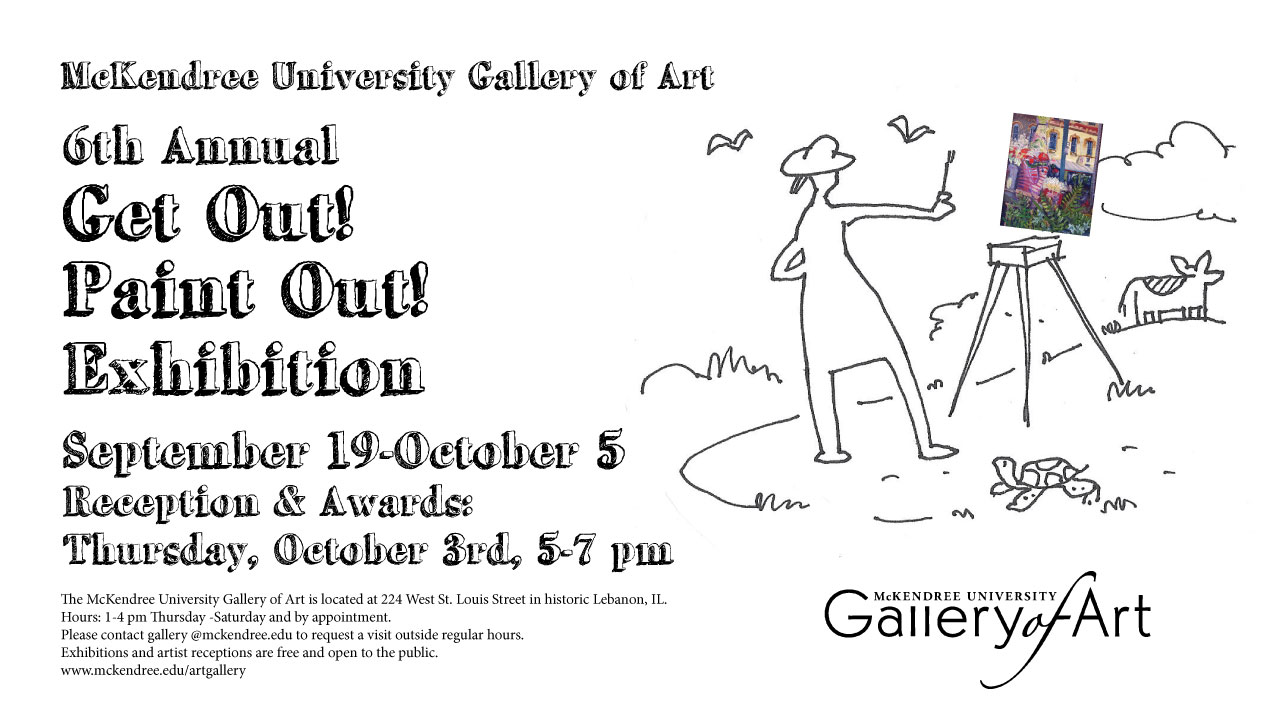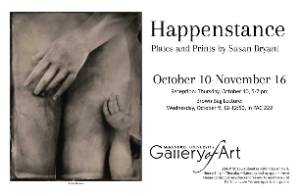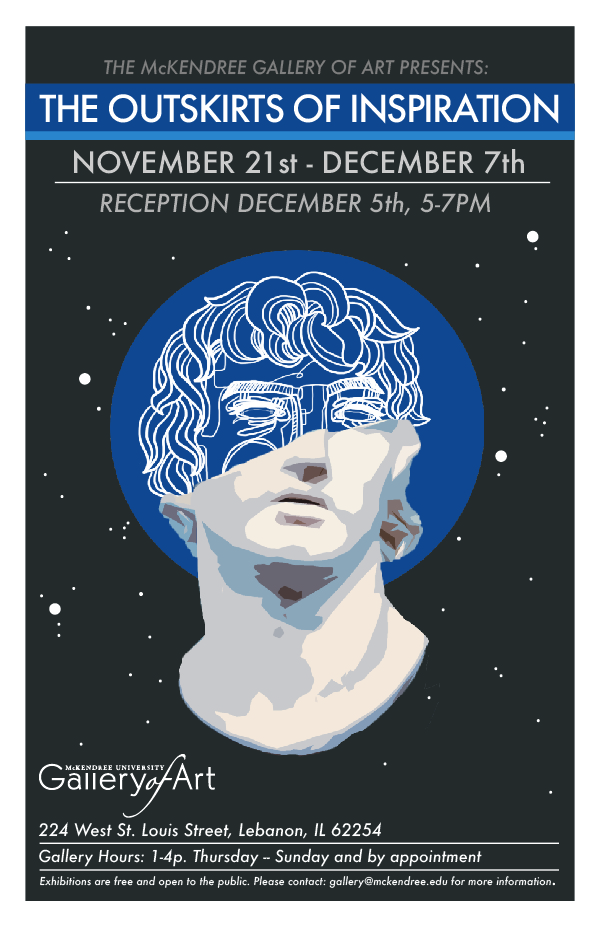 Summer 2019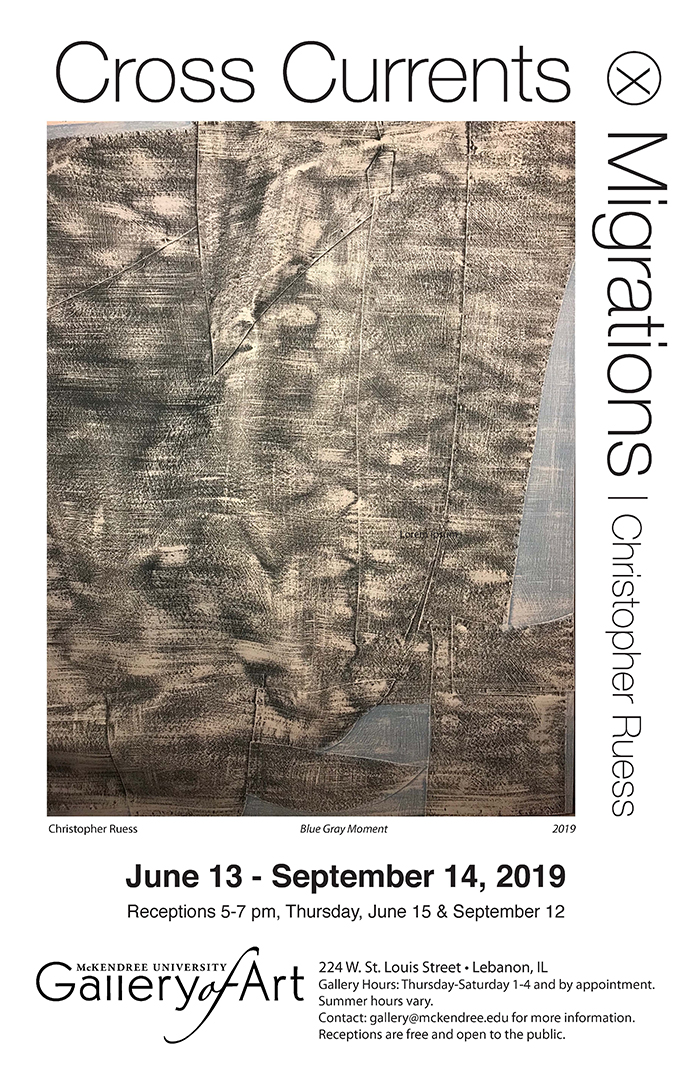 Spring 2019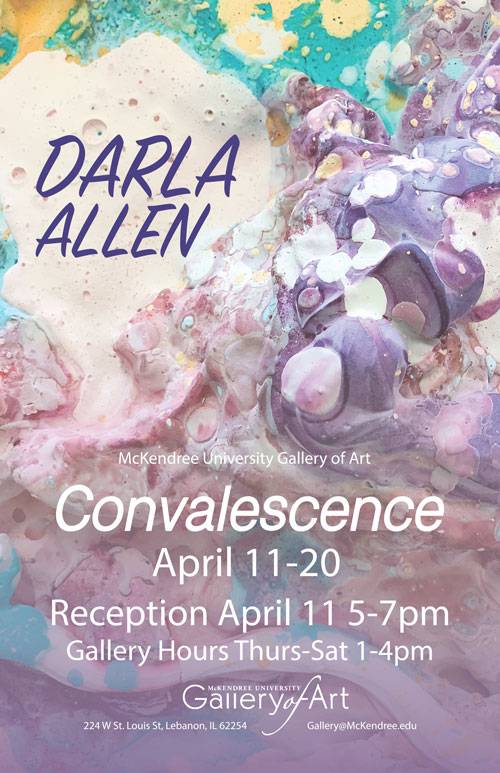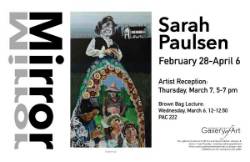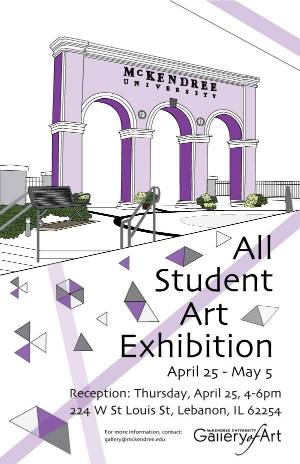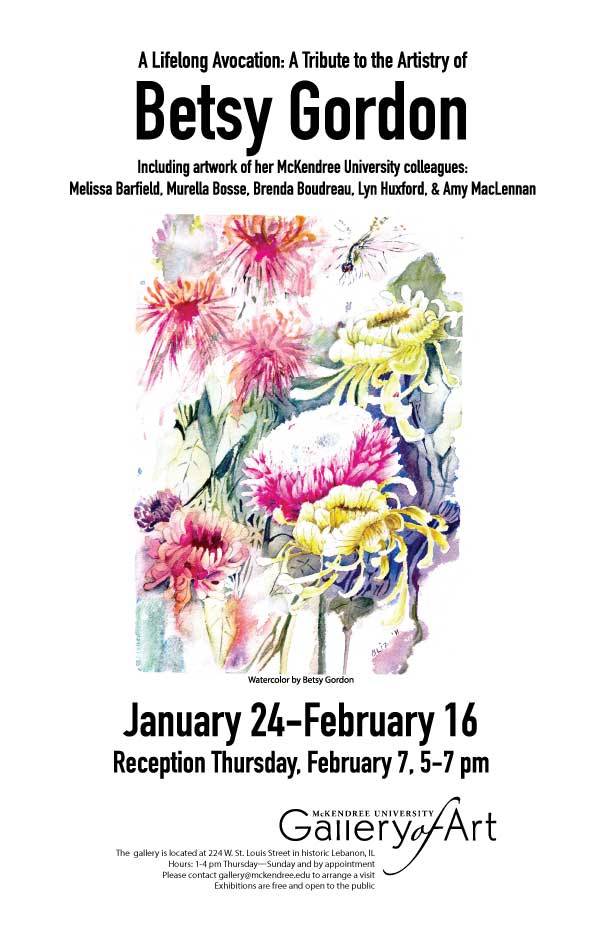 Fall 2018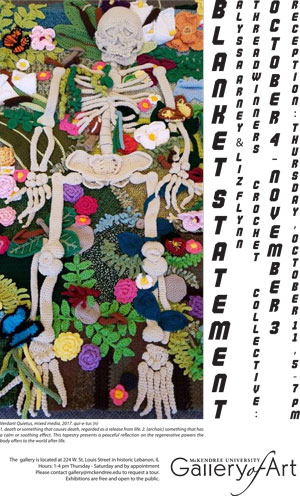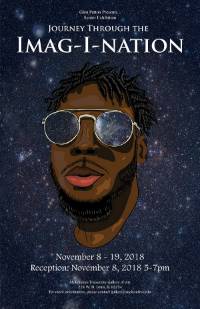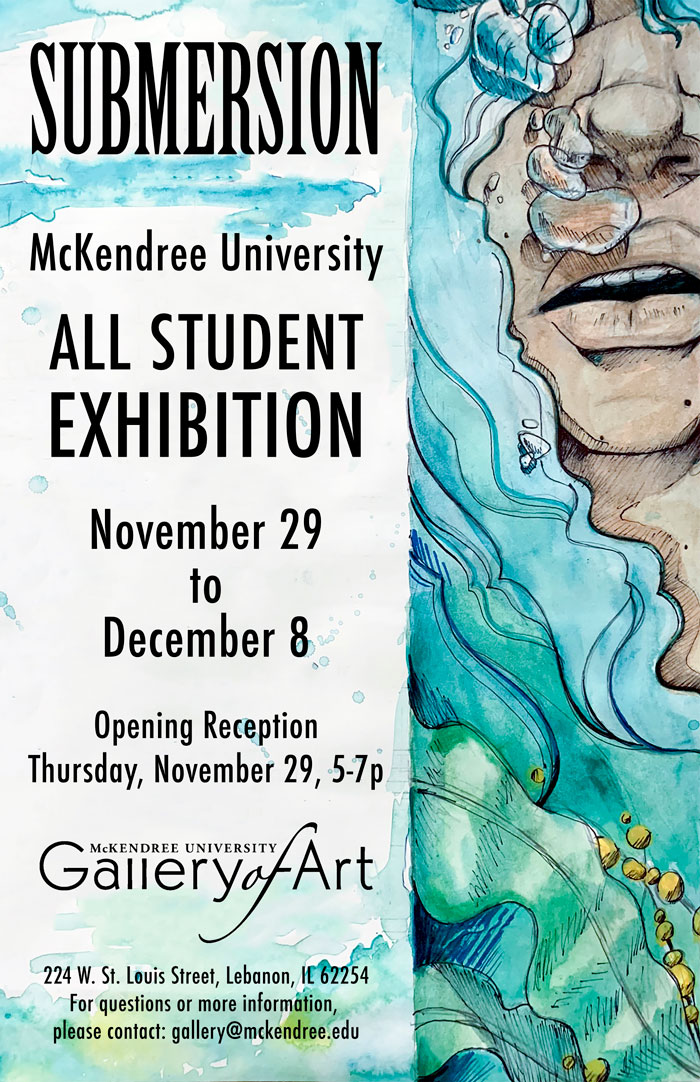 Summer 2018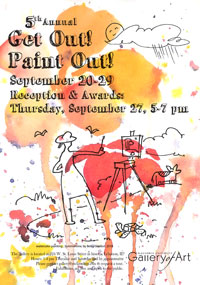 Spring 2018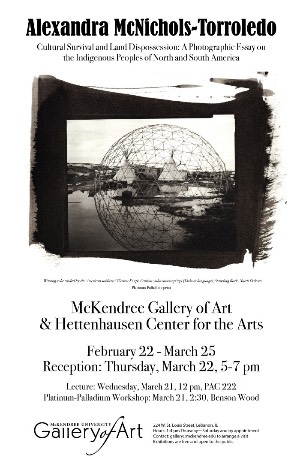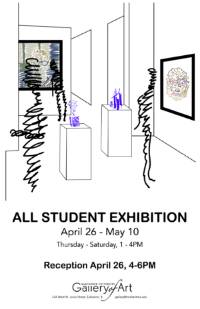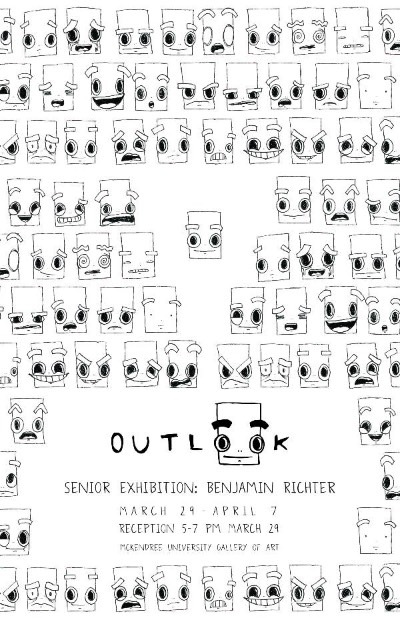 Winter 2017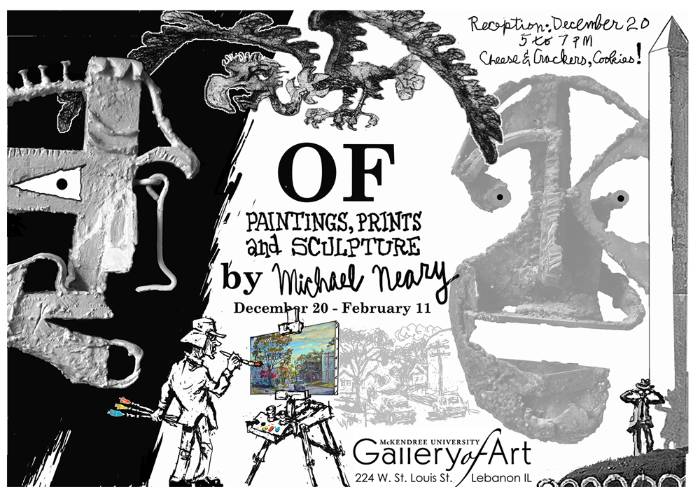 Fall 2017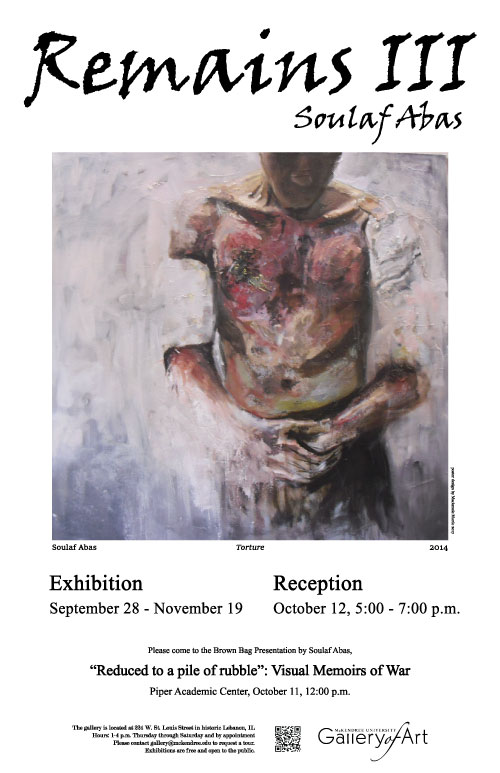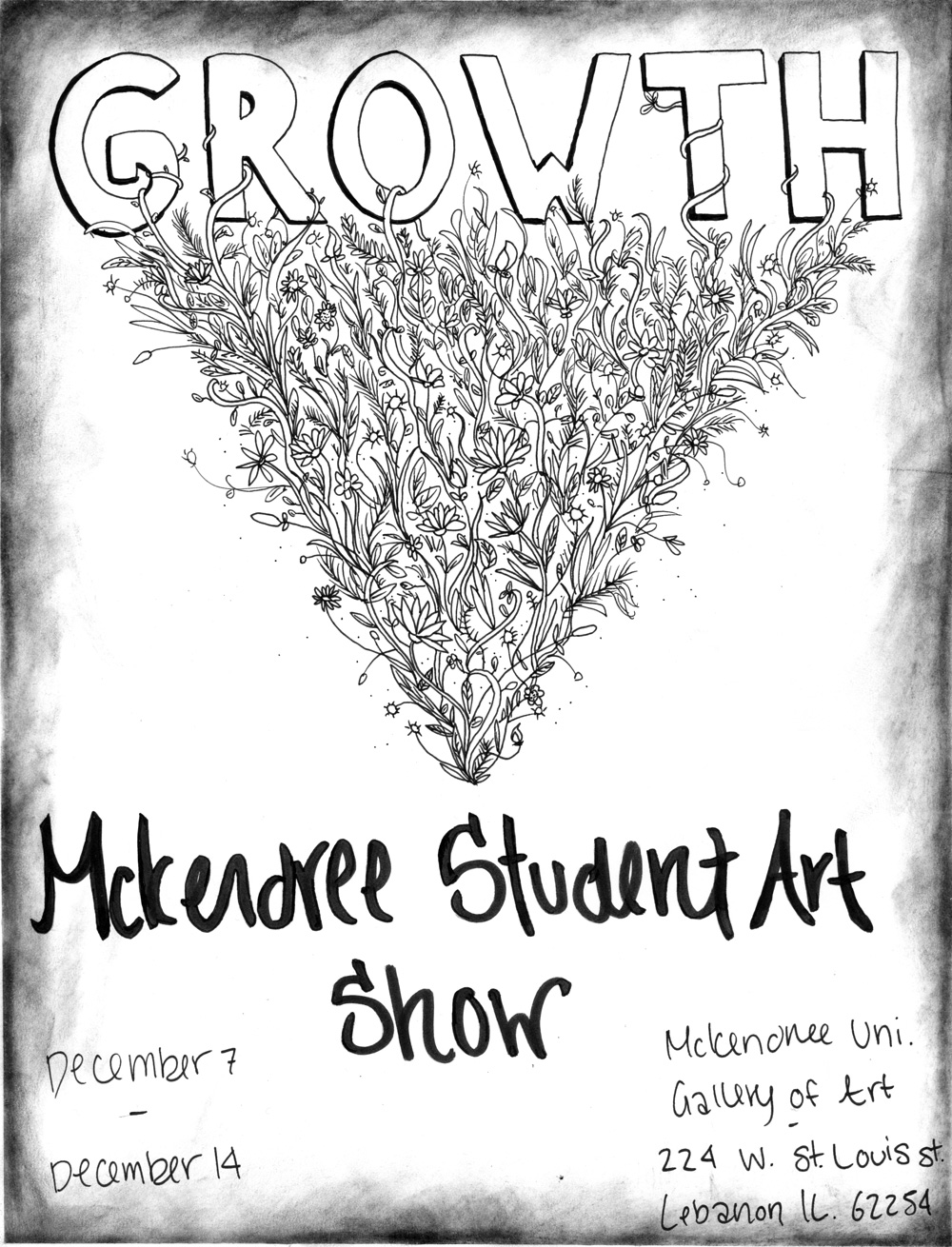 Summer 2017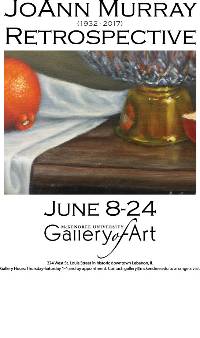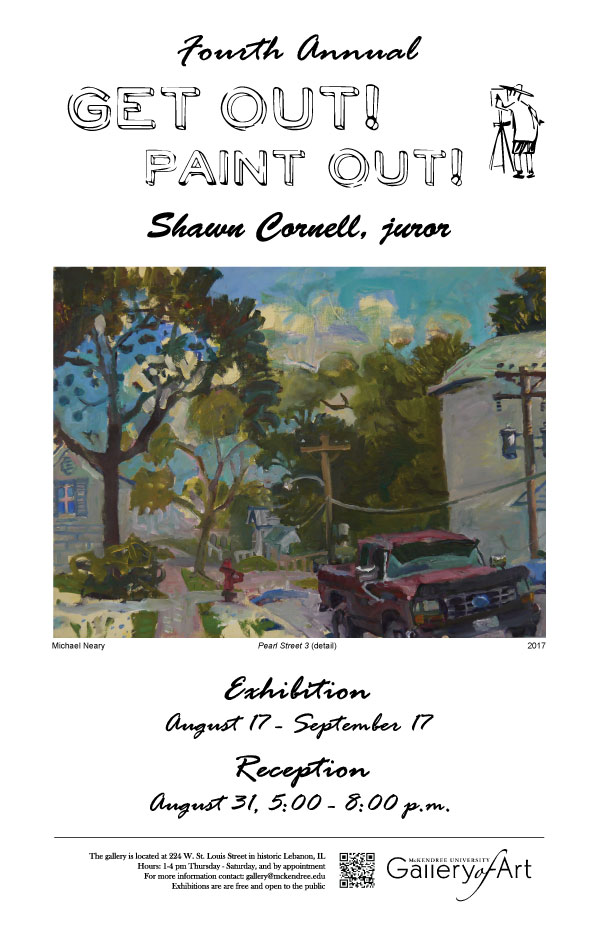 Spring 2017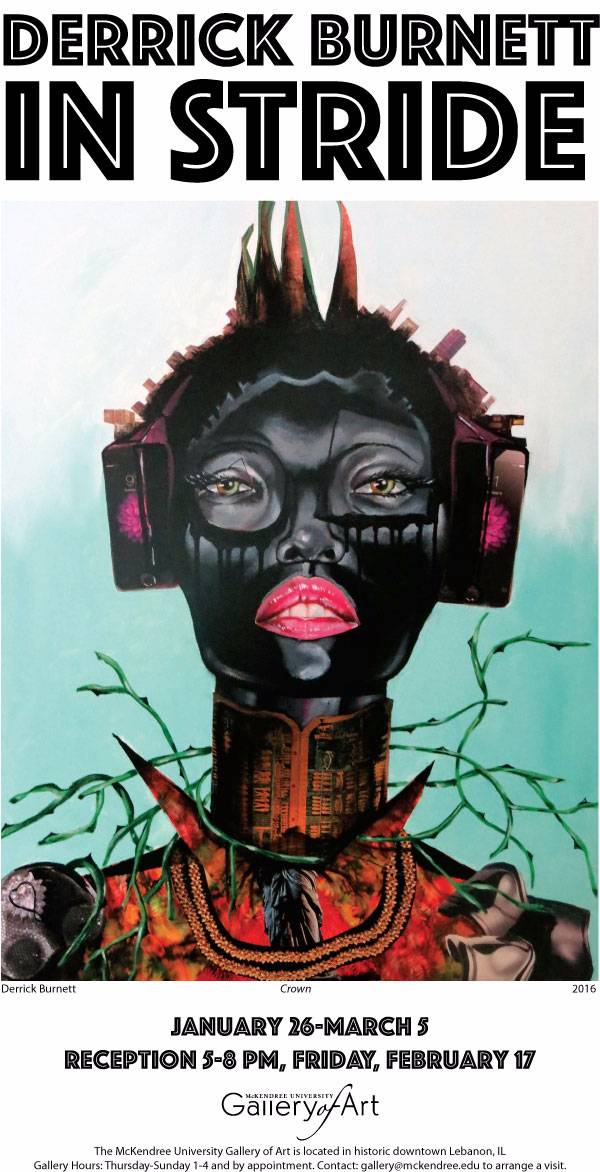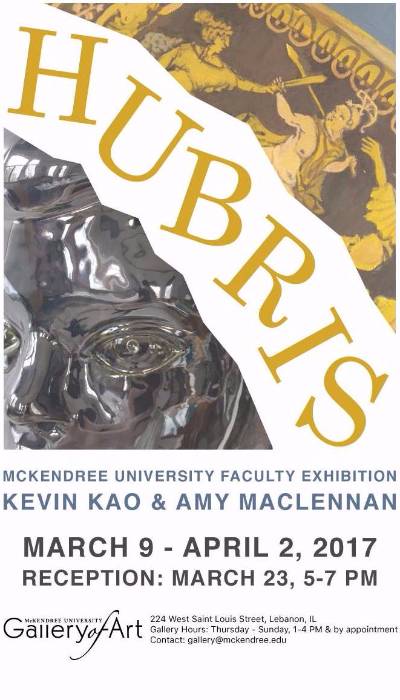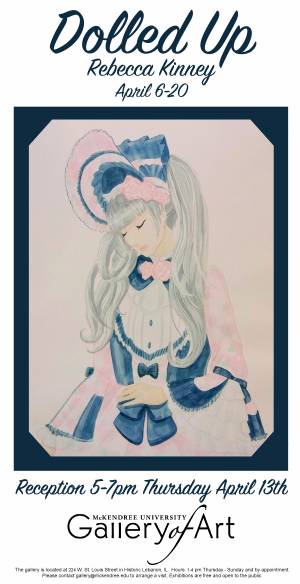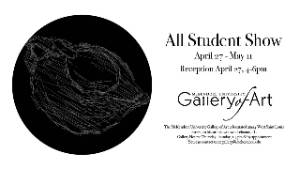 Fall 2016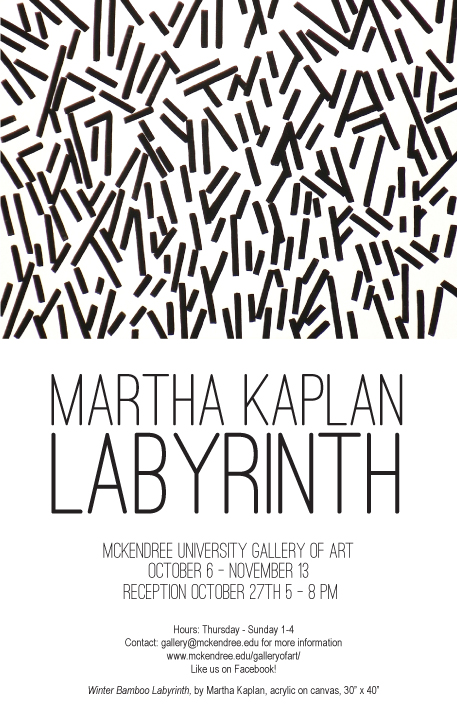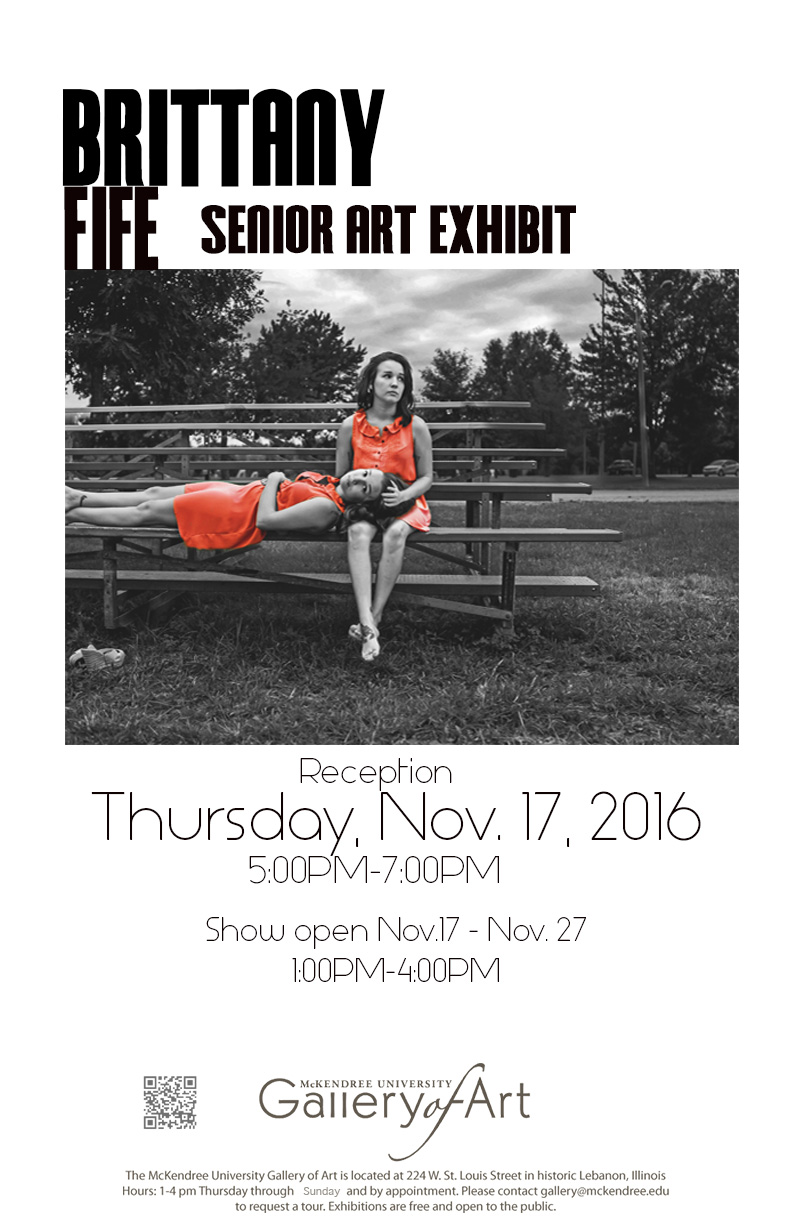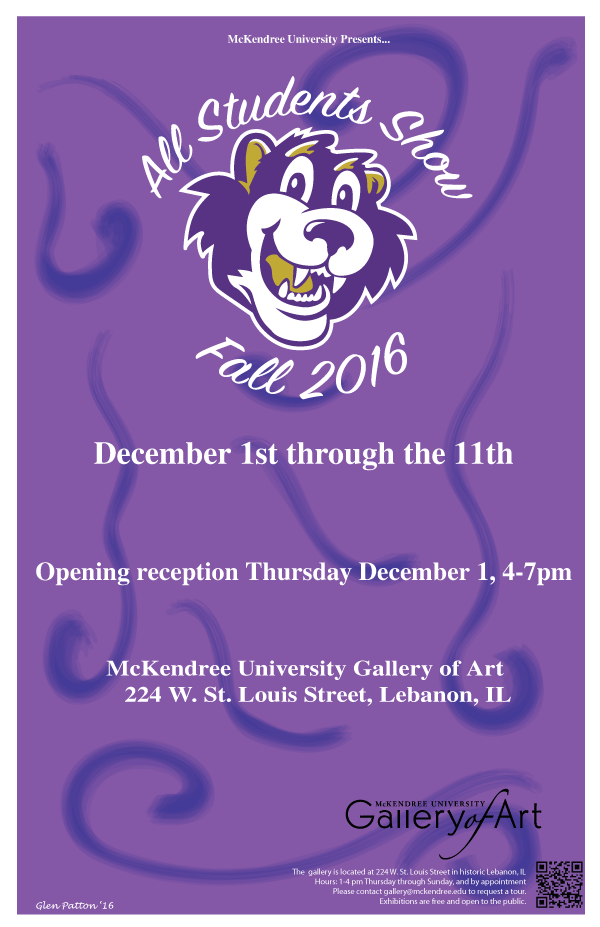 Summer 2016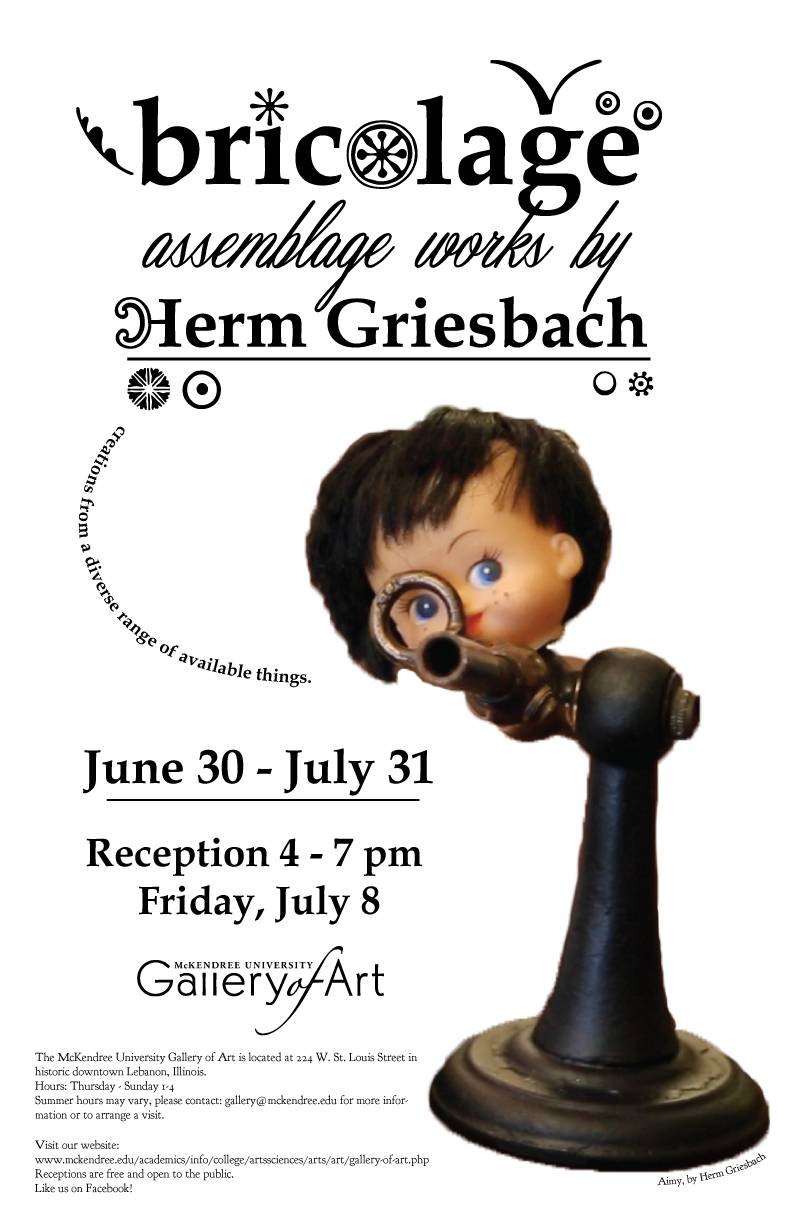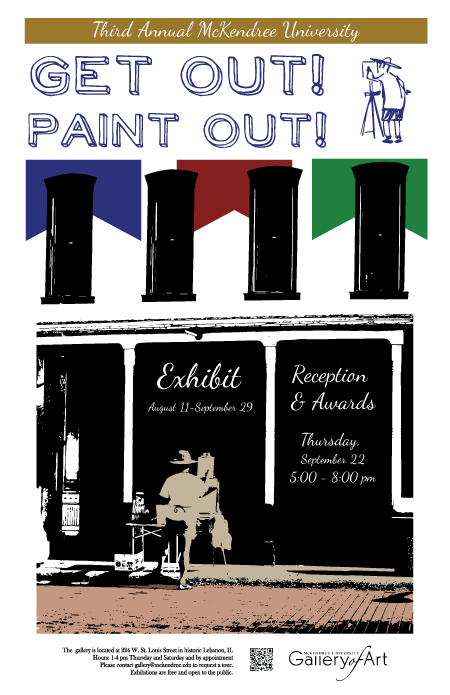 Spring 2016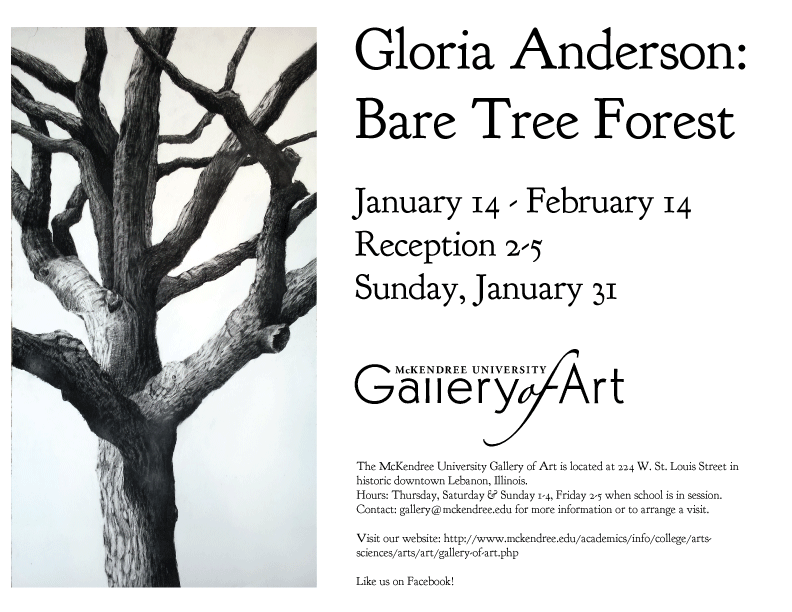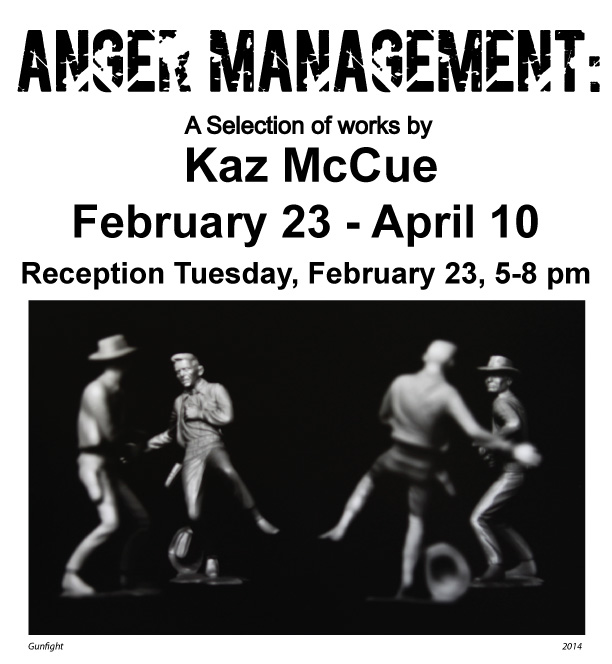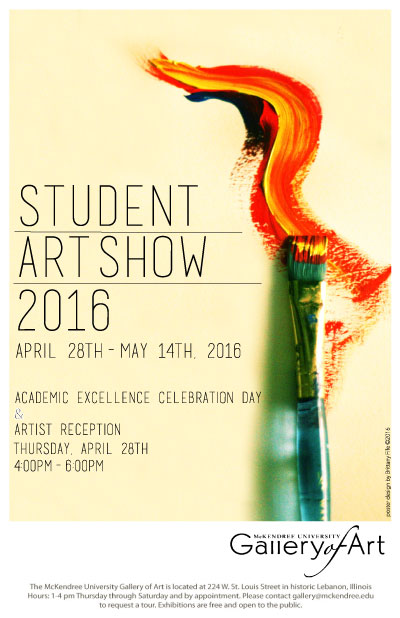 Fall 2015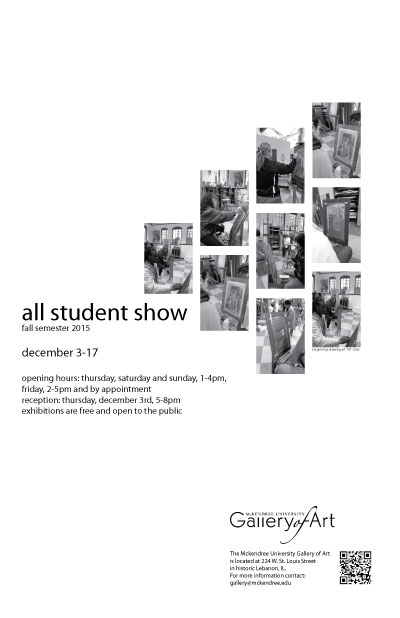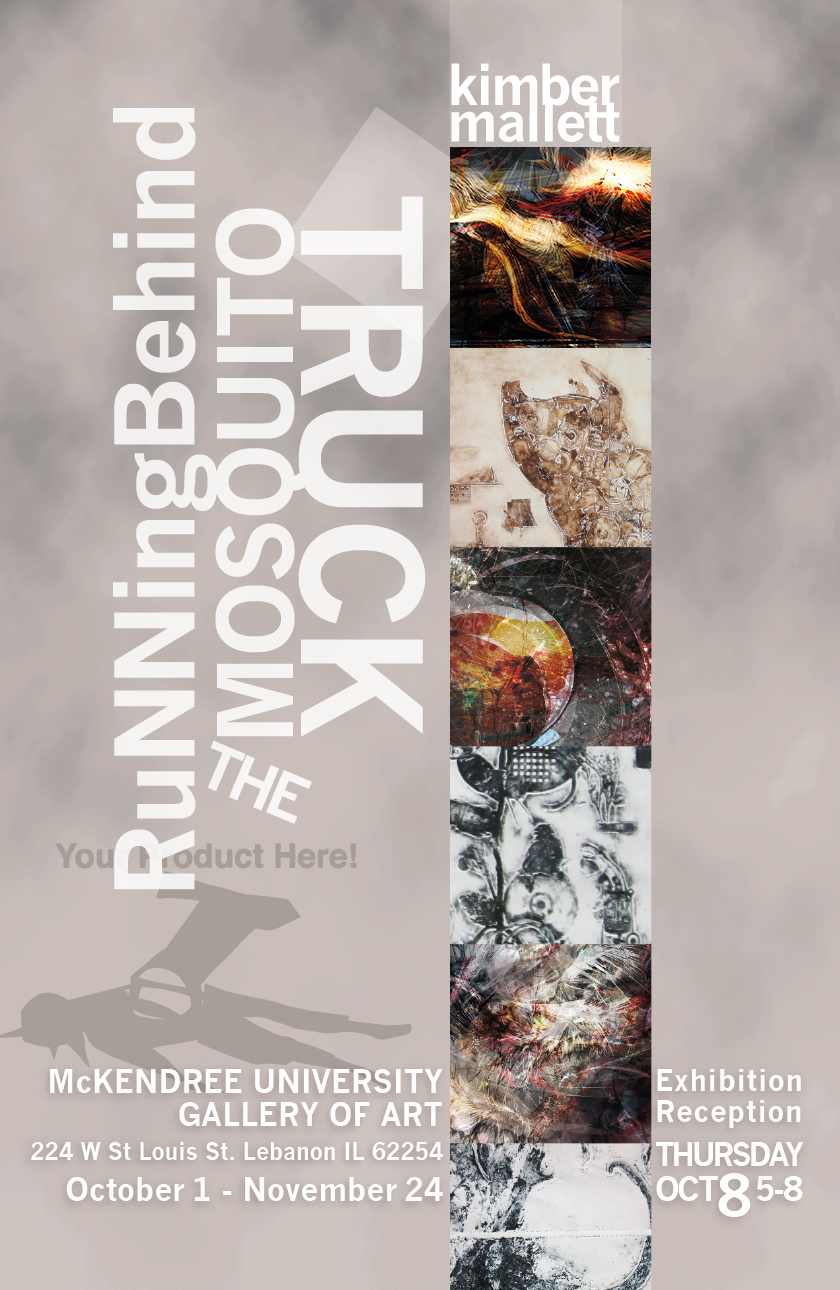 poster design by Art student, Yuri Horiguchi
Summer 2015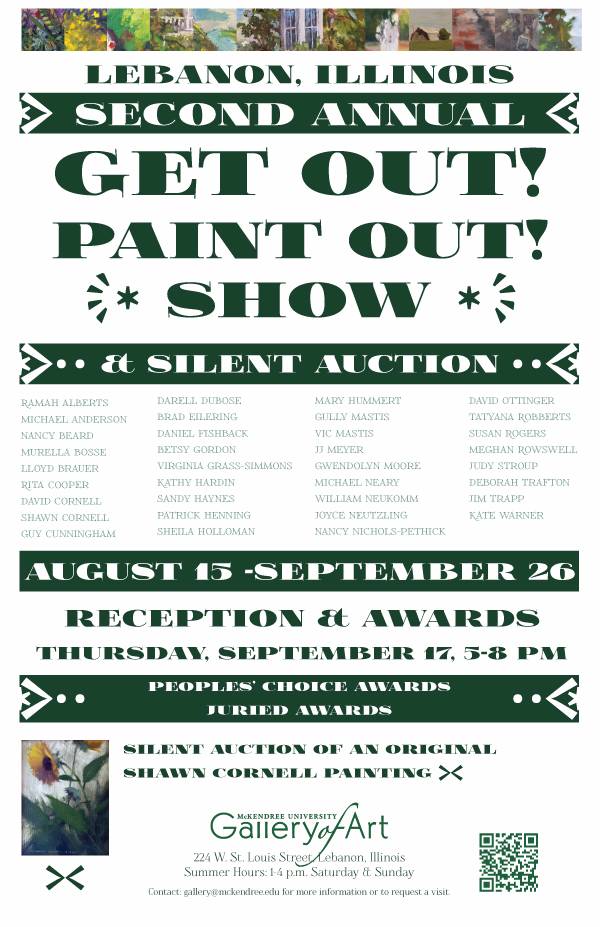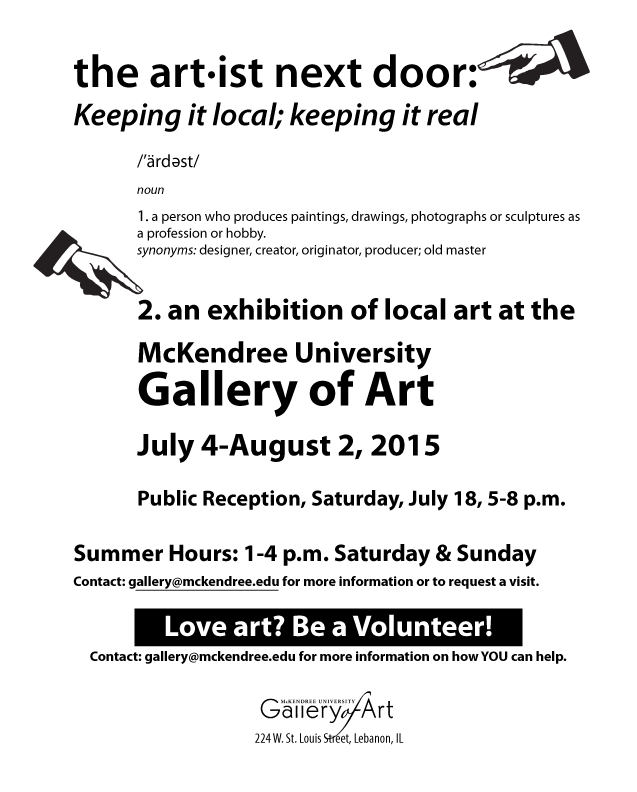 Spring 2015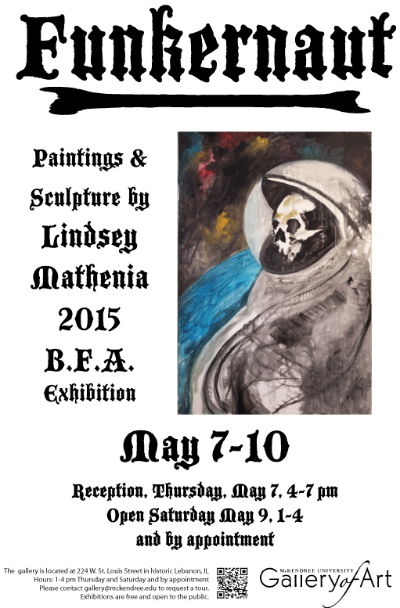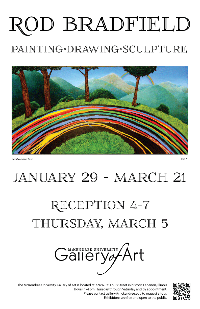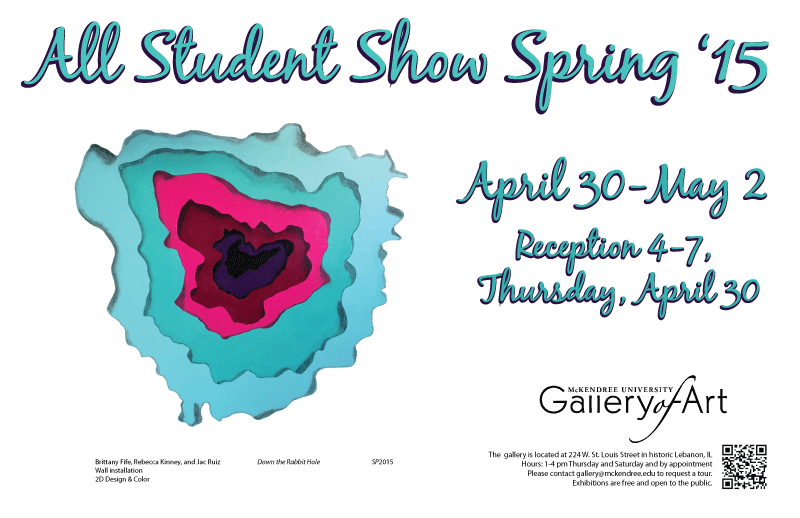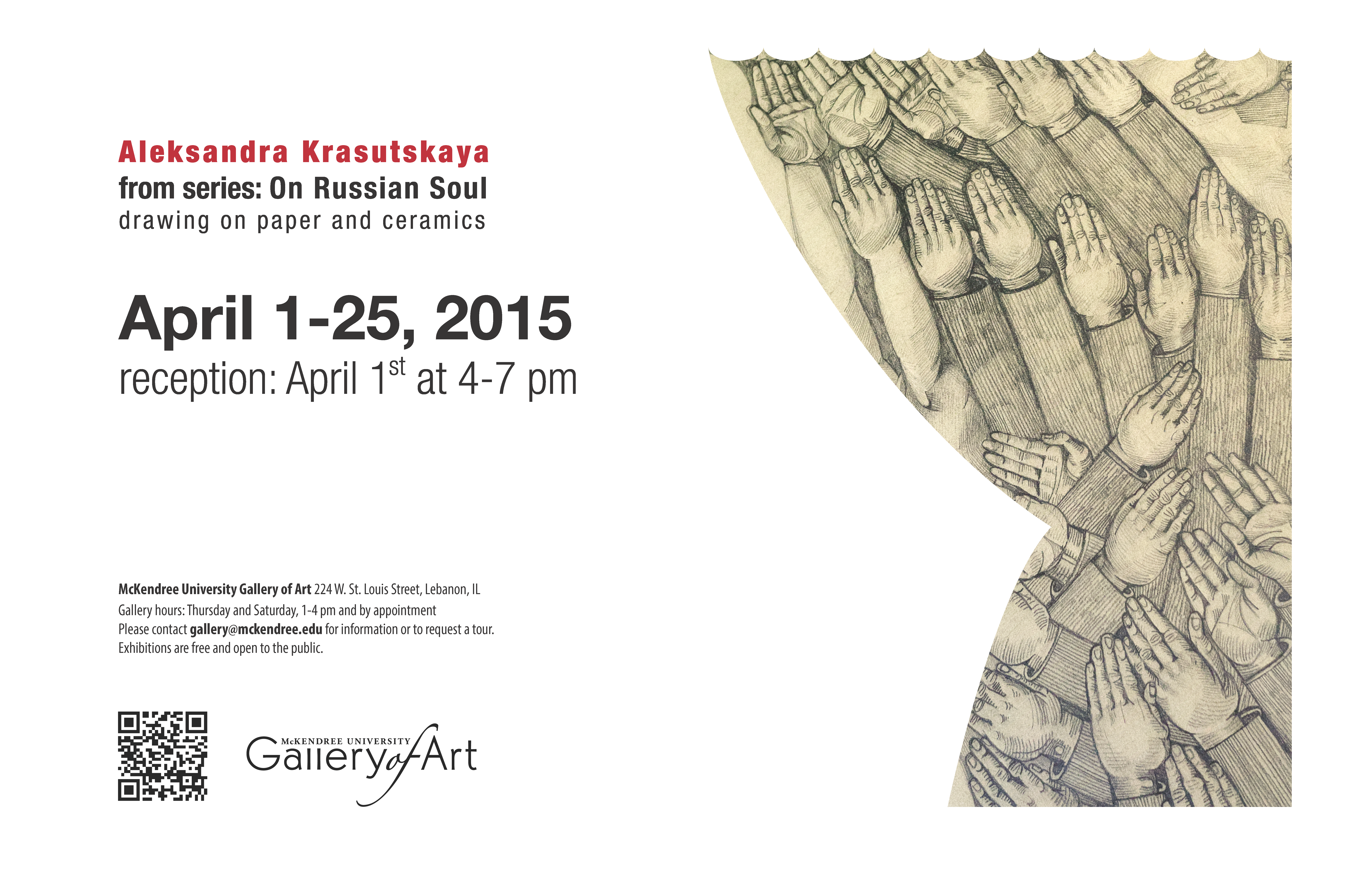 Fall 2014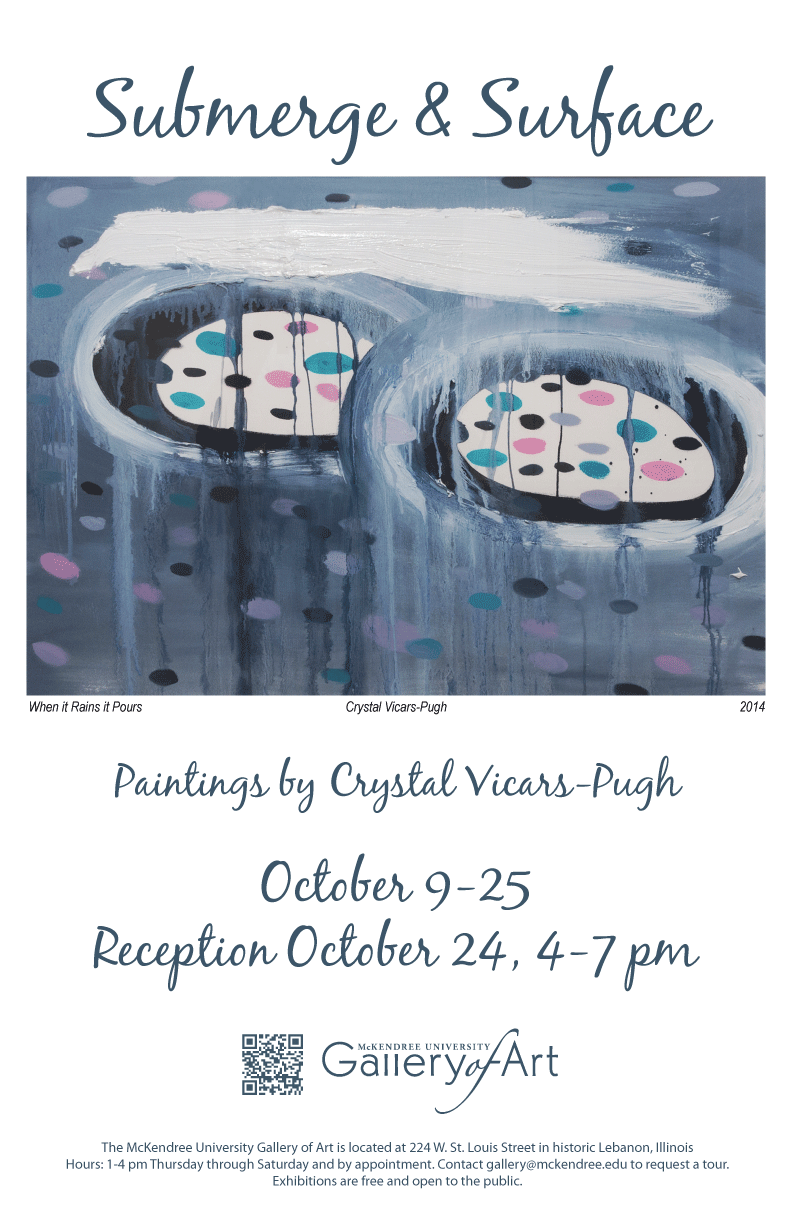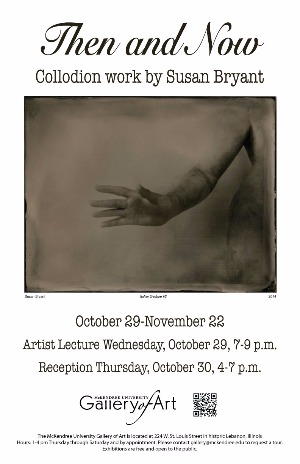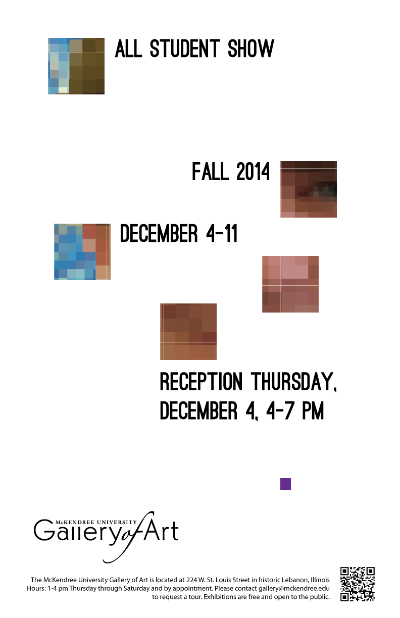 Summer 2014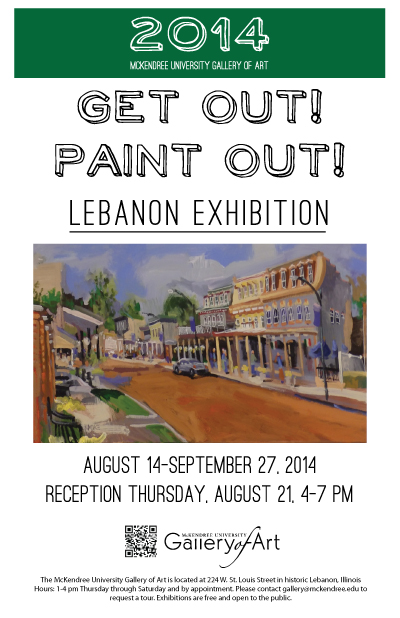 Spring 2014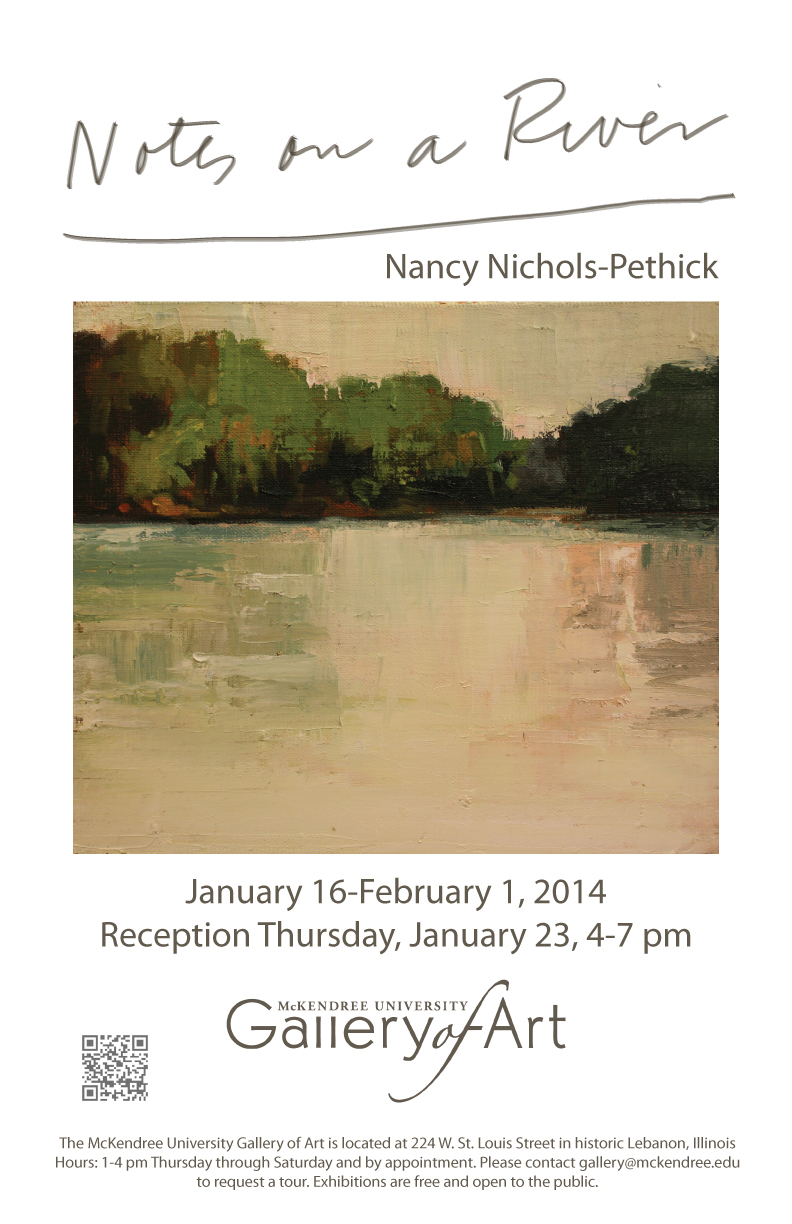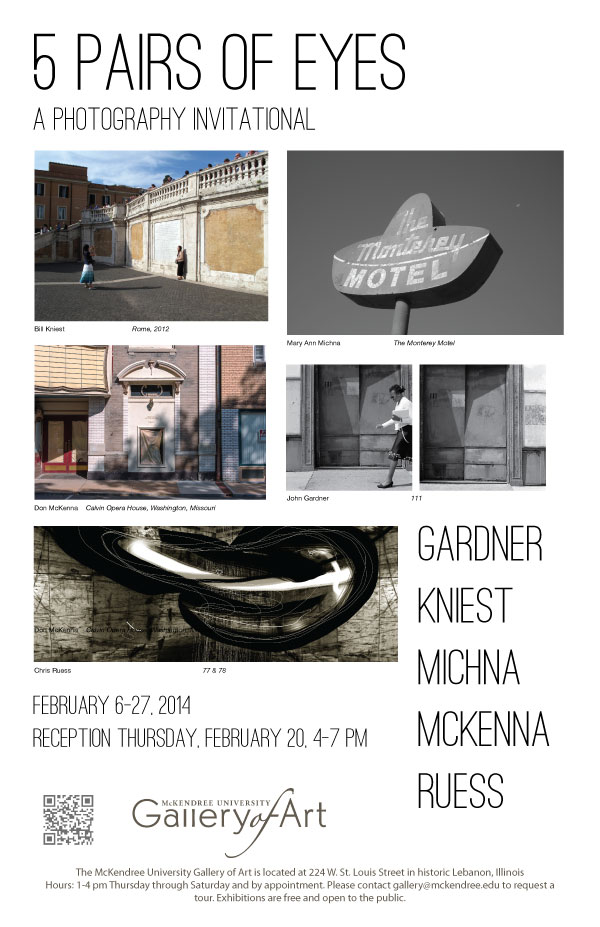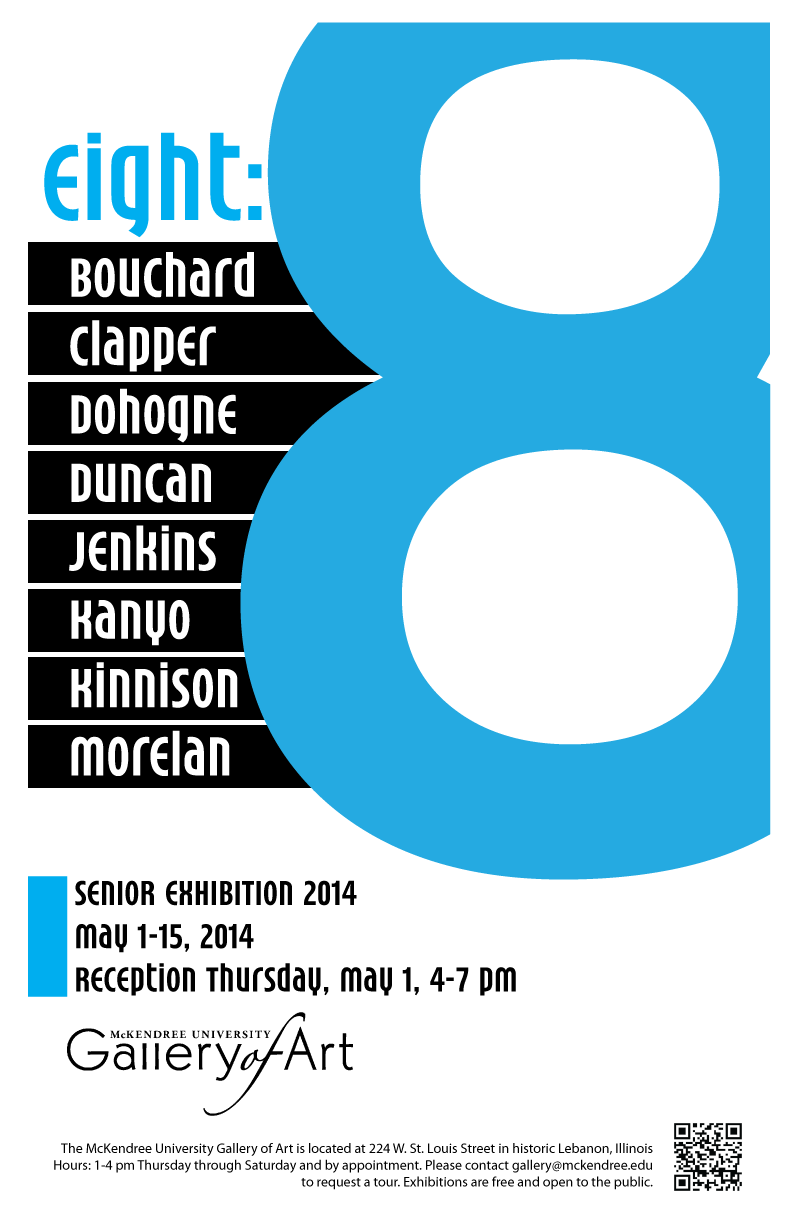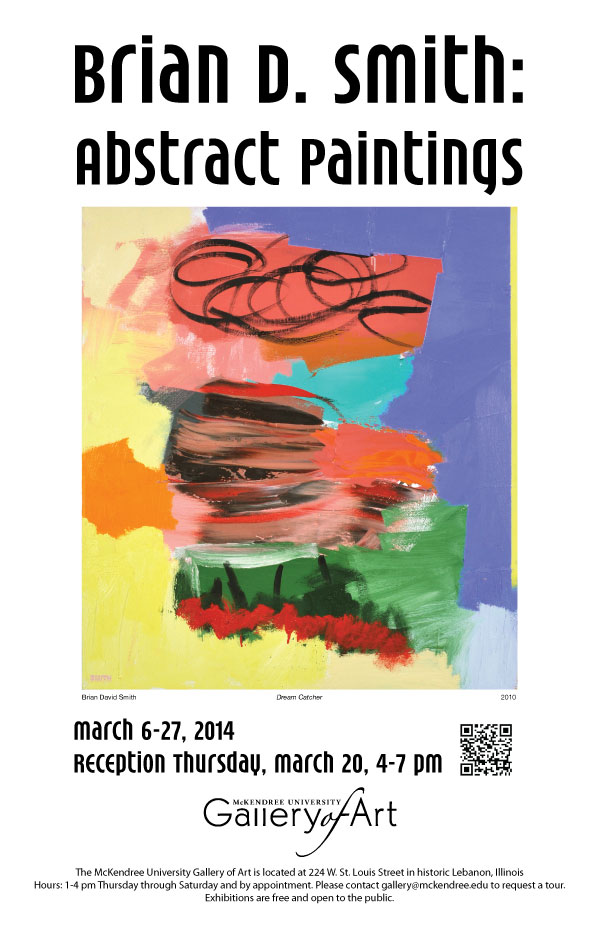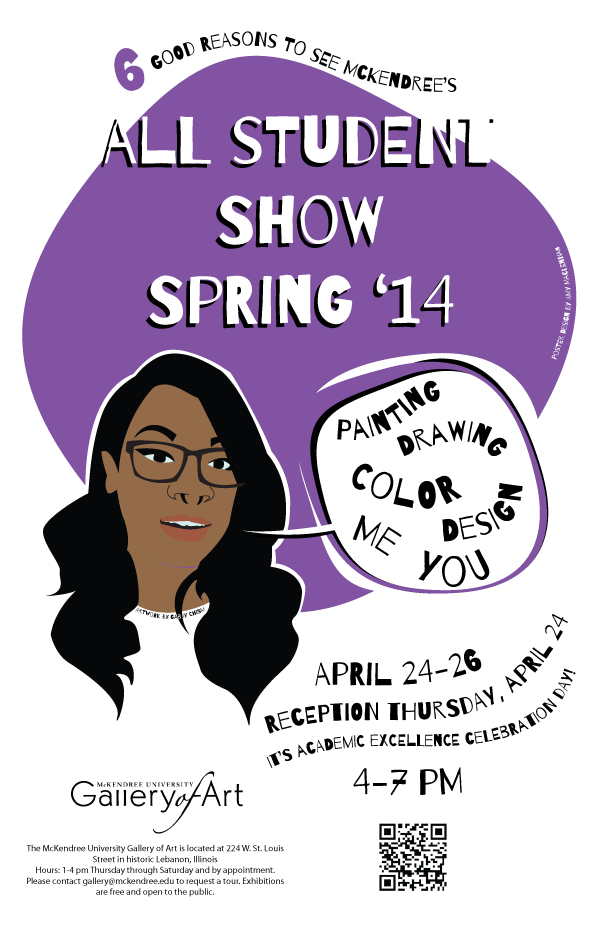 Fall 2013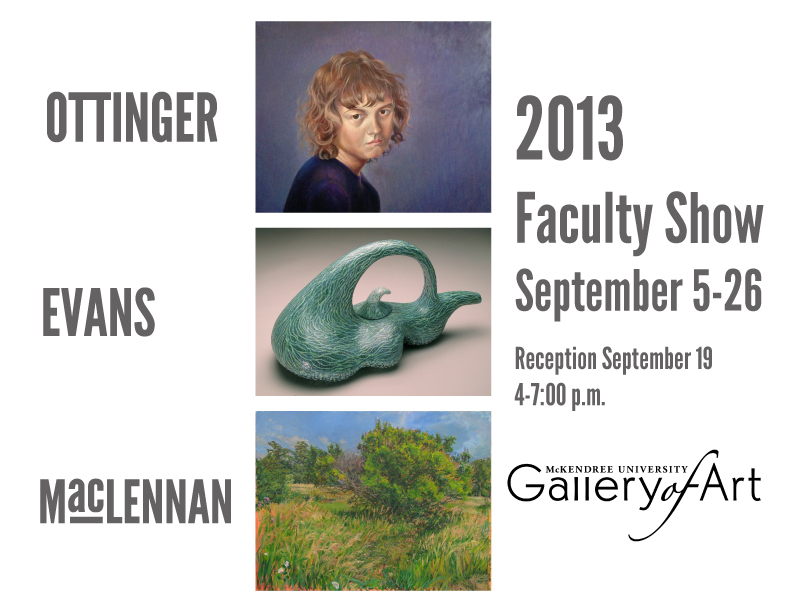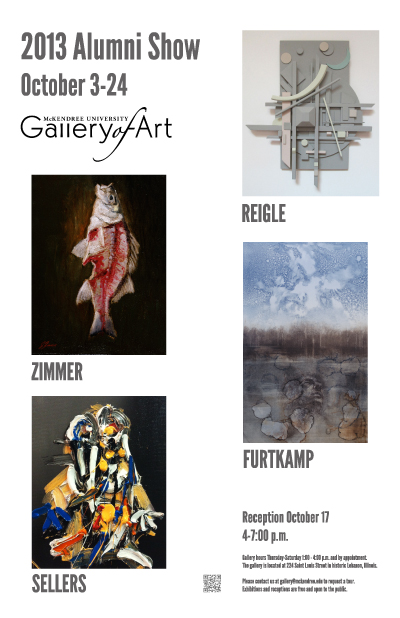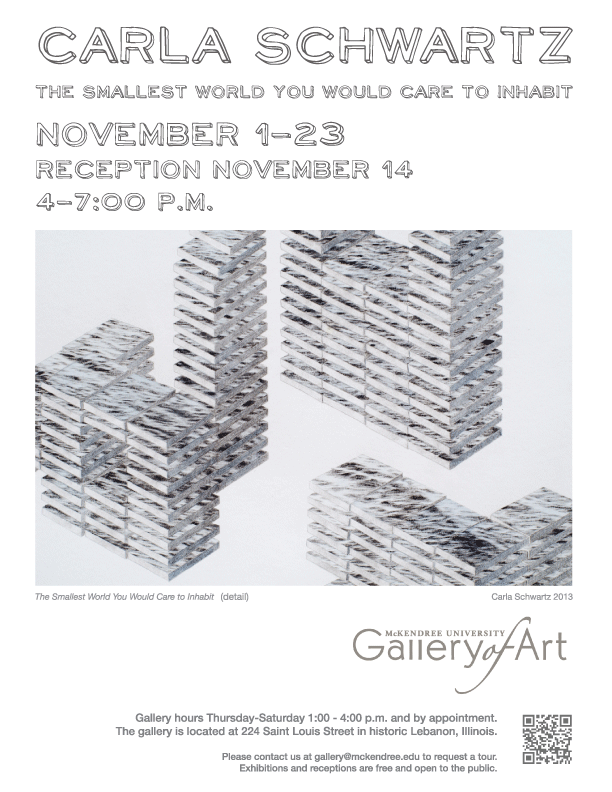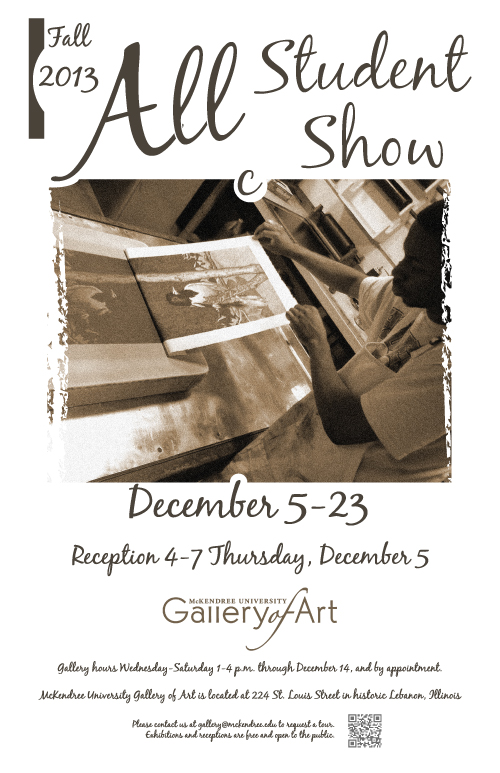 Summer 2013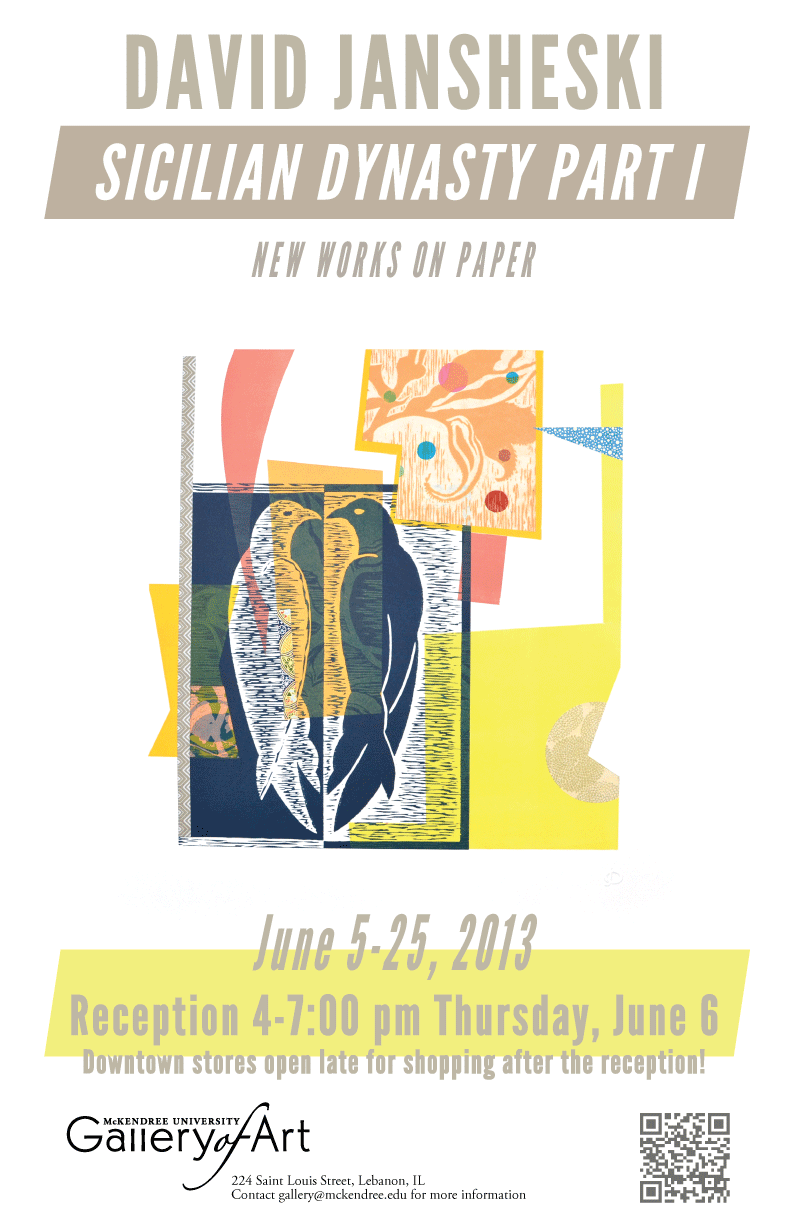 Spring 2013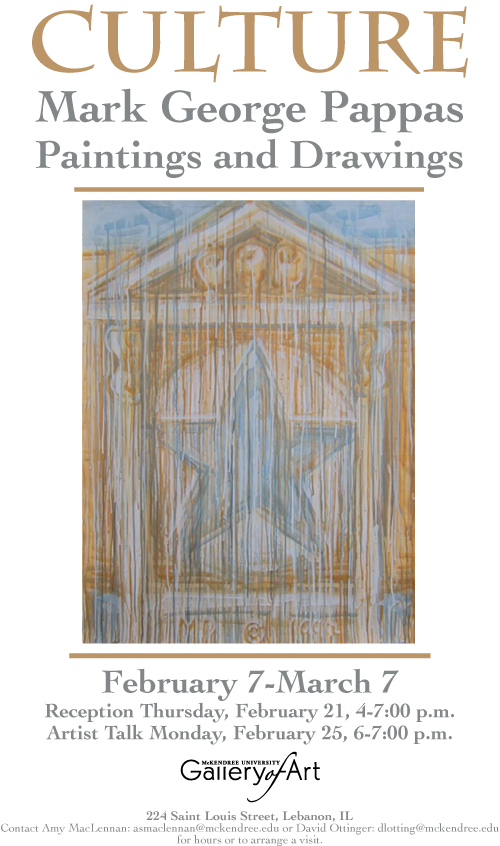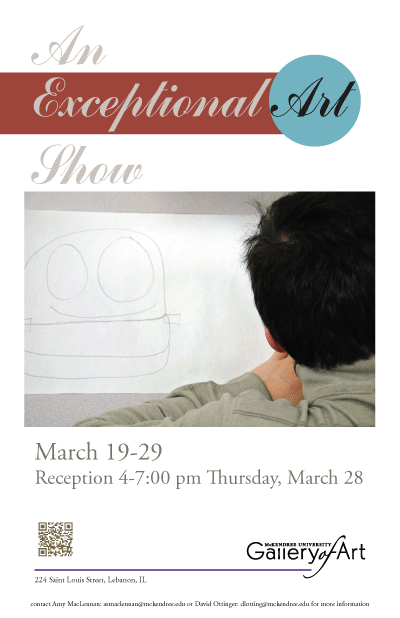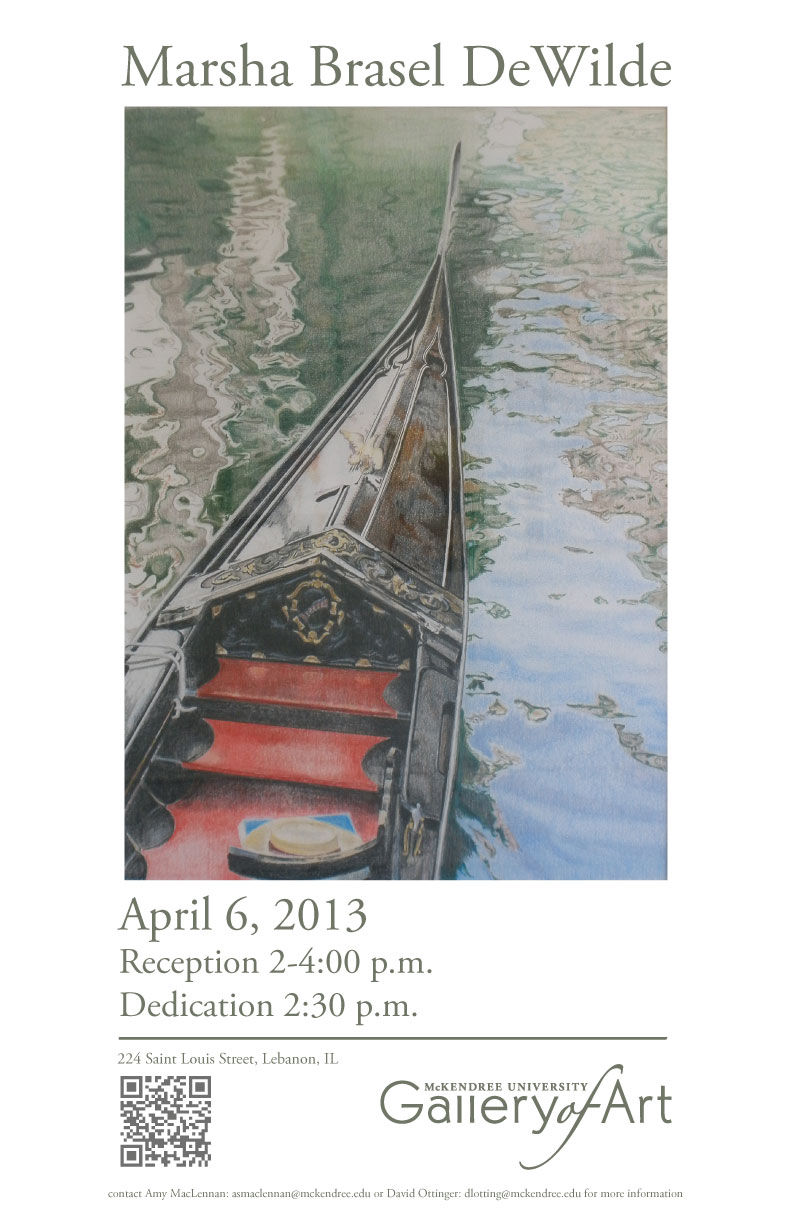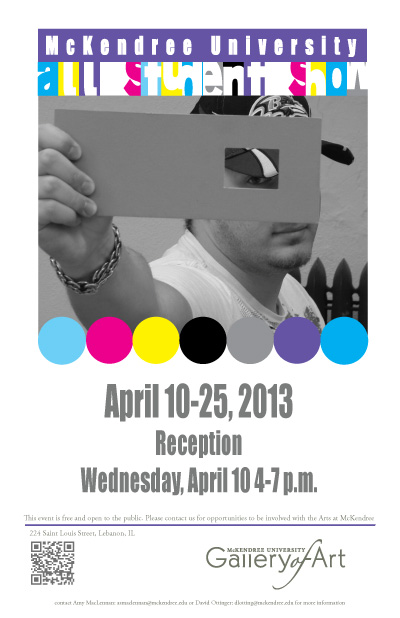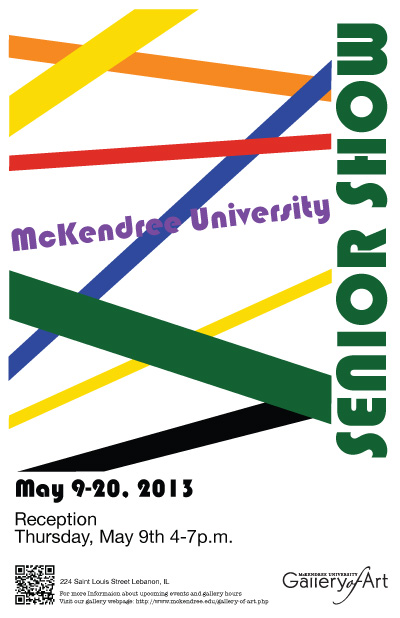 Fall 2012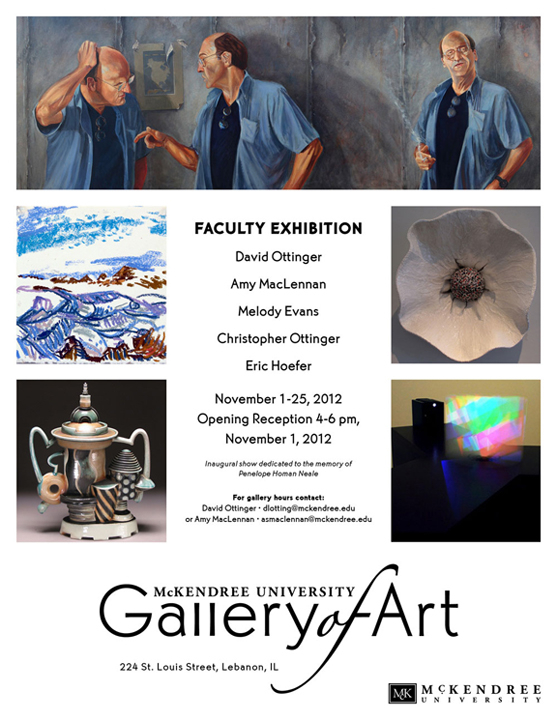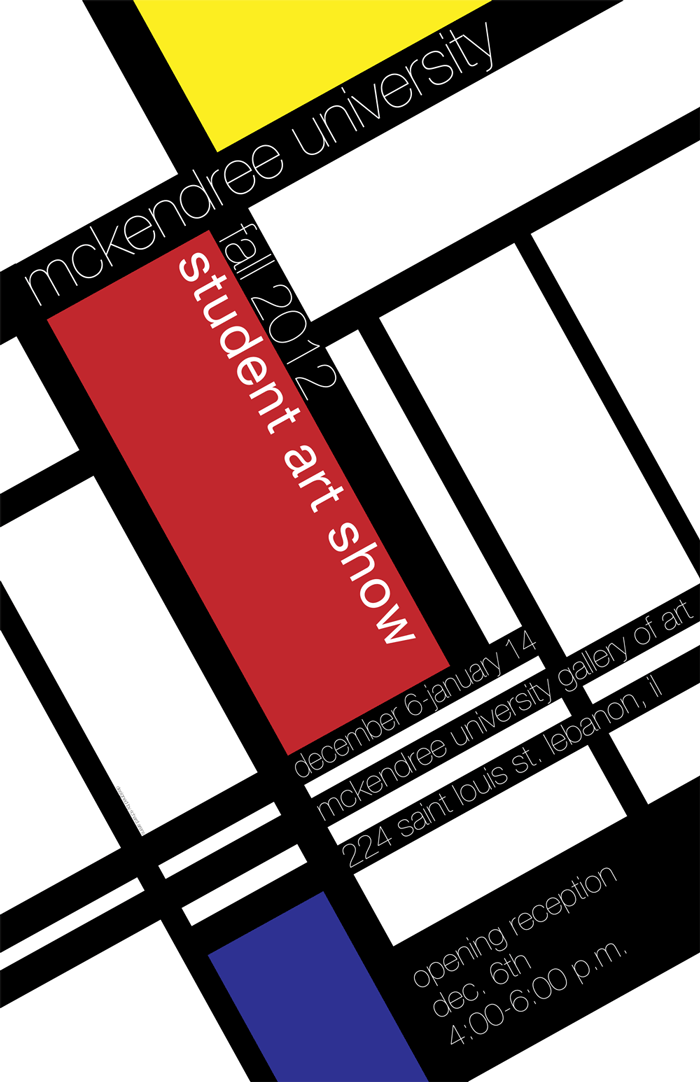 Previously in the Gallery:

Tuesday, March 26 at 6:00 p.m.
Welcome to the Big Leagues
Emmalee Shelton, a former McKendree student and founder of Autism Creates, will speak in the gallery about her experiences in working with special needs students. Ms. Shelton curated the exhibition An Exceptional Art Show and has many engaging stories to tell about the creation and the creators of the beautiful and interesting work currently on exhibit in the gallery.
February 2013
From Cage to Cardiff: Introducing the Art of Sound
This one-hour seminar will include an introductory lecture on the history of sound art, looking at some of the key artists, concepts, and technologies associated with the genre. Presenter Christopher Ottinger will demonstrate using experimental musical instruments of his own creation.
March 2013
The Evolution of the Western Female Silhouette: AKA The Corset Talk
The Evolution of the Western Female Silhouette: AKA The Corset Talk addresses the five hundred year history of women, as seen through the manipulation and control of their bodies. Audience members will be invited to participate in hands-on demonstrations of historical undergarment reproductions.
Susan Handler utilizes the arts as an educational resource tool to investigate and communicate social cultural, gender topics, government policies, and humanitarian and environmental issues.