Sport Management Degree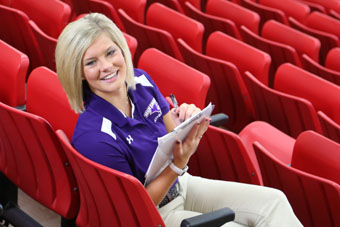 Sport Management Degree
This growing field offers students excellent opportunities for careers in the sports and sport equipment industries.
Request Information
The Sport Management major consists of the School of Business Core courses supplemented with courses in sport management. The program is based on a set of principles covering key content areas:


Social, psychological and international foundations of the sport

Sport management

Ethics

Sport marketing

Finance

Accounting

Economics

Legal aspects of sport

Integrative experiences involving strategic policies, internships, and a capstone experience

The management of sport organizations and programs is a recognized area of management.


Why a Sport Management Degree?

The bachelor of business administration in sport management is perfect for students who wish to manage sports-related businesses, not-for-profit organizations such as fitness centers, community organizations such as the YMCA, and sport facilities such as stadiums. This growing field offers students excellent opportunities for careers in the sport industry, as the need for qualified managers has surged in recent times.


About the Sport Management Major

In the B.B.A. in Sport Management program, students receive a thorough understanding of topics such as sport marketing, ethics, finance, and economics, as well as legal aspects and the social, psychological, and international foundations of the sport.

Sport management provides students with education and training in the basic economic and social environment of sport business, the financing and operations of facilities, the marketing and managing of events, and an internship that applies course concepts to solve actual issues in sport management.

A minor in Sport Management is also offered.

2023-2024 Program Catalog
Why McKendree?


McKendree University provides you with interactive learning opportunities through our small class sizes, experienced faculty, and unique internship experiences that move you beyond the classroom. We are committed to your success in the degree programs we offer, the internships and extracurricular activities that will set you apart, and the college experience you'll get here. Just 25 minutes from downtown St. Louis, Missouri, McKendree University is located in historic Lebanon, Illinois, and affords students a host of enriching cultural, career, and entertainment opportunities.


Program Highlights
Exciting internships give you the opportunity to participate in the actual operations of a commercial organization even before you graduate

Related clubs and honor societies allow you to meet others and enhance your resume


Employment Opportunities

Graduates in sport management find careers in professional sports teams, college and university athletic departments, and secondary schools. They also manage a wide variety of sports facilities, including fitness centers and athletic community organizations.


Interesting Courses
Sociology of Sport

Sports Facilities and Event Management

Sport and Health Psychology


Club Information / Honor Societies
Iota Tau Alpha (Athletic Training Honor Society)

Sigma Beta Delta (Business Honor Society)

Phi Beta Lambda (Business Service Club)


Related Programs
Your Student Success Support Team
Key Faculty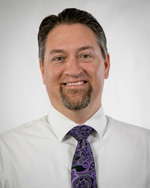 Robert Itri, Ph.D.
Assistant Professor
(618) 537-6791
rnitri@mckendree.edu