Athletic Training Degree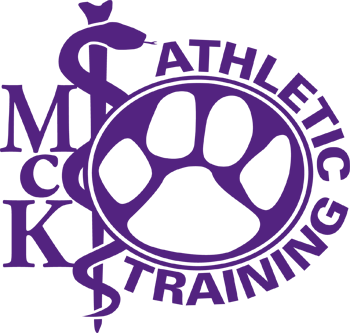 Do you want to help people remain physically active?

The mission of our Athletic Training Program is to provide a comprehensive, progressive educational and clinical foundation to prepare students for a variety of entry-level positions in athletic training. The program encompasses academic studies and clinical training that will help the individual student develop the ability to think critically, solve problems and communicate effectively. This preparation along with successfully passing the Board of Certification (BOC) certification examination will qualify students for entry-level positions in athletic training.

The technical standards set forth by the program establish the essential qualities considered necessary for students admitted to this program to achieve the knowledge, skills, and competencies of an entry-level athletic trainer, as well as meet the expectations of the program's accrediting agency (Commission on Accreditation of Athletic Training Education).

Athletic Trainers are healthcare professionals who collaborate with physicians to optimize activity and participation of patients and clients. Athletic training encompasses the prevention, diagnosis and intervention of emergency, acute and chronic medical conditions involving impairment, functional limitations and disabilities. Athletic Training is recognized by the American Medical Association (AMA) as a healthcare profession.

The athletic trainer's professional preparation is based on the development of the current knowledge, skills, and abilities, as determined by the Commission (currently the 5th Edition of the NATA Athletic Training Education Competencies). The knowledge and skills identified in the Competencies consist of 8 Content Areas: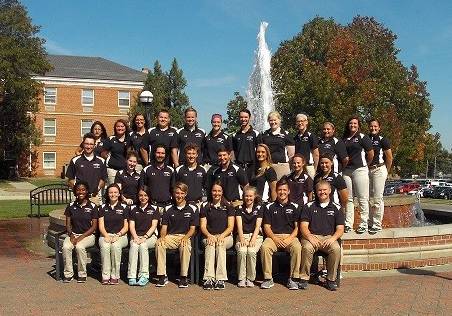 • Evidence-Based Practice
• Prevention and Health Promotion
• Clinical Examination and Diagnosis
• Acute Care of Injury and Illness
• Therapeutic Interventions
• Psychosocial Strategies and Referral
• Healthcare Administration
• Professional Development and Responsibility

Through advisement, coursework, and clinical experiences, students are provided with the necessary exposure for successful completion of these content areas.

Admission

Because a Certified Athletic Training credential will soon require a master's degree, McKendree's baccalaureate program will be phased out and a new master's degree will be launched. McKendree University has voluntarily withdrawn accreditation and is no longer accepting students for the baccalaureate program. The date of voluntary withdrawal of accreditation coincides with the graduation of the last cohort in May 2019 (see accreditation link). We anticipate starting a new graduate program in athletic training in August of 2019. If you are interested in pursuing a graduate degree in athletic training, please contact Dr. Dawn Hankins for more information on the appropriate bachelor's degree preparation.


Program Highlights

• You'll receive personalized attention from a teacher/student ratio for classroom courses of one professor to every 14 students. In clinical settings, the maximum ratio for clinical preceptor to student is 7:1; however, the ratio is frequently one-to-one.

• Athletic Training Faculty and Staff join together in providing didactic and clinical instruction and supervision to all students.

• You'll spend a minimum of 5 semesters involved in clinical rotations. These rotations involve extensive exposure with our team physicians. On campus clinical rotations provide exposure to a wide variety of intercollegiate activities including collision, contact and non-contact sports as well as team and individual sports.

• You'll complete a minimum of one off-site clinical experience; choices include: sports medicine clinic, clinic/high school, high school, university or physician's office (surgery observation as well).

Websites


Commission on Accreditation of Athletic Training Education (CAATE)
National Athletic Trainers' Association
Twitter:@McKendreeAT (Dawn Hankins)