Tournament Schedule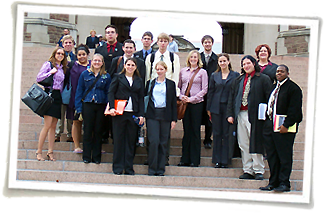 January
10-11. Hell Froze Over. Bradley University. Peoria, IL
18. Intrasquad Tournament. McKendree University.
24-26. Gorlok Gala. Webster University. St. Louis, MO.
February
7-8. Jackson Purchase Swing. Murray State University. Murray, KY.
13-15. Nationals Warm-up. Loyola University. Chicago, IL.
14. Missouri State Tournament. University of Central Missouri. Warrensburg, MO.

March
1. Pre-National Intrasquad. McKendree University. Lebanon, IL.
4-8. Pi Kappa Delta National Tournament. Ohio University. Athens, OH.
14-17. National Parliamentary Debate Association Championship Tournament. Kansas City Kansas Community College. Kansas City, KS.
19-22. National Parliamentary Tournament of Excellence. William Jewell College. Liberty, MO.
April
3-6. American Forensic Association National Individual Events Tournament. Lewis and Clark College. Portland, OR.