Online RN to BSN Nursing Degree
 

 

 

Why an Online Degree?

Online programs offer convenience so the working adult has the ability to further his/her education while balancing all that life demands.  Students that participate in an online program are held to the same high standards expected of the McKendree campus students.  An online degree offers you unlimited possibilities.

 

 

Why McKendree?

McKendree University provides outstanding student support services.  Each online student has an advisor that will provide assistance from application through graduation.  Tutoring and writing support services are available to all students.  McKendree University has been serving Southern Illinois and the St. Louis region since 1828.

 

 
 
 
 
 
 
 

 

 

 

Why an Online RN to BSN degree?


The institute of Medicine and Robert Wood Johnson Foundation released The Future of Nursing:  Leading Change, Advancing Health in 2010.  One of the recommendations is to increase the proportion of nurses with a baccalaureate degree to 80% by 2020.  Many hospitals are now requiring a BSN degree.


 

Course Format

Courses are offered in an 8 week format.  Many students can complete the nursing program in as few as five semesters.

 

 
 
 
 
 
 
 

 

 

 

Advancement Opportunities


 

MSN

NP

DNP

 

Career Opportunities


 

 

Hospitals

Clinics

Outpatient Surgery Centers

Home Health

Nursing Care Facilities

Rehabilitation Centers

Hospice Agencies

 

 
 
 
 
 
 
 

 

 

 

 

 

Application Process

Students interested in participating in the RN to BSN online program must submit an online application for admission.  Please apply early.  For additional information, please contact 1-800-BEARCAT, ext. 6576.

 

Practicums

We feel that practicum experiences in the areas of community health and leadership are very valuable to you in gaining the skills of a bachelor prepared nurse.  You will engage in two practicum experiences in the RN to BSN program.  Each practicum will be 40 hours in length.  Both practicums will be completed with a BSN prepared nurse.  We hope you find the practicum experiences to be opportunities to gain a strong foundation as a BSN prepared leader.

 

Tuition for the online Bachelor of Science in Nursing program is $350 per credit hour.  All online courses have a $60 per credit hour fee.  Total cost is $410 per credit hour for the online nursing program.  The only additional fees will be for textbooks, a $79 Certified Criminal Background/Immunization Verification, and a $100 graduation fee.

 
 
 
 
 
 
 
 
 
 
 
 
 
 


   Next Steps

   Request Information

 


   Support

 


   You Might Also
  Be Interested In


   Community College
   Articulation

 


   Student
   Resources

 
 
 
 
 
 
 
 
 
 
 
 
 
 

 

 

 

 

 

Resources

ICAHN

 

Centers

 

Helpful Guides

Job Search & Interview Skills Guide

 
 
 
 
 
 
 
 
 
 
 
 
 
 
Only the amount that will be paid by the employer can be deferred.  The entire amount will be subject to interest charges until the student's portion is paid.

A letter from the employer stating that the employee is eligible for tuition reimbursement will be required each semester.  Depending upon the employer's tuition reimbursement requirements, a copy of the policy from the company may be sufficient.  This letter should be submitted to the Business Office.

The employer should make McKendree the payee (or at least the co-payee) on the check.

Deferment period will terminate 30 days after the date grades are issued.

The balance will be subject to interest charges if payment is not received within 30 days from the date grades are issued.

Follow these steps to have your eligibility determined for all financial aid including loans:
Complete a FAFSA (Free Application for Federal Student Aid) at

http://www.fafsa.ed.gov

.  You will be using the previous year's Federal Income Tax forms.

List McKendree University on the FAFSA.  McKendree's school code is 001722.  ISAC will then send you a letter indicating your eligibility for any State Aid.  You may be eligible for State Aid even though you are not eligible for Federal Aid.  Please file your FAFSA as soon as possible.  State budget limitations at times cause funding shortages.  (The reference to 'State Aid' is implied for only those students residing in Illinois.)

You will receive a SAR (Student Aid Report).

Once the student has registered for classes, McKendree's Office of Financial Aid will review your SAR to determine your eligibility.  There may be additional paperwork to complete at this time.  The Office of Financial Aid will notify you of what is needed.  Once all documentation is received, an award letter will be prepared and sent to you.

To check on the status of your FAFSA you may call:  1-800-433-3243.
General Education Requirements
| | |
| --- | --- |
| Behavioral Science | Psychology 3 credits |
|   | Sociology 3 credits |
| Mathematics & Science | Statistics 3-4 credits |
| (in addition to Pathophysiology) | Computer Software 3 credits |
| (one science must include a lab) | Anatomy and Physiology 3 credits |
|   | Microbiology or Competency |
|   | Chemistry or Competency |
| Ethics | PHI 391 Biomedical Ethics 3 credits or |
|   | NSG 405 Ethical/Legal Issues in Nursing 3 credits |
| Additional General Education Requirements | Fine Arts 3 credits |
|   | Philosophy or Religion 3 credits |
|   | History, Economics, or Political Science 3 credits |
|   | Literature 3 credits |
|   | English I 3 credits |
|   | English II or NSG 307 Writing for Nurses 3 credits |

McKendree University gives careful consideration to your previous coursework and will transfer in as many credits as possible.  Courses are individually evaluated to determine which are transferable and what requirements have been met.  Transcripts will be evaluated by the Office of Academic Records and the Division Chair of the department.

Official evaluations are completed once you have been admitted to McKendree University.  McKendree Online staff can provide you with an unofficial evaluation at your request.  Please note the following:
Only courses with a letter grade of 'C' or better may be accepted in transfer.   Pass/fail courses will not be accepted

.

At least 120 credit hours are required for graduation, with a minimum of 40 hours from a 4-year institution, 30 of which must be from McKendree

.

You may receive a maximum of 90 credit hours in transfer from a regionally accredited institution, including credit for military experience (with transcripts), CLEP, AP and DANTES

.

Proficiencies earned at other institutions are not accepted

.

Send transcripts to:
McKendree University
McKendree Online
701 College Road
Lebanon, IL 62254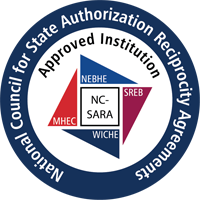 I'M Possible with McKendree Online.  Apply Online!