Homecoming Headphone Disco Glow Dance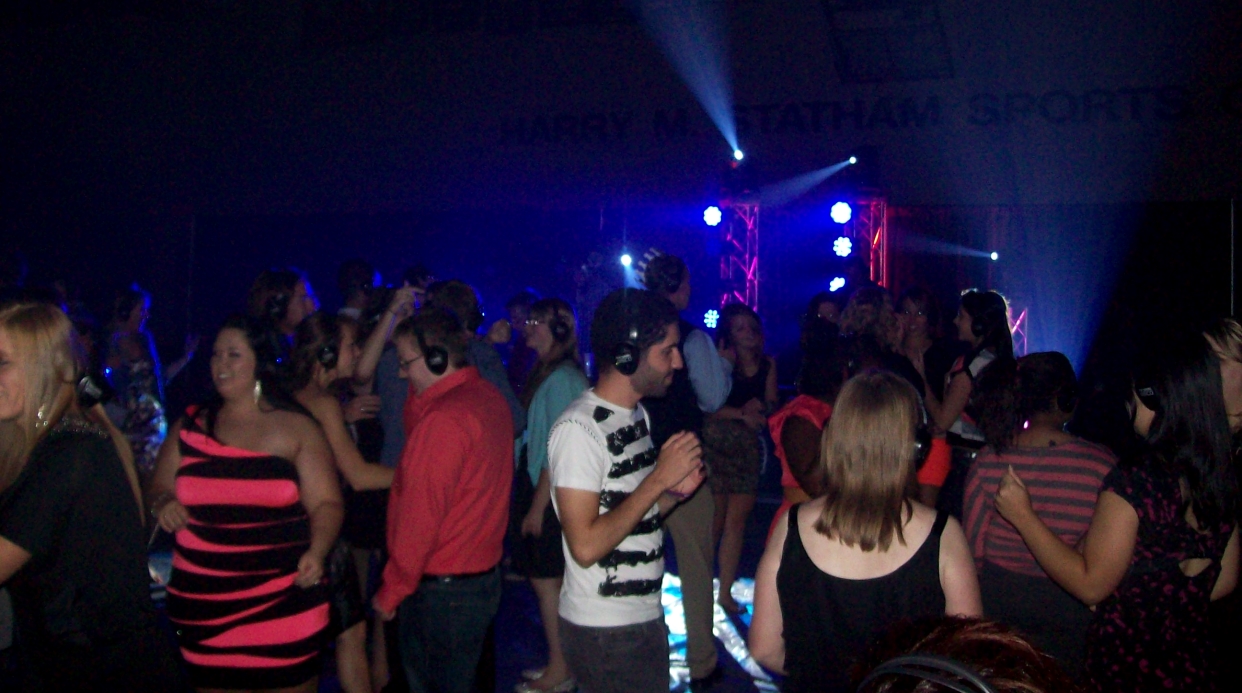 Starting at 8:30 p.m. on Friday, October 2nd The Campus Activities Board will be hosting a Homecoming Headphone Disco Glow Dance! While covered in glow dance items, students will be dancing along to different beats. Want to see headphone disco in action?  Check out this link:  https://vimeo.com/111298754 .  Students can choose from two different music stations streamed through the headphones we provide.
Join us until 12:30 a.m. for a night of fun and laughs! We look forward to celebrating "Cheers to 187 Years! with all of you!
*If you are wondering what to wear, most attendees come in casual to semi-formal attire.
For more information, email the CAB Traditions Committee:  cabtraditions@mckendree.edu