Name Recognition and Identity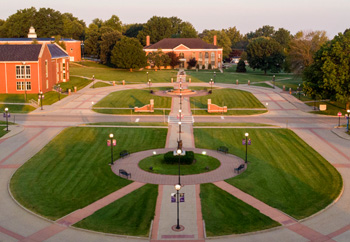 We seek to increase enrollment by promoting the high-quality, affordable education we offer to prospective students in the region and worldwide. McKendree will communicate the value of its educational programs through coordinated messaging on social media, the University website, and in recruiting efforts. In sum, McKendree will intentionally focus on defining our brand to differentiate our McKendree experience from other institutions.

Goal 1: Create and publicize a McKendree University marketing plan. 


Establish a unified marketing plan for the University based on input from the campus community, including students, alumni, faculty, and staff.

Publicize the plan, the goals of the plan, and best practices for achieving the goals to the campus community.

Provide the campus community with regular updates on the marketing plan and progress toward goals.

Goal 2: Increase student recruitment and alumni engagement through social media and university communications.  


Maximize social media presence by posting regular content for prospective students. 

Analyze social media data to ensure that content leads to both online engagement and recruitment of prospective students.

Develop a comprehensive constituency-based communication plan.

Goal 3: Design and maintain a student-centered McKendree University website that facilitates student recruitment and retention. 


Update and maintain the university website to attract prospective students and retain current students.

Provide university web designers with training on how to update and maintain the website based on the goal of attracting and retaining students.

Analyze website data to improve the experience of all users and to increase users.

Goal 4: Increase enrollment of regional students (while maintaining our reach to other students)


Track student inquiries, applications, acceptances, and matriculations from surrounding regions including the greater St. Louis Metro regions, central Illinois, and Missouri.

Increase the attractiveness of the University to regional students through competitive financial aid packages, scholarships for high-achieving students, marketing of current scholarships, marketing of community partnerships, and creating relevant academic programs.

Engage with churches for collaboration with activities and recruitment possibilities.

Explore dual enrollment opportunities with regional high-schools.