Commencement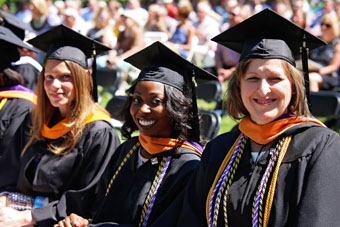 Representing 26 states and eight countries, the Class of 2017 graduates received their diplomas during the 177th commencement exercises May 13 at the Lebanon, Ill., campus. The University conferred 827 degrees total this year - nine doctorates, eight education specialists, 236 master's, 569 bachelor's and five associate degrees - on those who completed their degree requirements in December 2016, and in May and July 2017. One-hundred-fifty-three students graduated with honors: 21 summa cum laude, 82 magna cum laude and 50 cum laude.

Commencement exercises for Kentucky campus graduates was held on June 3 at First Christian Church in Elizabethtown, Ky.

Check out Commencement photos.