Bearcats Unleashed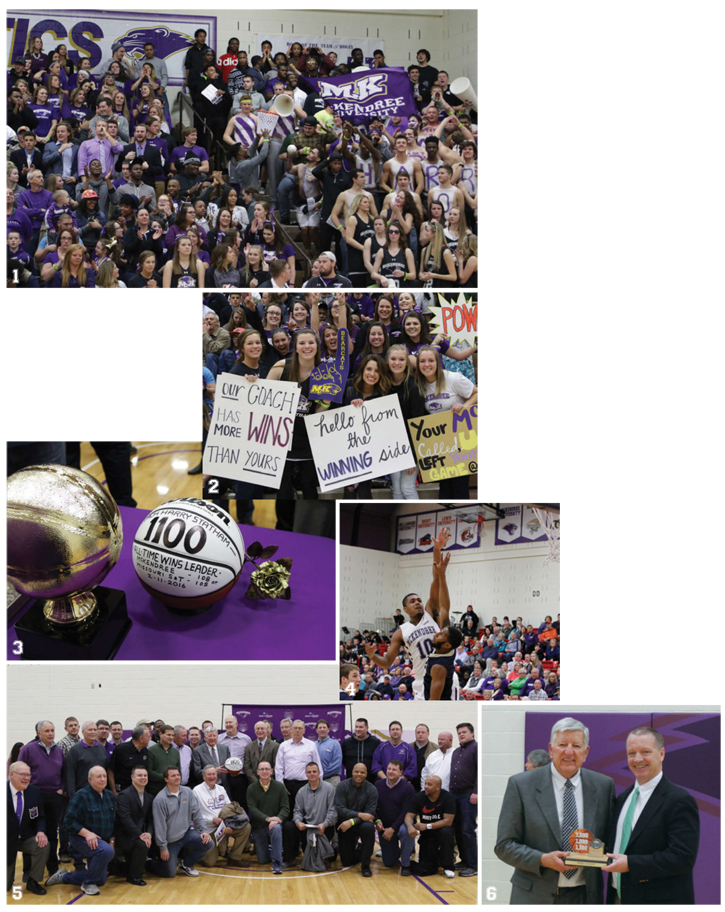 1. A 50-year celebration for Coach Statham was held after an exciting, gym-packed, overtime season finale win on Thursday, Feb.25 against the University of Illinois Springfield.


2. Students in the Purple Pit displayed their school spirit and posters while cheering on the Bearcats.


3. In honor of 50 years of coaching, Harry was presented with a golden ball trophy by Athletic Director Chuck Brueggemann '88 and the 1,100 win-ball from Assistant Coach Eric Echelbarger '03, MAED '07. President James Dennis presented Rose Staham '70 with a golden rose.


4. David Franklin '17 posted a career-high 37 points in leading McKendree past the Prairie Stars and into the GLVC Tournament for the first time in school history.


5. Dozens of basketball alumni returned to celebrate Harry's 50th season.


6. GLVC Commissioner Jim Naumovich presented Harry with a special trophy for his record-setting wins this season.