Meet the Staff

Student Accounts
Department email address: businessoffice@mckendree.edu
Main phone: (618) 537-6868
Jill Duffie, Senior Accounts Receivable Specialist
(618) 537-6404

Jill takes payments on student accounts, initiates refunds federal aid balances to students and answers general questions regarding student account balances and payment options. Jill started her employment at McKendree in July 2011.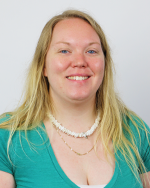 Emilee Hubbard, Accounts Receivable Specialist
(618) 537-6868

Emilee takes payments on student accounts, applies various charges and credits to accounts and answers general questions regarding student account balances and payment options. Emilee started her employment at McKendree in September 2015 and holds two Associate degrees from Southwester Illinois College.

Director of Student Accounts/Cash Manager

(618) 537-6547

The Director of Student Accounts is responsible for posting tuition charges and fees to student accounts and works with students to establish payment plans as well as overseeing day-to-day functions and account reconciliations.
Accounts Payable
Accounts Payable Specialist

The Accounts Payable Specialist processes payments to all vendors that do business with the University, reimbursements to employees, and oversees the University's procurement card program.

Vendors should send invoices to accountspayable@mckendree.edu. Employees with invoices or reimbursements to pay should note the account to charge on the invoice, ensure it is signed by the appropriate budget manager (and VP if over $500) and intramural mail to Accounts Payable, Wildy Hall First Floor.
General Accounting & Reporting

Katy Stevens, General Accountant
(618) 537-2159

Katy oversees the daily accounting practices for the University including larger entries submitted as feeds. She initiates ACH and Wire payments and confirms all automated payments to vendors. Katy assists with investment management and reporting. She has a primary role in the development of processes and best practices related to all business activities. Katy started her employment at McKendree in September 2020, and holds a Master of Accounting from the University of Missouri – St Louis.
Marilee Montanaro, Ed.D., M.B.A., Vice President for Administration & Finance
(618) 537-6838

Marilee oversees student account, accounts payable, general accounting, human resources and payroll activity at McKendree. She manages the multiple audits of these areas, reports to the Board of Trustees on the University's financial position and oversees reporting and compliance with federal, state and other organizations. As a member of the President's Cabinet, Marilee assists with developing and adhering to the University's strategic plan and other institutional goals. Marilee started her employment with the University in August 2018 and holds a Doctorate in Executive Leadership from the Ralph C. Wilson School of Education at St. John Fisher College and a Master's in Business Administration from the William E. Simon School of Business at the University of Rochester.