SCG Committee
The Senior Class Gift Committee is made up of graduating seniors who recognize the importance of annual giving and philanthropy at McKendree, and who are willing to serve as the liaison between staff and students. Check out more of what being a committee member is all about and get ready to have fun!
Erin Fleshren
Hometown: Belleville, IL

Major: Speech Communication
Why I am Giving: I am giving to the Senior Class Gift because giving back is an essential thin to help keep McKendree great fo current and future students.
Activities: Sigma Sigma Sigma, Student Government Association, Illinoi Board of Higher Education Student Advisory Comittee, National Society of Leadership and Success, New Student Orientation Leader/Peer Mentor
Advice for Freshmen: Get involved! This is what will truly make your time at McKendree great. Getting involved leaves you with memories that will last forever!
After Graduation I Plan to: Go to Law School
Chelsea Gossett
Hometown: Hoopeston, IL

Major: Secondary Education- Mathematics
Why I am Giving: I believe it is importan for student to see the importance of giving back, so they will continue to do so once they graduate and become Alumni. 
My Favorite Professor: Dr. Alewine is by far my favorite professor I have had here at McKendree. He always finds a way to make classes exciting and that is not an easy thing to do in some math classes. 
Activities: Marching Bearcat Band, Color Guard, Kappa Sigma Tau, Golden Apple Scholar
After graduation I plan to: I plan on becoming a high school math teacher.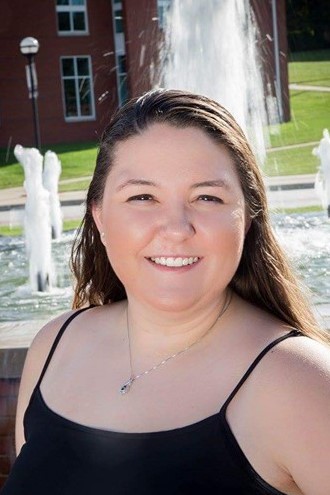 Jennifer Blumberg
Hometown: Marine, IL

Major: Secondary Education - Social Sciences
Why I am Giving: During my four years at McKendree, I have been given so many opportunities to grow as an individual as well as to strenthen my skills that I will need in my future classroom. Therefore, I am giving back during the Senior Class Gift Campaign in hopes that another generation will get the same opportunities I did!
Who is your favorite professor and why: Dr. Richards is my favorite professor. He truly cares about his students well-beingans wants only the best for his students. If it was not for Dr. Richards, I would not be a Golden Apple Scholar. I also know that I can always go into his office ans vent whenever i need to and he will be there to listen. 
Advice for Freshmen: Join a club/organization! You want to join a sorority. do it! You want to work on your leadership, do it! This is the perfect time to find out who you are and whay you want to do with your life! So do what make you happy!
Activities: Golden Apple Scholar, Kappa Sigma Tau, Phi Eta Sigma, Kappa Delta Pi,Phi Alpah Theta and Phi Eta Sigma National Honor Societies.

Any senior interested in joining the committee for the SCG 2018 campaign should contact Whitney Strang, Director of Major and Planned Giving.