About/FAQ



What is the Annual Fund?



The Annual Fund is the University campaign designed to secure unrestricted gifts to support the needs of the University. With tuition costs only covering approximately 60%, the Annual Fund covers the other expenses necessary to provide a high quality educational experience to outstanding students.
Where does the money go?

A crucial part of McKendree's financial success, the Annual Fund supports:
• Student Scholarships
• Technology Enhancements
• Faculty Retention & Recruitment
• Facility Maintenance
• Library Resources
• Research
• And much more!



Can I pay in installments?



Yes, anyone interested in making a pledge can promise to give a predetermined amount before the end of his/her senior year at McKendree. A gift is an outright one-time donation.


How do I get involved?



Any senior graduating in 2019 can participate in the SCG campaign. Whether you just want to make a quick and easy gift, or if you want to become a part of the SCG Committee, all are welcome to contribute to the legacy of the Class of '19.

We are now accepting seniors interested in joining the SCG 2019 Committee!



Still have questions?



Contact any of your SCG Committee members, stop by the Alumni House, or contact: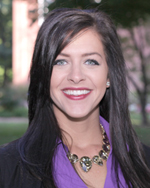 Holly Sallee
Director of Annual Giving and Advancement Systems
Office: Alumni House, 2nd Floor
Phone: (618) 537-6824
Email: hesallee@mckendree.edu