About/FAQ
Where does the money go?
This year, the Class of 2021 is fundraising for a commemorative marker to be placed on McKendree's main campus for Mamie Turner, the first African American graduate from McKendree in 1895. This project is to recognize McKendree University graduates of minority and to celebrate their extraordinary accomplishments. 


How can I make my Senior Class Gift?



Credit/debit card, direct debit, cash and check are all accepted forms of payment. Here's how:


1. Make your Senior Class Gift online at any time by visiting giving.mckendree.edu/scg.
2. Stop by the Alumni House which is located at 216 N. Alton Street on McKendree's Lebanon campus to make your gift in person. 
3. Call (618) 537-6824 to make your gift over the phone.
4. Mail in your gift to: Office of Development, Alumni & Parent Relations, 701 College Rd., Lebanon, IL 62254. Be sure to note that your gift is supporting the Senior Class Gift campaign.


Can I pay in installments?



Yes, anyone interested in making a pledge can promise to give a predetermined amount before the end of their senior year at McKendree. A gift is an outright one-time donation.


How do I get involved?



Any senior graduating in 2021 can participate in the SCG campaign. Whether you just want to make a quick and easy gift, or if you want to become a part of the SCG Committee, all are welcome to contribute to the legacy of the Class of '21.

We are now accepting seniors interested in joining the SCG 2021 Committee!



Still have questions?



Contact any of your SCG Committee members, stop by the Alumni House, or contact: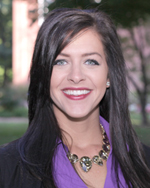 Holly Sallee
Director of Annual Giving and Advancement Systems
Office: Alumni House, 2nd Floor
Phone: (618) 537-6824
Email: hesallee@mckendree.edu