First-Year Admission
As Illinois' first college, McKendree continues its tradition of excellence through the ideals set forth in our mission: fostering a commitment to Responsible Citizenship, Engagement with community, pursuit of Academic Excellence, and dedication to Lifelong Learning (REAL). Our philosophy reflects concern for the individual development of our students and a commitment to personalized education.

Our 118 acre campus is home to 43 buildings and 6 residential communities. With an average class size of 14 and over $16 million awarded in institutional aid yearly, our 30 minute commute to St. Louis makes us the ideal university for any student. With over 50 undergraduate degree programs, an abundance of internship opportunities, almost 30 athletic programs, and 86 student organizations, it's no wonder our graduates boast a 97% post-graduation success rate.


Apply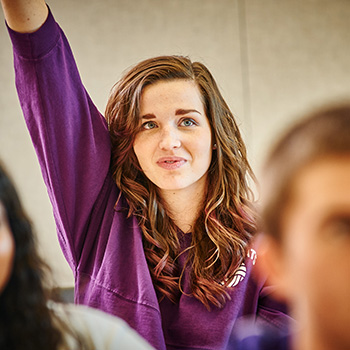 McKendree University welcomes applications from all students who seek a challenging university experience in a stimulating and friendly environment.  Academic opportunities exist for emphasis in the liberal arts as well as for professional studies.  All courses of study provide a foundation for a well-rounded education.  Applicants are considered on an individual basis without regard to sex, race, disability, nationality, or religion.

Complete and submit the McKendree Application, the Common Application or a paper copy. You are invited to apply as early as August 1 preceding your senior year of high school.

Complete Your Application

1. Send an official high school or GED transcript to McKendree University c/o the Office of Admission, 701 College Road, Lebanon, IL  62254.  Transcripts can be sent electronically to inquiry@mckendree.edu.

Optional Supplemental Items (effective for Fall 2021 applications)
1. Results from the SAT or the ACT standardized tests are considered supplemental items and are not required for either admission or academic scholarship consideration.

2. Letters of recommendation are optional, but may be required for students based on cumulative GPA. Counselor recommendation form
3. An Admission Interview is encouraged, but optional for all.  An interview may be required for students based on cumulative GPA.

McKendree University is a selective university committed to the evaluation of the whole person.  A student's GPA and desire to succeed in a challenging academic environment has consistently been the best predictor of academic success at McKendree.  Admission decisions are based on rigor of curriculum, recommendations, proven leadership skills, community involvement, work experience, engagement with the University through campus visits, and the capacity to contribute to the campus community.

Your information can be sent electronically to inquiry@mckendree.edu or mailed to:

McKendree University
Office of Admission
701 College Road
Lebanon, IL 62254

Academic Excellence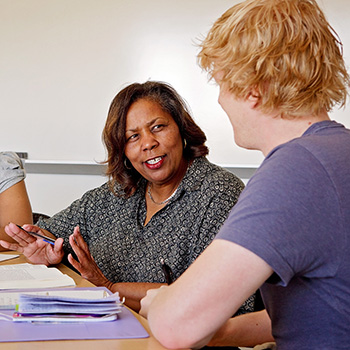 McKendree students have opportunities for unmatched intellectual and personal growth because the University Experience is built upon an environment that encourages you to be an active member in a community of learners.

Celebrating Excellence
Students showcase their scholarly and creative accomplishments during the annual Academic Excellence Celebration.
Personalized Education
You will be highly engaged with the McKendree faculty. They serve as instructors, advisors, research collaborators, and life-long mentors.
Active Learning
Faculty use active teaching strategies in all courses. Your learning experience will include discussions, group projects, debates, presentations, case studies, simulations, and service learning.
Unlimited Opportunities
With 54 undergraduate degree programs to choose from and with 100% of our courses taught by faculty, no graduate or teaching assistants, you'll find your purpose here.

Visit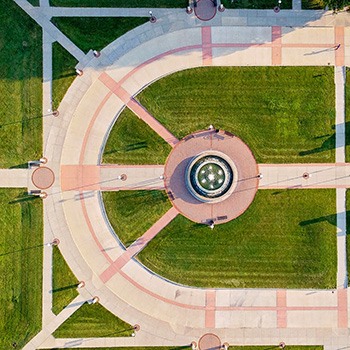 We believe that visiting campus is the most essential step in making your college decision so check out our visit opportunities!

From group Preview Days to personalized individual visits, we offer a variety of ways for you to experience McKendree.

Once you've visited, compare your choices, make a list of positives and negatives, and ask questions. Gather all the information you can and trust your gut feeling, usually you can feel if a school is right for you when you walk across campus.
Our Value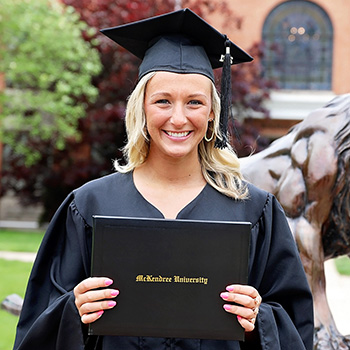 McKendree offers small classes, personal attention, caring faculty, and classmates who have always linked education with service and leadership.

U.S. News & World Report ranks McKendree in the top 5 of Midwest regional universities whose students graduate with the lowest amount of debt.

We've been recognized for over ten years as one of America's 100 Best College Buys. McKendree is currently the only Illinois institution on that list.

McKendree University graduates boast a 97% post-graduation success rate.

Now that's success and value, all in one package.



Make It McKendree