For Admitted Transfer Students

CONGRATULATIONS!

We're excited that you've been admitted to McKendree University and we're ready for you to join the Bearcat family. A McKendree education provides you with so much more than just a degree. McKendree offers you a high quality educational experience designed to encourage the critical thinking, leadership, problem-solving, and communication skills necessary to succeed in today's world. Our co-curricular program gives you the opportunity to participate in a variety of clubs and organizations, enjoy new experiences, and form lifelong friendships.

As a McKendree student, you will take an active role in your education - participating in classroom discussions, researching with faculty, serving in campus leadership roles, and giving back to the community. We believe that McKendree is not just a place to think, but a place to be inspired - it is in moments of inspiration that we solve problems, change lives, and improve our world.

McKendree is a school on the move - with our recent advances, one thing remains constant: McKendree continues to provide a nurturing environment, offering students opportunities and challenges that lead to unmatched personal and professional growth.

We hope you'll choose to attend McKendree and if you do, this checklist will provide you with everything you need to finalize your enrollment plans and ensure that you have a smooth transition to McKendree University.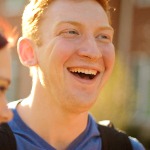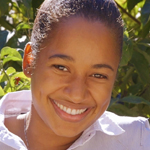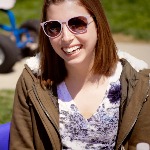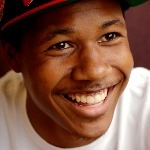 Visit the Application Portal

Visit your application portal to view your Admission Decision and download your Admission Decision Letter.  You'll also log-in here to apply for New Student Campus Housing sign up for Course Registration. 
Access your Admission Decision Letter

Visit Campus

We believe that visiting campus is the most essential step in making your college decision so check out our  virtual visit opportunities! 

A virtual counselor meeting is an engaging way to learn more about the all of opportunities available at McKendree, interact with your admission counselor, and 'see' the campus.

Deposit

Ready to officially reserve your spot in the Bearcat family?

Sign and return your enrollment confirmation form along with your deposit:


$200 non-refundable deposit for all commuters
$400 non-refundable tuition and housing deposit for all residents
Pay your deposit securely online with a credit/debit card.
(Refer to acceptance packet for your student ID number.)


Your enrollment confirmation form is included in your Admission Decision Letter and can be downloaded from your application portal.

Deadline: June 1
 

Applying for Aid
Before October 1, make sure you've created an FSA ID.

McKendree's Net Price Calculator can provide you with an estimate of how affordable our McKendree education
will be.

On and after October 1, you should submit the FAFSA, making sure to list McKendree as a recipient school using our code: 001722.

Be sure to review all of our scholarship opportunities.

Priority deadline to file FAFSA: March 1

The Office of Financial Aid will begin mailing financial aid packages in mid-December.

Once you receive your package, read it carefully and follow any instructions outlined in it. Contact the financial aid counselor listed on the aid letter or your admission counselor for help understanding your offer.

You'll need to return all necessary documents (e.g. verification forms, IRS tax transcript, etc.) along with appropriate loan acceptance forms to ensure that your registration statement (aka bill) is accurate.

Priority deadline to submit financial aid acceptance forms: July 1

Campus Housing
If you plan to live on campus, submit your housing application now.

Housing assignments are typically made in date received order so be sure and get your application in early.

Check out Residence Life for helpful tips on what to bring and contact them with your questions.

Medical Forms
Complete and return your Confidential Medical History Form and immunization record.

You can find the Confidential Medical History Form and additional details regarding the immunization requirements on the Health Services page.

Deadline: August 1 - You will not be able to move into your residence hall until these forms are received.
Advising & Course Registration
Sign up to attend one our Transfer Student Registration programs to register for courses and finalize your McKendree University enrollment.
Contact your transfer admission counselor with any questions you may have about registration!

Transcripts
Make arrangements to have all of your transcripts mailed to:

McKendree University
Office of Admission
701 College Road
Lebanon, IL 62254
Contact Undergraduate Transfer Admission
Admission Counselor
Admission Counselor
Make It McKendree  Apply Today!